Description
Every Year Downtown Orlando, Florida hosts the best Halloween Party in the city, and the only place to be is at Eve Orlando's MADHOUSE HALLOWEEN PARTY on Wednesday October 31rst! This party will come to life as madhouse theme with cirque performer, psychic reading, and more! Come show off your best halloween costume and prepare for a night of mystery, spooky, and thrilling fun!

***Cash and prizes will be awarded for best halloween costumes and make-up!***

Pre-sale ticket is based on limited quantity due to venue capacity, and for the safety of our guests.

For reservations please call or text 407-748-9628, or email vip@eveorlando.com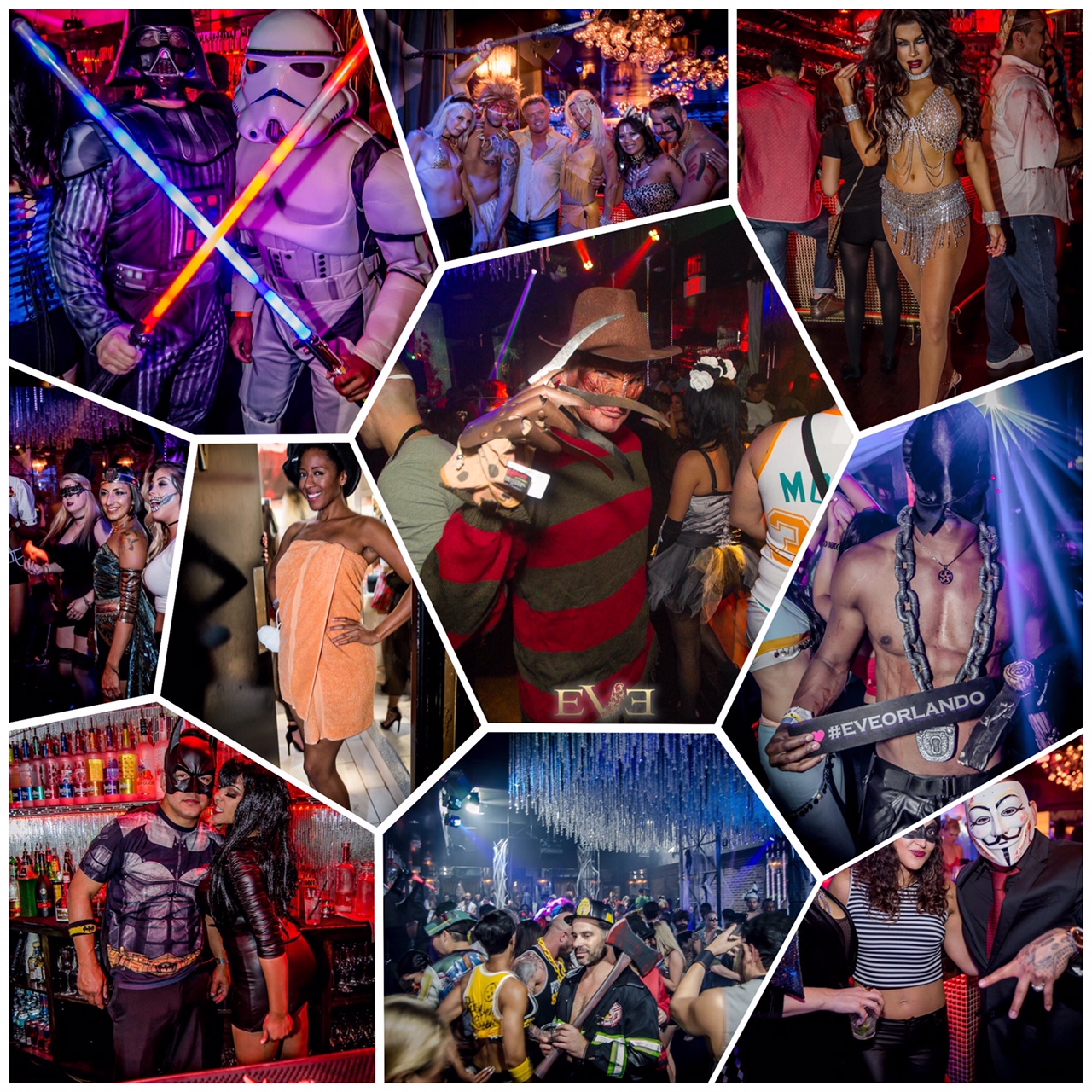 FAQ's
What is the age requirement?

21+ for everyone. Strictly enforced.

Do I need to wear a costume to get inside?
Entrance is at Host and Manager's discretion. We encourage everyone to be in the holiday spirit.
What time do the doors open?
Gates open at 9:00pm

How much is the admission?
$10 at door. $7 pre-sale online only. Ticket price may increase as event date draws closer, and at manager's discretion on the day of event.

If I show up without a ticket will I still be guaranteed entrance?
Halloween is one of the busiest nights in downtown Orlando. Admisson is based on venue capacity, so it is highly suggested to purchase a presale ticket in advance. Only ticket holders will be priority and guaranteed entrance.

Where is Eve Orlando located and where can I park nearby?

Eve is located at 110 S Orange Avenue, in between Church St and Pine St, on the second floor level across Corona's Cigar. Valet parking is available one block north on Church Street across Suntrust Bank Center. There is also standard parking at the Suntrust Bank Center at 25 W. South Street, and Solaire Plaza at 155 S. Court Avenue.