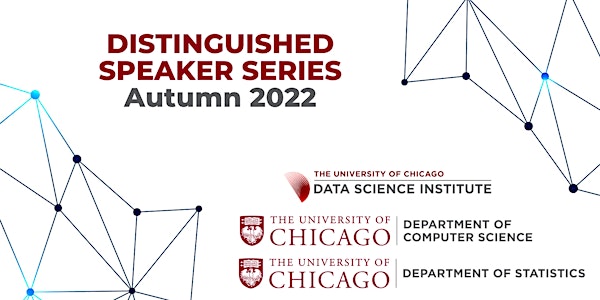 Madhav Mani (Northwestern) - DSI/CS/Stats Distinguished Speaker Series
Join us for the UChicago Data Science Institute Distinguished Speaker Series with Madhav Mani of Northwestern University
When and where
Location
John Crerar Library 5730 South Ellis Avenue Chicago, IL 60637
About this event
This event will take place in person and online via Zoom. Please register with your preference for in-person or remote. For in-person attendees, lunch will be provided starting at noon, and the talk will begin at 12:30 p.m.
From Data to Science: Searching for the Latent Variables of Biological Systems
Bio: Life is often presented as a pinnacle of complexity with the root of the difficulty laying in the multiplicity of its constituents and the intricacy of their interactions. Knowing every constituent and interaction is, however, unlikely to solve all problems.
More generally, an exhaustive characterization of living systems may neither be sufficient nor necessary for their understanding and engineering. Instead, a critical challenge for biology is to achieve a proper "coarse-grained", low-dimensional description of living systems that captures the relative functional significance of their constituents and interactions.
We pursue two synergistic approaches in the group:
1. a statistical, data-driven, approach to biology, focusing on developing new quantitative frameworks and algorithms for the analysis of live-imaging and single-cell sequencing data
2. physical modeling of living systems to help parametrize and explore when a data-driven approach isn't warranted or possible.