Description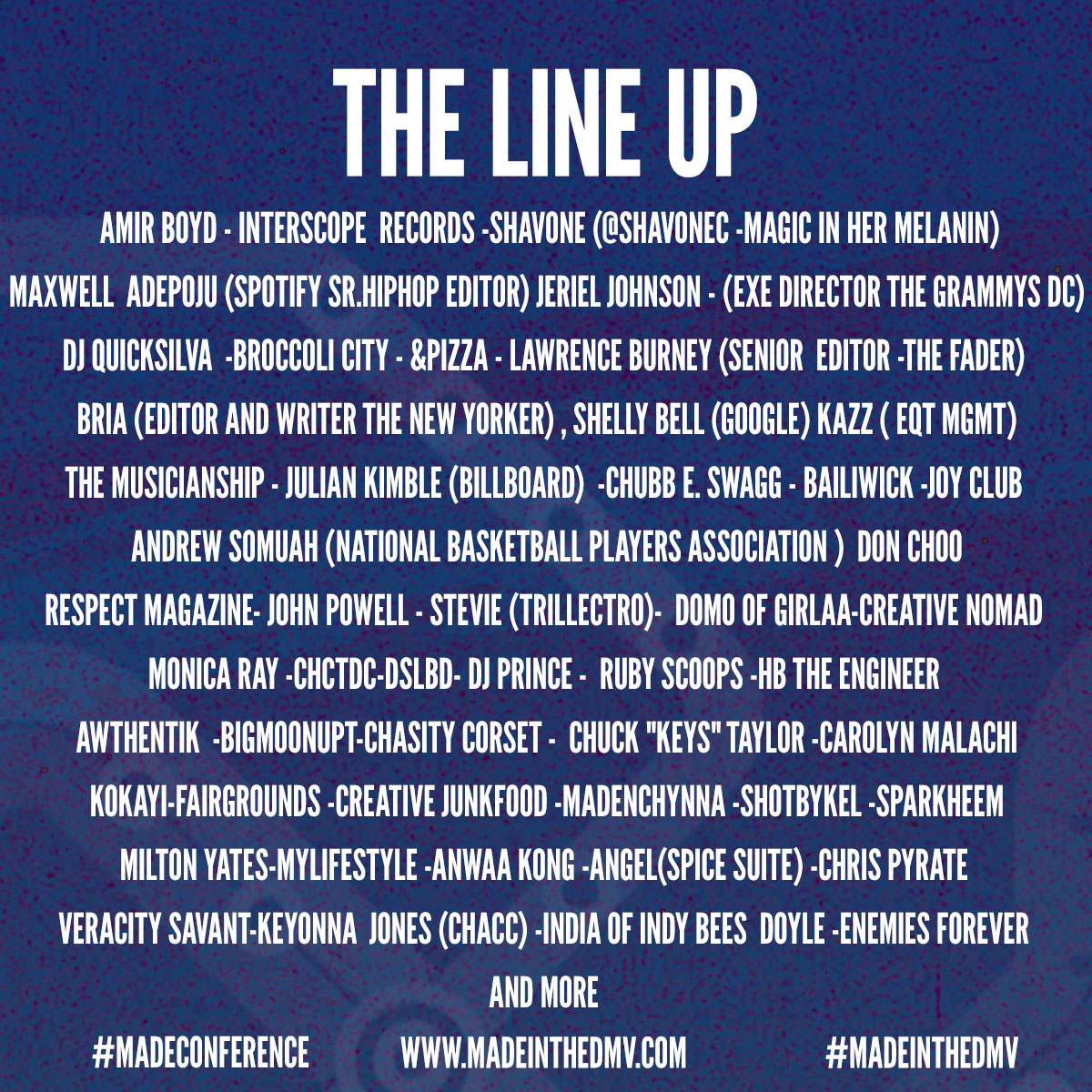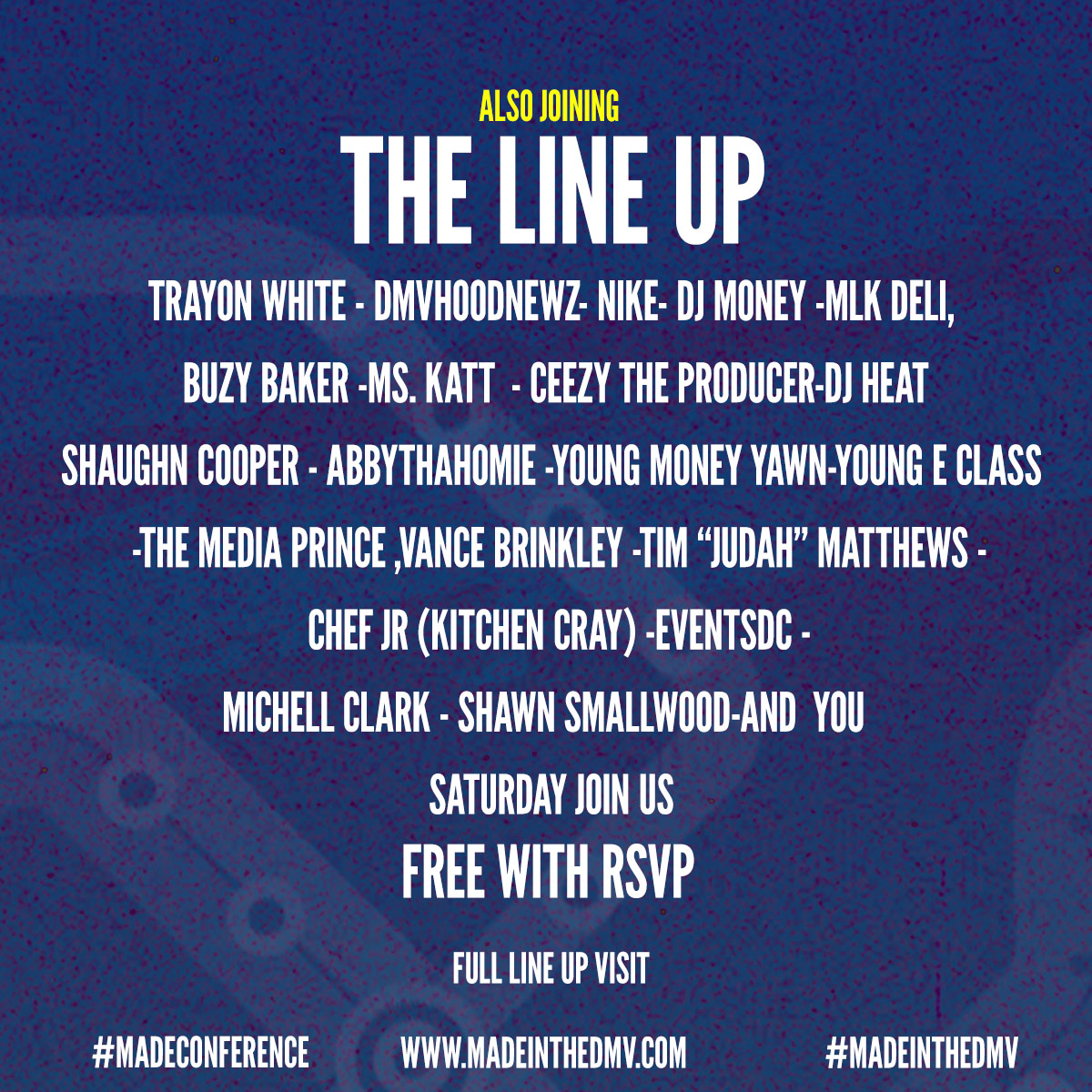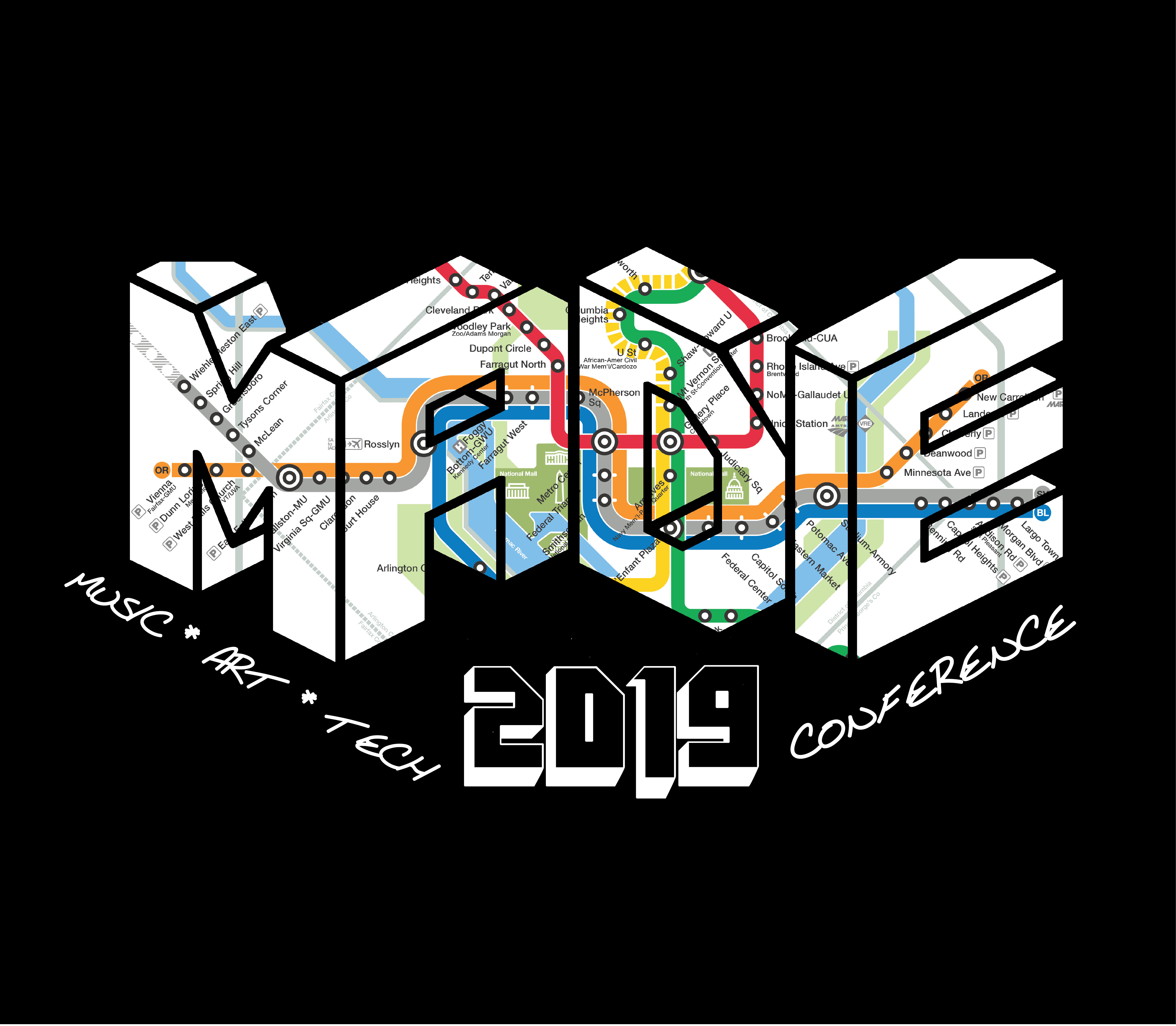 The Made Conference act as a "Day of Service" for the DMV arts & businesses community . The goal of the conference is to bring together industry experts in Entertainment, Technology, Arts & Humanities and provide them with an opportunity to 'reach back' by presenting ideas and speaking on topics that cover a wide range of subjects while providing an opportunity for emerging entrepreneurs, artists, & creatives of Washington, DC to advance in their industries.
The conference will feature global professionals, special screenings, networking sessions, as well as a variety of exhibitions and workshops making it a unique destination showcasing the future of art, music and technology. The Made Conference is a conference geared towards the creative entrepreneur with a special focus on technology. Each engaging and informative panel discussions and breakout session will be filmed with an edit will be hosted by MadeInTheDMV and made available post conference to continue assisting attendees with gaining valuable skills.
The Made Conference in scheduled for January 19, 2019 in partnership with the Dream Center will be FREE to the Public.
Also WE ARE PROUD TO ANNOUNCE .........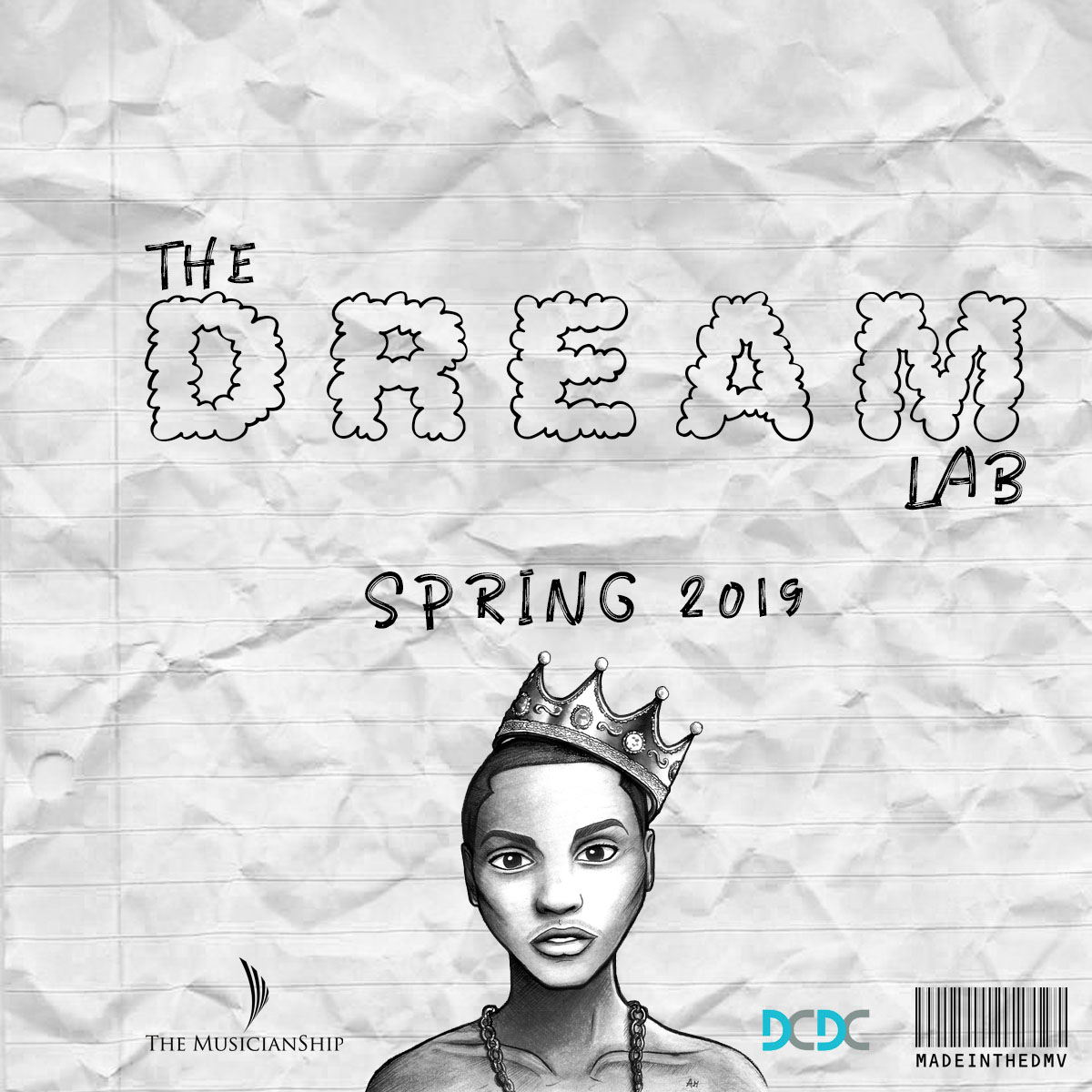 In Early 2019, MadeInTheDMV will partner with Dream Center DC to build the Dream Lab, a space for creatives. The Dream lab will include a state of the art studio to create, highlight, and showcase music, podcasts and photography with a special focus on learning art and technology. Our mission is to provide a space for the community to create and further their dreams.
MADEINTHEDMV plans to work alongside other key and local stakeholders and has partnered with The MusicianShip, an entity which has committed to providing programming for youth in at the Dream Lab, in addition to contributing financial, technology, and in-kind resources. With the help of partners, such as The MusicianShip, our effort to ensure the Dream Lab's success will have a substantial impact on the local demographic over time.
We are looking to raise $10,000 to build out the Dream Lab. The Dream Center is a 501(c)(3) Non-Profit organizations, which will be the sole beneficiary of this initiative. All funds raised will go directly to building, and maintaining, the "Dream Lab." We would love for (Organization /Brand) to help us build the dream.
Purchase a package below to donate and learn more about this initiative visit www.madeinthedmv.com. If you can't donate money, might you donate supplies? Do you have a camera, memory cards, studio equipment, or instruments? Please let us know. With your help, this dream can become a reality.

$100
Dream Box & T-shirt, VIP Chat & Chew Pass, 1 VIP Brunch Invitation, MadeInTheDMV Wristband, Access to Exclusive MadeInTheDMV Playlist

$50
VIP Pass to Chat & Chew with MADEINTHEDMV & Guests, VIP Breakfast Invitation, MadeInTheDMV Wristband, Access to Exclusive MadeInTheDMV Playlist

$25
VIP Groundbreaking Breakfast Invitation, MadeInTheDMV Wristband, Access to Exclusive MadeInTheDMV Playlist

$5
MadeInTheDMV Wristband, Access to Exclusive Playlist