Description
The 2nd annual #madeinBaltimore Vendor Fair is June 20, 2016 from 8-11am at Lexington Market. We invite you and your team to join us for the morning to taste and talk with 30 emerging food and beverage business owners from Baltimore.
Come prepared with an assessment of your own procurement needs and resources you may have to help these small business owners grow and scale their production. By entering into potential contracts with small business owners, your purchasing dollar goes back into the local economy through food and beverage procurement.
Watch this video to learn more about the Vendor Fair: https://vimeo.com/131842655.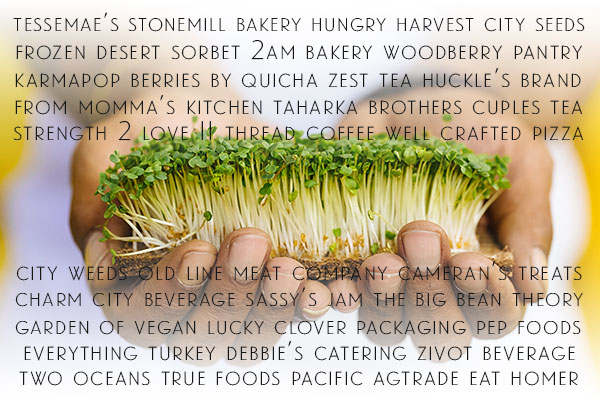 Organizer of #madeinBaltimore Vendor Fair 2016