Description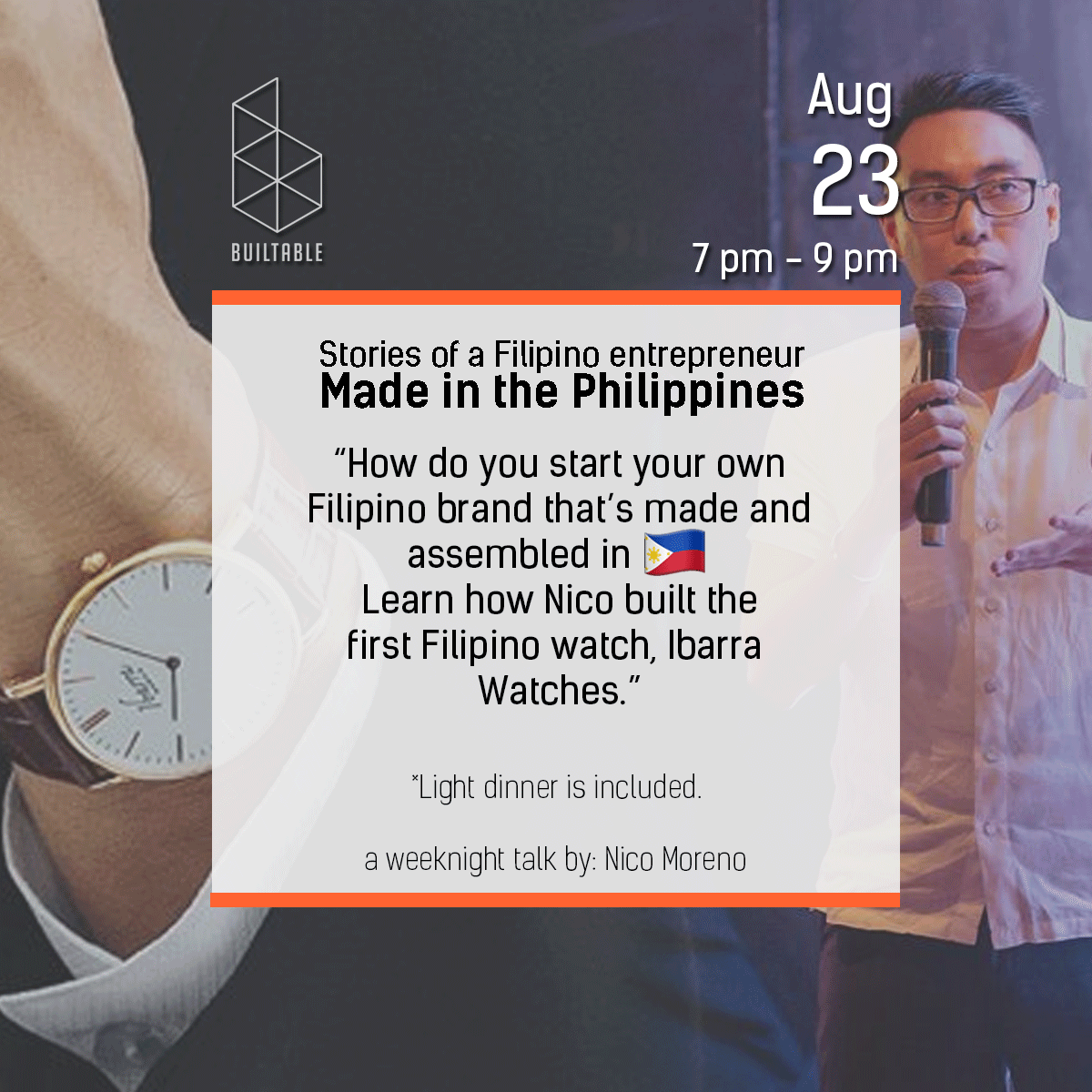 STOP THE FILIPINO TIME, AND PRACTICE THE IBARRA TIME, BE ON TIME.
PLEASE COME BY 6PM So that we can start on time at 7pm.
From a secure corporate job, he took the leap into being an entrepreneur. Learn how Nico Moreno hustled up to build Ibarra Watches to compete with other international watch brands. Understand the challenges and sacrifices that Nico made to build the first Filipino watch brand in the world. Get practical tips from Nico on how to start your own Filipino brand.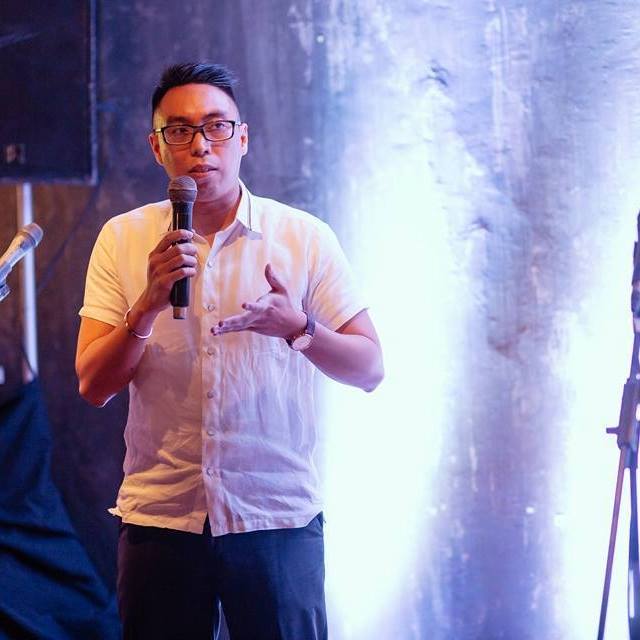 About the speaker:
He is the founder of Ibarra Watches, a Filipino branded watch who designs and assembles watches in Manila. The brand is currently in an expansion phase and is open to interested investors to accelerate and scale-up the business.

He is a trained researcher in the field of Physics and am a trained Six Sigma practitioner.

He has two-year corporate experience in a multinational FMCG.

He's interests include Culture, History, Coffee, and Specialty and Alcoholic Beverages.
Talk Outline:
I . Introduction
II. The Calling to Entrepreneurship
a. Knowing your self
b. Knowing your environment
III. Finding your Passion
IV. Mustering the Courage to Leap
V. The Climb
a. Wins and defeats
b. Falling and standing back up
c. Keeping the the flame burning
VI. Values and Learnings
VII.Q & A
Payment Method:
1.Confirm slot via SMS, Email, Eventbrite ticket or MeetupPH
2.provide your full payment through bank deposit
3.send us a proof of your payment (Scanned/Picture of Deposit Slip or payment)
or
Pay via aypal
3.send us a proof of your payment (Scanned/Picture of Deposit Slip or payment
Date and Time
Location
Refund Policy