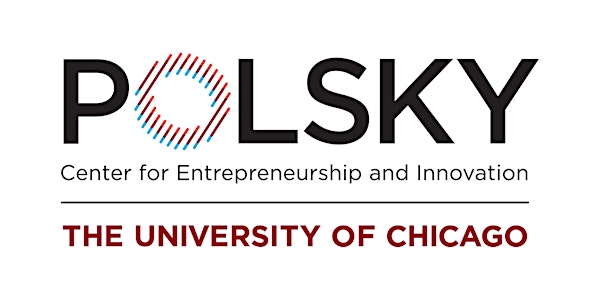 Made in the Fab Lab: The Intersection of Art and Innovation
Event Information
Location
Polsky Exchange North - Jackson Park Room
1452 E. 53rd St.
2nd Floor
Chicago, IL 6061`5
United States
Description
Join Hyde Park Art Center artists Justin Nalley and Carlos Flores for an intimate discussion of their recent work and how the Polsky Exchange Fab Lab played a critical role in their process and opened up new possibilities of expression.
Justin T. Nalley is an over sensitive, sober alcoholic, cisgender, white male hypochondriac artist and poet working in the field of humanistic confessionalism. With an interest in human struggle and sentiment, his whimsical, often self-deprecating works explore the tribulations of one seeking 21st century self-actualization. Inspired by his desire for and aversion to health, Nalley's work (often autobiographical) examines human thought, feeling and action; specifically, around topics such as addiction, love, food, hope and fear. Working with sincerity through poetry, drawing, book making, photography, ephemera and performance, he seeks to empower and become empowered. Nalley holds a BA in Photography from Columbia College Chicago and currently teaches at the School of the Art Institute of Chicago and Hyde Park Art Center.
Carlos Flores is an interdisciplinary artist, lone-wolf activist, reverse-banditry organizer, queer laborer, and hacker-space maker based in Chicago. His work varies from painting and ceramics to collaborative installations and performances that explore how material methodology and linguistics engender identity. Themes of autofiction, autoconstrucción, queerness, alienation, and celebration are incorporated into his work. For last two years, he has been investing his efforts in exposing and fighting predatory efforts by real estate investors targeting vulnerable populations in working-class neighborhoods. Currently, he's working on launching a startup—that is both a business and a critical artwork—to take on the growing problem of displacement in Little Village and to fund a community art center.
Lunch will be served.
Who should attend: Open to the public.
Hosted by: Polsky Center for Entrepreneurship and Innovation - Fab Lab
Questions? Contact Elizabeth Koprucki at ekoprucki@uchicago.edu
Date and time
Location
Polsky Exchange North - Jackson Park Room
1452 E. 53rd St.
2nd Floor
Chicago, IL 6061`5
United States