One fly afternoon of restoring equity through co-designing, pop-up retail and local artwork re-imagining Black Futures.
About this event
Based on your conscious alignment with decolonizing everything, we lovingly invite you to attend Made on Juneteenth 2021 (June 19th).
Made is a conference centering Black Future that addresses the central theme of 'Culture Makes Profit$' by engaging participants in co-designing a novel model for the ethical consumption of Black Culture.
The Made program journeys through deconstructing the historical legacy of cultural extraction, panel discussions about applicable initiatives that restore equity and ideation collaborative break-out sessions for co-designing a product that transforms the way in which the world participates with Black Culture.
Made invited guests are corporate leaders, public figures, community stakeholders and racial equity funders that care about fostering equitable relationships between companies and communities.
For more information about the essence of Made, please visit:
http://coeur415.com/made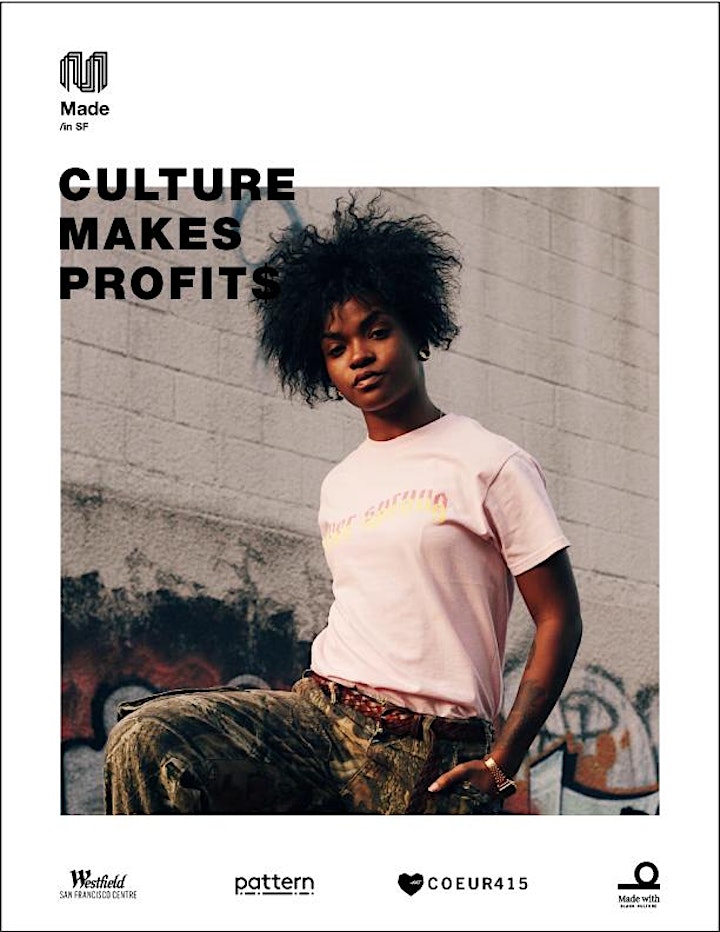 Note: Due to COVID-19 restrictions , this event is limited attendance with social distancing provisions in-place.