Made in Arlington Pop-Up Retail Market
Description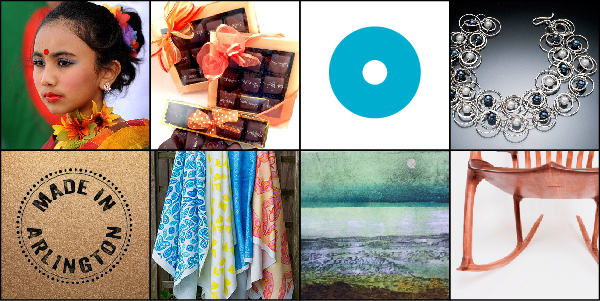 Looking to put a one-of-a-kind stamp on your holiday shopping? Made in Arlington pop-up retail shop is dedicated to all things beautiful, wearable and edible from innovators and artisans in Arlington, Virginia. Set in the gallery featuring the ongoing photo exhibit Living Diversity at the Arlington Mill Community Center, this one-day event features items by Arlington artists, makers and creatives.
Among the vendors in this unique market are:
Kingsbury Chocolates, MiraJean textiles, Kate and Moose Jewelry, Arlington Weaves, photography book Living Diversity: exhibit companion, Westen Muntain printmaker and Jules' Jewels

Sponsored by the Columbia Pike Revitalization Organization.
Garage parking available. First 4 hours free.

Subscribe for more Creative Arlington events.