Description
The Infragard Maryland Members Alliance and the FBI invite you to a screening of:
Made in America
March 8, 2017
1:00-4:00
Clarksville, Maryland
---
"Made in America" is the latest in the FBI-produced movie series based on true events. This film reveals the threats to those in manufacturing, cleared contractors, and the defense industrial base. The depicted investigation is focused on export controls, which includes the shipment or transfer, by whatever means, of controlled items, software, technology, or services out of U.S.
Following the film will be a discussion led by the FBI including a question and annswer period. So join us for a casual atmosphere with movie treats on a serious topic.
1:00PM | Registration and Liaison
1:45 | Film
2:30 | Briefing with Questions and Answers
4:00 | Dismissal
To learn more about our sponsors, click thier images: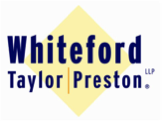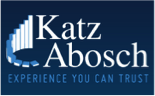 follow the IMMA at:
website: www.infragardMD.org
twitter: #infragardmd
facebook: @infragardmd