Description
Celebrate the variety and vitality of American music, from folk songs and spirituals to jazz standards and Broadway medleys. Vocalist Holly Shelton and her Boyfriendz join Choral Society in one of the opening events of this year's Foo Foo Fest.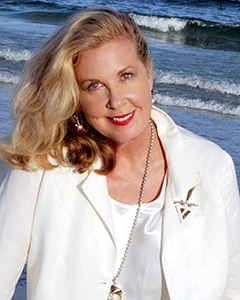 Holly Shelton grew up in a musical family in Memphis, Tennessee. Her parents groomed her as a performer from an early age. Mary Shelton, her mother and greatest influence, entertained countrywide with original one-woman musical shows. Exposed to art, opera, musical theatre, blues, dance and New Orleans Jazz, Shelton inevitably followed the spotlights.
Named "Best Vocalist on the Gulf Coast" several times by Gannett and IN News, she continues to delight regional audiences with her colorful and versatile shows.
"Holly's something over six feet tall, and there isn't a stage built that will contain her."