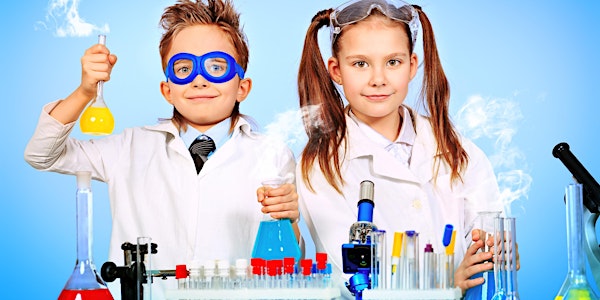 Mad Science 4-H Workshop
Join us for a fun-filled hands on science workshop where we will learn the chemical science behind lava lamps and carbon dioxide eruptions.
About this event
Mad Science Workshop
Doing simple science experiments is one of the easiest ways for kids to learn to be problem solvers and critical thinkers and help them develop a curiosity about the world around them. These skills empower kids to be confident in their ability to handle life's challenges which is a life skill that cannot be overrated! Plus they are a ton of fun to do and a great way to make memories with your family. Join the Currituck 4-H staff for a fun filled evening of "mad science" on Jan 22, 2021 at 6pm. Participants will conduct two fun filled experiments and learn the chemical science behind lava lamps and carbon dioxide eruptions.
This FREE virtual workshop is for youth ages 8-12 years old. The workshop will be conducted via a zoom meeting. Youth will be registering through eventbrite and will be sent a zoom link the morning prior to the workshop. All supplies will be provided and handed out during a scheduled drive through pick up from 4pm to 6pm on January 18th or 19th. After you complete your registration please call Stephanie Minton at 252-232-2262 and schedule your supply pick up time. Youth that register will also have to be registered in 4-H online. Parents will receive information to do that portion of the registration process after January 11th.
If you have any questions and for more information or accommodations for persons with disabilities please contact or Stephanie Minton via email at stephanie_minton@ncsu.edu, or Sherry Fischlschweiger, slfischl@ncsu.edu no later than five business days before the event.