Description
Calming the Traumatized Brain and Heart: The Application of EFT with Trauma Couples with Kathryn Rheem, Ed.D., LMFT, Certified ICEEFT Trainer.
As we clinicians know, the key to healing trauma is being able to seek comfort and protection from a loved one. But for trauma survivors, reaching vulnerably to a loved one is fraught with danger.
Emotionally Focused Couple Therapy (EFT) directly addresses the security of the bond between survivors and their partners. In the application of EFT, we will address how attachment insecurity actively perpetuates the long-term effects of trauma, or, conversely, how a felt sense of security can provide a healing environment. In working interpersonally, we are working to create an environment of recovery between the partners, who can become each other's best resource for resilience.
Since emotional dysregulation, the hallmark of trauma, scrambles communication, blocks intimacy, and amplifies distress between partners, distilling and sharing partners' intrapsychic experience creates bonding moments, which antidote the echoes of trauma. In this training, the importance of the clinician's ability to evoke and respond to clients' moment-to-moment experiences will be highlighted. Learn how to support the trauma survivor in cultivating courage to reach for comfort and protection (tension between fears and longings and how to prepare partners to be responsive (an amazing privilege but also an extraordinary pressure for the partner of a trauma survivor).
Through teaching, video presentation, and experiential learning, you'll see how to use voice, reflection, and deepening interventions to help partners make safe contact with each other.
Learning Objectives:
Describe the echoes of trauma and how these echoes block connection.

Explain the increased need for connection from an attachment perspective.

Describe the elements of safety needed to do deep emotional work.

Practice using prosodic voice tone to send a signal of safety to clients.

Describe how to evoke client's intrapsychic experience.

Practice by writing out evocative responses to use with clients.

Describe how to re-process the emotional echoes of traumatic events.
---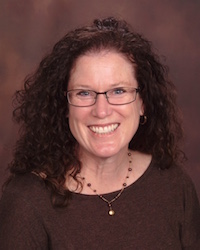 Kathryn Rheem, Ed.D., LMFT, ICEEFT Certified Trainer and Supervisor, is the Director of the Washington Baltimore Center for Emotionally Focused Therapy (EFT), where she also has a private practice. She works extensively with couples where one or both partners have endured trauma and has written and presented on the application of EFT with trauma numerous times.
Kathryn presents EFT and the Hold Me Tight Educational Program at many conferences such as the Psychotherapy Networker, AAMFT Annual Conference, and EFT Summit and trains mental health professionals in EFT many times a year in various locations across the U.S. and Europe (Dutch Defense Ministry; Danish, Swedish, Dutch, Flemish, & German mental health professionals). Kathryn has trained U.S. Army Chaplains & European Regional Medical Command in EFT and worked with military couples at installations in the U.S. & Germany. She consulted monthly with the Canadian VAC for three years and continues to consult monthly for the U.S. Veteran's Administration. Kathryn, along with the originator of EFT Dr. Sue Johnson, was a co-founder and co-director of Strong Bonds, Strong Couples, LLC, which provided EFT-based weekend retreats for Soldiers & Marines coming home from the wars Iraq and Afghanistan and their partners.
Kathryn was voted a Top Couples Therapist in Washington, D.C. by the Washingtonian magazine in December 2012. A clinical fellow and approved Supervisor of AAMFT, she has written nine articles/chapters on the application of EFT.
---
Registration fees include:
Free on-site conference parking

Morning beverages

Lunch buffet (vegetarian options available)

6 CEUs
This conference is co-sponsored by MAD-AAMFT and The University of Maryland's Family Science Department & Center for Healthy Families