Sales Have Ended
Registrations are closed
Thank you for registering for the Mad About Marriage Seminar, we look forward to seeing you soon!
Sales Have Ended
Registrations are closed
Thank you for registering for the Mad About Marriage Seminar, we look forward to seeing you soon!
Description
Mad About Marriage Seminar
Marriage is a marvelous and complex relationship. Most couples have been "mad about marriage" because they've been madly in love with each other. But most of us have also been just plain mad.
The Mad About Marriage Seminar is marriage education, not marriage counseling. Speaker, Mike Tucker, shares lots of stories – some from his own life – and lots of practical advice that you can really use. He also examines some of the issues that can derail marriages, drawing on current research and the expertise of a variety of scholars, authors, and psychologists to find solutions to the problems. There are some "big" issues that have a very destructive effect on marriage. Some of these issues are easily identified, but some of the most destructive may be present in marriages without couples recognizing their existence. Couples struggle along, trying unsuccessfully to create a positive relationship, not realizing why their efforts at marital bliss seem thwarted. It's important for the success of the marriage to identify and deal with negative issues.
General Seminar Topics include:
Spirituality

Communication

Problem Solving

Expectations

Forgiveness

Rewind Conversations

Connection

Some of the "Big Issue" Topics:
Infidelity

Pornography

Anger

Spousal Abuse

Finances

Negative Past

Lack of Spiritual Unity

Too Little Sexual Intimacy

Love and Respect

Substance Abuse
---
Seminar Times
Date: Saturday, February 3rd, 2018
For the full educational value, we recommend signing up for all times, but you can sign up for them individually if necessary.
11:00am-12:30pm - Danger Signs and Connection (Children friendly)
1:00 - 5:30pm Children's Programming (See below)
1:45-2:45pm - Problem Solving and Forgiveness
2:55-3:55pm - Rewind Conversations
4:00-5:00pm – Expectations
*One registration packet will be provided per couple
*Lunch is available for purchase at the Season's Cafe
Please note: Employees that attend all 4 seminars will receive 25 points. Individual seminars will earn 5 points each, with a maximum of 15 points. These points will be uploaded into the Learn & Earn category of the Wellness Incentive. You may only receive a maximum of 25 points for the Learn & Earn category.***
---
Children's Program Offering
Because there will be some adult material discussed that may be inappropriate for children, we will have complimentary children's programming available beginning at 1:00 pm and ending at 5:30 pm at CREATION Kids Village - 599 Celebration Pl, Celebration FL 34747. This will require a separate registration, please click here.
The CREATION Kids Village is located a 1/2 mile from the Nicholson Center.
---


Module Breakdowns:
Danger Signs & Connection
Discover the 4 negative communication patterns which can do more to predict the future success (or failure) of a relationship than most anything else. Eliminating even one of these patterns does more to ensure the long-term stability and success of a marriage than adding five positive patterns. Mike guides attendees through the patterns and how to break the cycle.
Connection is critical to any lasting relationship. One must understand the extent in which fear and shame play a role in disconnecting couples. Learn and implement "The Power Love Formula" to improve and maintain a strong connection.
Problem Solving & Forgiveness
Dealing with difficult issues can be daunting for any relationship. Learn techniques for addressing problems in an honest, emotionally controlled and respectful way while eliminating high levels of conflict.
All relationships need forgiveness. Forgiveness is important to maintain a healthy relationship and it is imperative to individual well-being. In this session answer the questions: What is forgiveness? What is it NOT? What happens when we fail to forgive? Why do we forgive? Study a framework for forgiveness.
Rewind Conversations
Have you ever wished for a "do over" on a conversation with your spouse? Wouldn't it be great if you could "rewind" and start again? Investigate the ways our conversations fall into negative communication patterns and learn to "rewind" them for positive and rewarding results.
Expectations
What did you expect? Is this all there really is? A balance of mutually met needs is a hallmark of a great marriage. Rediscover the expectations you and your partner each have for your relationship. Understand how these expectations develop, why they exist and how you can meet them for each other.
---
Meet Mike Tucker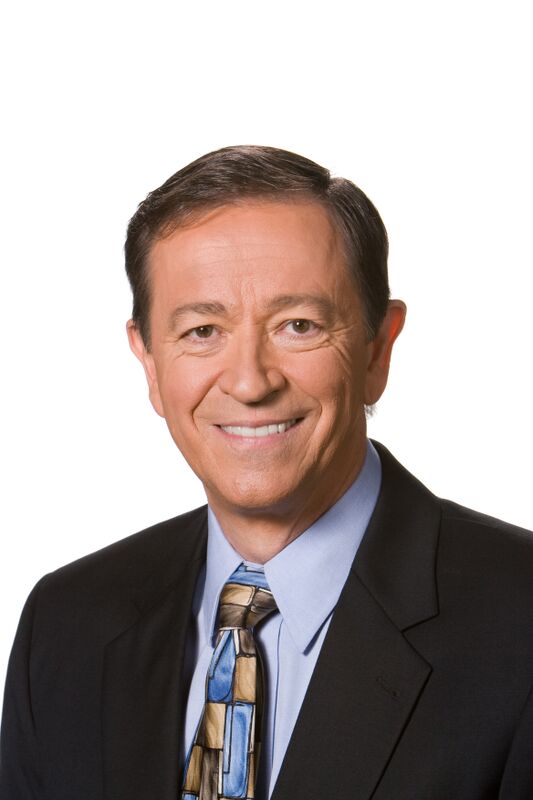 Mike Tucker is the Speaker/Director for Faith For Today Television, the oldest religious television broadcast in the world. Mike has devoted his life to ministry and has a career marked by service to God and his community. He served for 17 years as Senior Pastor of the 2000-member Seventh-day Adventist Church in Arlington, Texas. He has additional experience as a Counselor, Christian High School Bible Teacher, Youth Pastor, and Senior Chaplain for medical and psychiatric facilities. Mike holds a Master's Degree in Counseling and has served as a "Pastor's Pastor" for ministers in his denomination. He has authored several books, including Journal of a Lonely God; Jesus, He's All You'll Ever Need; Meeting Jesus in the Book of Revelation; Every Good Thing; Ten Keys to a Happy Marriage, and many more. Mike hosts the award-winning Lifestyle Magazine, as well as Mad About Marriage television shows and seminars.
---
Children's Program Offering
Reminder: To register your child for the children's program, please click here.