Description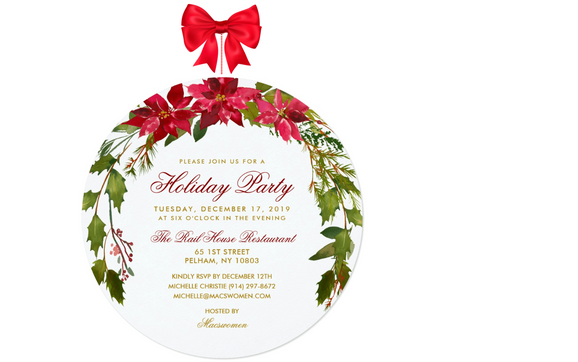 Back by popular demand!
The MACsWomen Holiday Networking Party is Happening in Pelham, Westchester, NY!
Motivators and Creators Women's Group has been host to many social and professional events over the years in Westchester, New York. The end-of-year Holiday Networking Party is slated to be a fun and celebrative event where you will meet and celebrate this festive season with like-minded professionals from all across Westchester and the Bronx!
Where: The Rail House Restaurant, 65 1st Street, Pelham, NY 10803
Time: Event begins at 6:00 pm with networking and music. Dinner and Dancing to follow.
All guests must reserve their seat at the table in advance by registering via the site at https://www.holiday.macswomengroup.com
All guests will be added to a registration list. For companies purchasing a table, please email guest list to sales@macswomen.com to seating arrangement.
We thank you in advance for your support and appreciate you deeply!