Description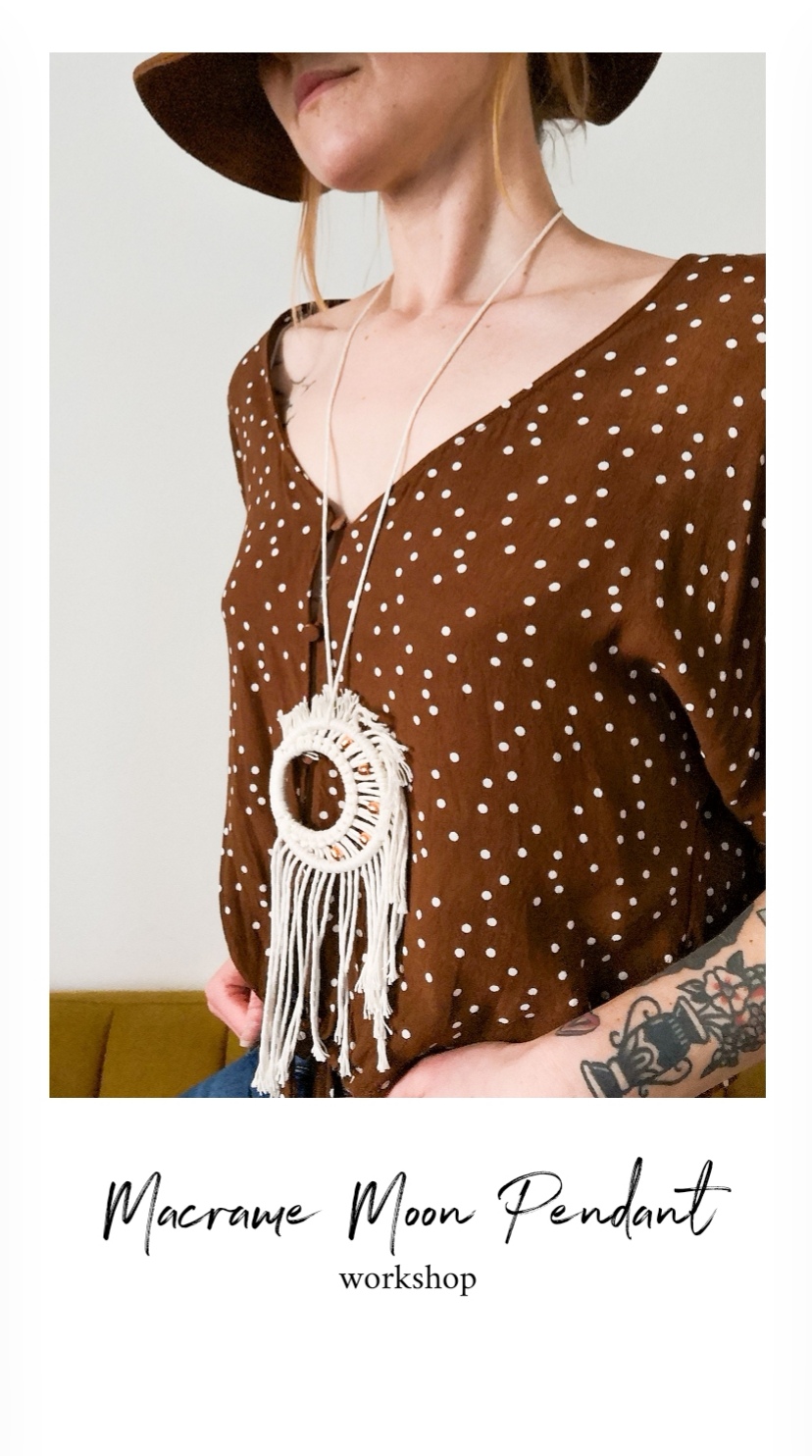 Join us at the The Health Collective Saturday April 6th for an evening gathering and create a unique Macrame Moon Pendant necklace.
Discover and harness the craft of knot tying as Jessica of Nesting by Nightingale teaches you common macrame techniques. You will have a selection of cotton cord to choose from as well as brass, metal or copper beads to adorn your piece.
This class is perfect practice for beginners. You will be provided with 2 hours of guidance and all materials needed to create your own unique Moon Pendant.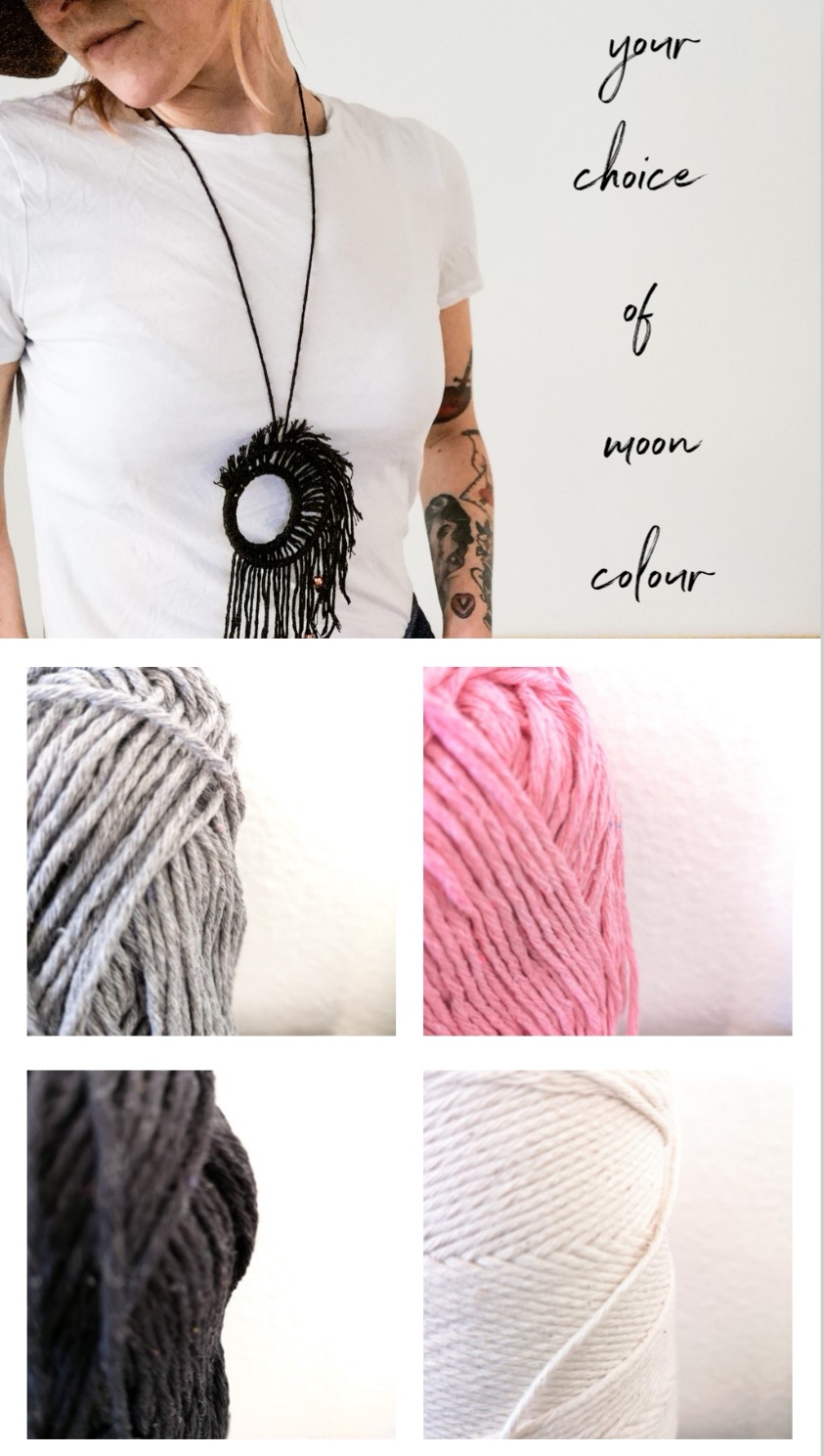 Date: Saturday April 6
Location: The Health Collective
6537 111 Street Edmonton, AB
Time: 6-8 pm
Cost: Early Bird $45, regular $55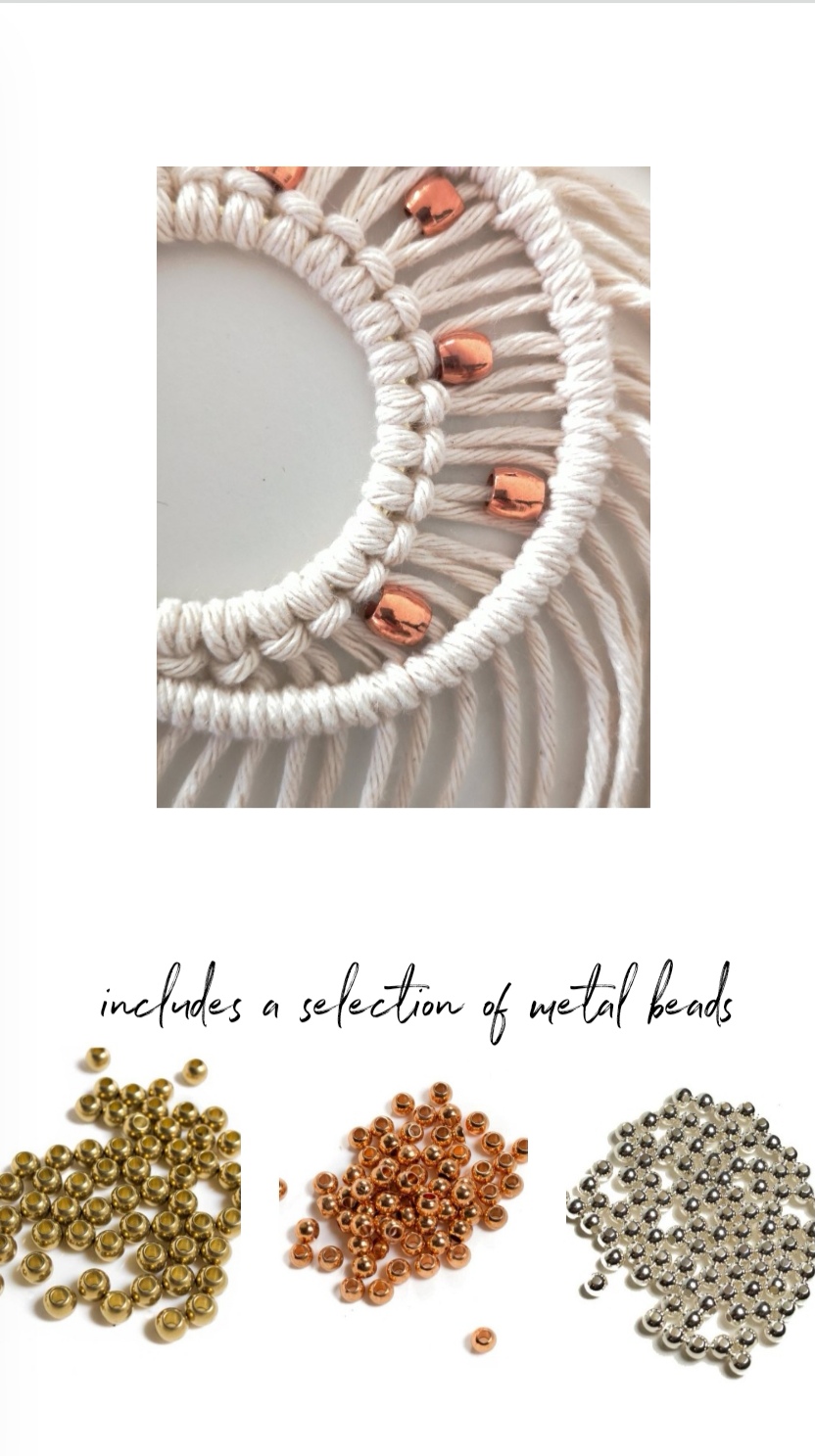 Included in this Class:
- 2" and 3" brass hoops to construct your moon
- a choice of cord: black, white, grey or pink (because this months full moon is the Pink Moon!)
- 2 hours of in person step by step guidance
- a pdf of Jessica's Guide to Common Macrame Knots with images and instructions for a variety of knots to complete more macrame projects at your own pace
- more cord available to purchase
- desserts and refreshments
Get familiar with the artists. Follow us on Instagram @nestingbynightingale
Find more events held @thehealthcollectiveyeg