Macon Campus: Mercer's Tift College of Education Drop-in Session - Graduate...
Description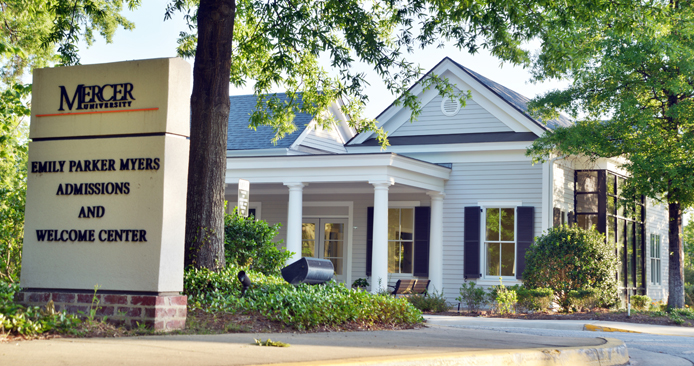 Drop by to find out about all of the graduate education programs that the Macon Campus has to offer! Link here to the "Directions to Campus" info: http://gomercer.com/about-mercer/directions.aspx#campus
Programs at this drop-in session will be (click on each program to find out more!):
M.A.T. Secondary Education (5th Year Program)
M.A.T. Seconday Education STEM
M.Ed. Higher Education Leadership
M.Ed. Independent and Charter School Leadership
M.Ed. Educational Leadership (P-12)
Ed.S. Educational Leadership (P-12: Performance-based, and Certification-only)
Ph.D. Curriculum and Instruction
Ph.D. Educational Leadership (P-12 School Leadership or Higher Education Leadership)
Online Programs:
Ed.S. Early Childhood Education
M.Ed. Early Childhood Education

---
FAQs
1. Can I keep my job and do this program?
Yes, the fall and spring semesters run for 16 weeks, followed by an 8-week summer semester. Programs for adult learners are in the evening if classroom-based, and some are hybrid or all online.
2. Is there financial aid available for this program?
Generally, loans are available for graduate programs. To receive financial aid, students must be fully admitted to the program. Students who are provisionally admitted will not be eligible for aid. Questions regarding specific financial aid questions should be directed to financial aid counselors at the following locations:
Atlanta: 678-547-6400 or Macon: 478-301-2670
3. How do I get an application packet on the program?
Applications are accepted online, or, you can download an application PDF from the Mercer Web page at education.mercer.edu, Or, we highly recommend attendance at an information session.
4. Where can I find additional information?
More information may be found on the website: education.mercer.edu.
5. What are my transport/parking options getting to the event?
Temporary visitor parking is free and adjacent to the Myers Welcome & Admissions Center off Stadium Drive. Take the Mercer University drive exit off I-75 South, left at end of exit ramp, cross I-75 bridge, and turn left at the Stadium Dr. entrance on the left, then left at the stop sign. Take Stadium Drive past the hotel, Mercer Police, and at Greek village look left for the Myers House.