Machine to Machine Technology = M2M and IoT: Part 2: Is the Skynet Falling?

Tuesday, April 14, 2015 from 6:30 PM to 8:30 PM (EDT)
Event Details
In our January 20th, 2015 panel we focused on the topic Terminator 5? Smart Machines and Robotics: Part 1: Is the Skynet Falling? which focused on the hardware aspect of the technology convergence. In our April 14th, 2015 panel, Machine to Machine Technology = M2M and IoT: Part 2: Is the Skynet Falling? Our expert panel will focus on the software aspect of the technology and attempt to answer this same question.
Given the magnitude of robotics, the two part series on robotics will be our first emerging technologies series, with Part 1 focused on hardware and Part 2 focused on software. While robotic hardware is non-functional without software, our Part 2 panel will expand on robotic software to include M2M, IoT and robotic process automation (RPA). At the end of this two-part series, attendees will leave with an understanding of the robotic ecosystem and an exposure to a few of the innumerable applications expected from the intersection of robotic hardware and software.
The full answer to the original question posted on Stackoverlow.com, "What to study to get into robotics?," follows below in its entirety.
"Like computers, robotics has quite a strong divide between the software and thehardware. Hardware is further subdivided into actuators and sensors. If you'd said "I want to get into computers", I would explain that only a few hardware engineers actually design and build physical computers--most researchers assume that the hardware and firmware has been built already, and then they worry about the software--how to make the system actually work.
Similarly with robots, building the hardware is a job for the mechanical engineers (to design the structure and heat dissipation), with little bits and pieces for power electrical engineers (to spec the motors) and computer engineers (to design the firmware silicon). Next-generation robots also use industrial designers (to make the outsides look pretty, and the insides fit well together).
Research areas for actuator design include fingered hands; tentacles; hummingbird and other bird and insect wings; springy wheels; legs; non-electronic designs for high radiation areas; and surgical instruments.
With cameras in every cell phone, vision sensors are mostly a solved problem at this point. Research areas for sensor design include smart flexible tactile skin, brain wave sensors, and other biomedical sensors. There's still some room for good force sensors as well. These fall in the realms of materials engineering, computer engineering, mechanical engineering, and biomedical engineering.
In order to drive the actuators properly so they don't shake themselves apart, you need a control-theory engineer. Start with Fourier transforms so that you can then understand z-transforms. The learning curve on this mathematics is extremely steep, and careers are quite few, so either you have to be born to be a controls engineer or you should let someone else handle these lower-level details for you.
Signal processing, for the medium- and low-level sensor drivers, has been under the domain of the EEs historically. This works its way up to image processing, which falls under computer science, and then image understanding, which is in the A.I. branch of CS.
However, as I mentioned, the hardware, firmware, and drivers are all manufacturing details that you solve once and then sell forever. Anybody can buy a Lego or a Bioloids kit off the shelf now, and start working with motors...
Most of what I consider the really interesting work starts by assuming the hardware and drivers have already been accomplished--and then, what do you do with the system? This is completely in the realm of software.
Robotic software control starts with 3D simulators, which in turn are based on forward kinematics; eventually inverse kinematics; dynamics, if you feel like it; and physics-engine simulations. Math here centers around locations [position + orientation], which are best represented by using [4x4] homogeneous coordinate transformation matrices. These are not very hard, and you can get a good background in them from any computer graphics textbook. Make sure you follow the religion of post-multiplying by matrices ending in a column vector on the right; this allows you to chain base-to-waist-to-shoulder-to-elbow-to-hand kinematics in a way that you'll be able to understand. Early textbooks proposed premultiplying using row vectors, because they thought it wouldn't make a difference. It does.
Of course the physics engines require a decent knowledge of physics.
Higher-level processing is accomplished using artificial intelligence, usually rules-based systems. Natural-language processing also can tie in linguistics and phonetics. Speech recognition and speech generation are again mostly signal processing, taught in EE and CS. Recent advances work on Big Data, which uses statistics, Bayesian reasoning, and bases vector spaces (from mathematics).
Robotics has not yet broken out. It is still at the level cell phones were at when Gordon Gecko was walking on the beach talking into a "portable phone" the size of a shoe. I don't see robots becoming ubiquitous before 2020. Around 2025, being a robot programmer will be in demand as much as being an app programmer is today. Study lots of A.I."
Panel: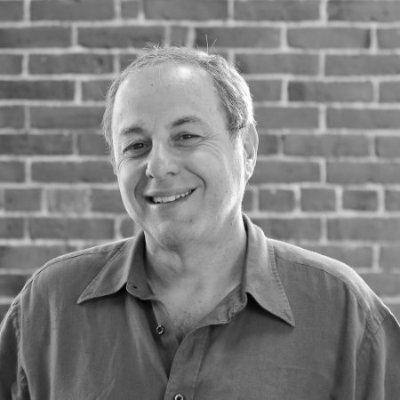 Bob Caspe is cofounder and CEO of the International Entrepreneurship Center (IEC) in Newton, Massachusetts. The IEC is focused on entrepreneurship education and on bringing non-US technology companies into the US market. With a rich portfolio of technological innovations, the IEC can offer real value in important US market segments.
Formerly, Bob taught "Marketing for Entrepreneurs" at Babson's MBA Graduate Entrepreneurship program, during which he also consulted to high-tech startups.
Prior to Babson, Bob started 3 high-tech companies. The first was in the medical instrumentation business,  building array processors and nuclear medicine systems. The second, Leaf Systems, Inc., was in the newspaper imaging business and also built one of the world's first digital cameras for professional use.   His third company was in the consumer imaging business, where they offered a variety of digital cameras and accessories through retail channels and infomercial direct marketing.
With this background Bob has been exposed to a variety of B2B and B2C marketing channels and is familiar with the diverse set of issues that challenge small companies.  These issues range from initial R&D, test marketing, international supply and demand chains (e.g. sourcing product in Asia) through marketing, business development and sales approaches.
For a more complete resume, go to http://www.caspegroup.com
Specialties: product design, software design, medical instrumentation, imaging products, audio products, signal processing, marketing, direct marketing, small business growth.
Aseem Prakash works as a global futurist with Center for Innovating the Future, a strategy innovation lab based in Toronto. He is focused on what's next and how to PROFIT FROM THE FUTURE™.
He produces a research report called PROFIT from IoT. It offers actionable intelligence on IoT.
Since 1984, Aseem has been working on projects in over a dozen countries in Asia-Pacific and North America.
He publishes his thought shots at HackingTomorrow.com.
Duke Sullivan – VP, Strategic Partnerships, ThingWorx, a PTC business.  
As VP of Strategic Partnerships, Duke is responsible for development of PTC's partnership strategy and programs for IoT system integrators, as well as management of its largest global SI partners. Prior to his current role, Duke managed AT&T through a transition from Axeda's largest co-sell partner to a full IoT OEM partner. Duke has over 25 years of experience in business and IT consulting and system integration to include business transformation planning, solution architecture design, and delivery.
Moderator:
Tom Green, Editor in chief, Robotics Business Review
Tom Green is the editor in chief of the Boston-based Robotics Business Review, an online robotics news, analysis, business and technology publication serving the global robotics community.

Previous to Robotics Business Review, he was for ten years an online writer/editor and video producer for the MITRE Corporation, a high-tech systems engineering and R&D firm specializing in projects for the federal government.

His book, Bright Boys: The Making of Information Technology, 1938-1958 (2010: CRC Press) has been an Amazon top-100 best seller since publication.

Green is also an Emmy-nominated, award-winning writer, producer and playwright who uses his print and video expertise to tell stories about science, technologyand engineering. His stage plays were produced at Boston's Next Move Theatre and then reproduced as radio plays for National Public Radio. He also wrote and produced the forum-based TV pilot "Lifelines" at Boston's WCVB-TV, Channel 5. In addition to working for various companies as a writer, editor, and producer, he owned and operated his own video production company for ten years where he produced video for corporations, broadcast, and cable TV. Contact: tgreen@ehpub.com
Agenda:
6:30-7:00pm Check-in, Light Refreshments & Networking
7:00-7:45pm Q&A Session with Moderator
7:45-8:30pm Open Audience Q&A Session
8:30pm Wrap-up & Networking 
Resources for this meeting:
When & Where

International Entrepreneurship Center
320 Nevada Street
Newton, MA 02460


Tuesday, April 14, 2015 from 6:30 PM to 8:30 PM (EDT)
Add to my calendar
Organizer
The EntreTech Forum consists of moderated monthly panel discussions on emerging academic research and the commercialization of this technology.  It was designed for those interested in technology innovation and marketing collaboration and networking with fellow entrepreneurs, business and government executives, investors, and technology researchers.
The technology-innovation presentations feature entrepreneurial and corporate accomplishments along commercialization pathways with discussions of tech transfer and technology incubation and research from universities, industry and government.  The multi-disciplinary subjects of raising and utilizing different forms of capital, building alliances and structuring deals are included as part of the programming, and serve as tools for the entrepreneur and researcher to commercialize science and technology.
A Working Group - Leadership Team was formed to organize the forum events.  The Team works on Forum committees such as Programs, Alliances, Communications, Sponsors, etc. and is the governing board of the forum.
The EntreTech Forum monthly meetings are open to the public and are held on the third Tuesday of each month, September through June.