Description
Is your sewing machine sitting in the back of a closet gathering dust? Have you been gifted your mom's old machine but have no idea where to start?
In this 2.5 hour class for absolute beginners, we'll teach you the basics of machine sewing, including threading your machine, bobbin winding, stitch selection and sewing seams. We'll finish by making a modern envelope throw pillow in upholstery-weight fabric for you to take home. All materials are included. You'll leave this fun and relaxed workshop feeling confident that you can sew on your own!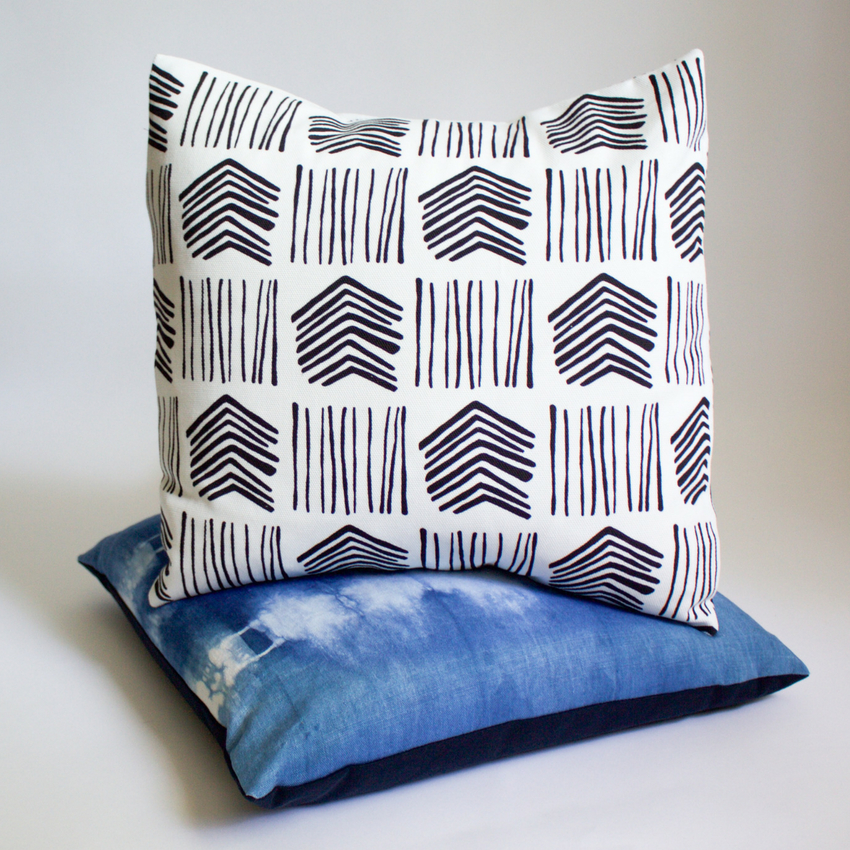 You'll need to bring:
-Your sewing machine and all the accessories that come with it (instruction manual, power cord, bobbins, presser feet, needles, etc).
A choice of precut uphostery-weight modern fabrics, down pillow insert and coordinating thread are included in the cost of this workshop.
**Curious about sewing, but don't have a machine? We have a few extra machines for you to try out. Message us here prior to enrolling to check availability.**
---
Homeday Workshops are taught by Lesley Hill- owner, designer, and maker at Homeday Studio. Lesley has been creating things with fabric for over 20 years, and has completed a diploma in Industrial Sewing and Pattern Drafting from George Brown College in Toronto. Lesley loves to share her knowledge of craft with others, and aims to create an inspiring and positive learning environment for makers of all skill levels.
---
Workshop FAQs
Where can I park?
Free parking is available both on Woolwich Street and in the lot behind the studio. Visit our website for a map of parking locations and studio access. Guelph Transit (Route #99) makes frequent stops near our building. The studio is located on the second floor and is accessible only by stairs.
How many people will be there?
This workshop is limited to 6 students to ensure all participants have enough time and instruction to complete their projects.
How can I contact you with any questions?
Contact us here or by email at hello@homedaystudio.com. A reminder email with additional details will be sent out to all participants one week before the workshop.
What's the refund policy?
Homeday workshops are non-refundable, but we're happy to credit the cost to another Homeday workshop if cancellation is made 48 hours before the start of the class. We are not able to provide credit for cancellations made within 48 hours of the class start.