Description
Machine learning - currently one of the buzziest of buzzwords! Everyone knows it's the future, but what actually is it? And more importantly, do startups need it? How can startups use it? Do you need a special kind of developer for it?
In the first part of this workshop, we'll go over what machine learning is, what it means to train data, how does facial recognition work, go through a few of the basic machine learning models such as regression and classification, and look at some real examples of how to utilize machine learning.
This first part will go for about an hour, and is open to anyone who wants an overview of machine learning concepts. Then we'll take a brief break, and if you have programming experience & can bring a laptop, we have a limited number of spaces for those who'd like some hands-on exploration of machine learning.
In the second part, we'll go over how to code some of the concepts discussed in part 1. We'll talk about k clusters, different APIs, and some machine learning libraries. To stay for part 2 you should have basic python object-oriented programming knowledge. (Javascript may also be used.)
To reserve your spot for the hands-on second part of this workshop, you must also register here.
This event is part of the Technology Track at Boston Startup Week.
---
SPEAKER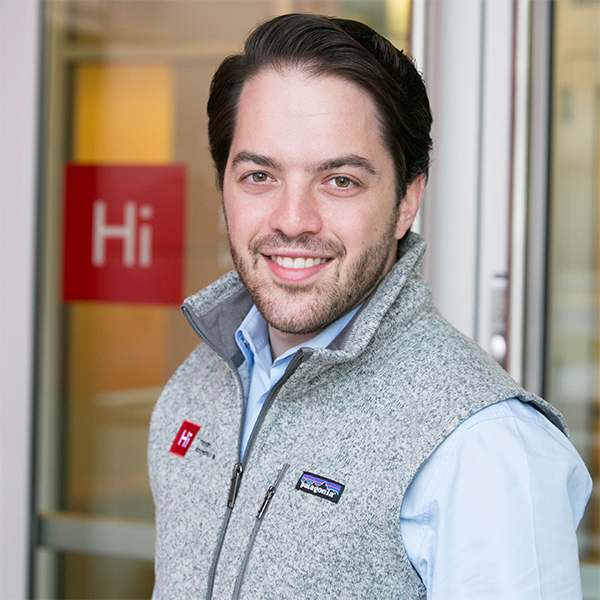 Phil Greenwald | Assistant Director of Technology, Harvard Innovation Labs
Phil leads technology programming and advises student and alumni entrepreneurs on software development and building new technologies. He is passionate about business empowerment and enabling people to bring an idea to reality without outsourcing every aspect of the development and details.
Phil has worked with aspiring CEOs and young professionals from Boston to Korea to bring minimum viable products (MVPs) to realization, secure business funding, and get accepted into accelerators such as Y Combinator and MassChallenge. Prior to teaching, Phil was the chief software architect on several large-scale web and mobile applications. Phil graduated from Vanderbilt University with a BA in Economics.
---
How to get there: There are three T stops close by - Park Street, Downtown Crossing and South Station. All provide a less than 10 minute walk from CIC Boston. Once you go through the front door, you'll be greeted by a Boston Startup Week registration table.