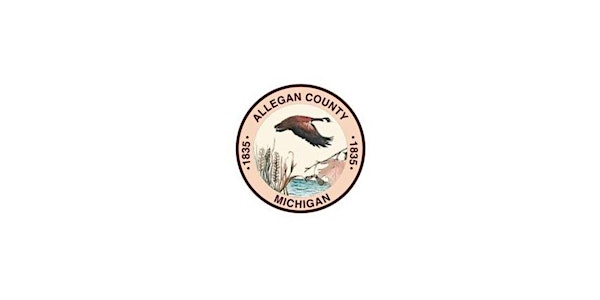 MACC Annual Meeting
Allegan County Multi-Agency Collaborative Council (MACC) Annual Meeting
When and where
Location
3255 122nd Ave 3255 122nd Avenue Allegan, MI 49010
About this event
Please join us for the 2022 Annual MACC Membership Meeting!
Date: Friday, October 7, 2022
Time: 12:00 - 1:30 PM EST
Format: *In-person, with a virtual livestream option
Location: The Zimmerman Room within the Human Services Building (3255 122nd Ave, Allegan, MI 49010)
*Lunch and drinks will be provided free of charge for those who attend in-person.
What an exciting 12-months it has been since the relaunch! We look forward to seeing each other (again, for some of us, and for the first time ever for others), taking a look at where we've been, where we are now, and where we're going!!
All attendees will be entered into a drawing to win a door prize. *Attendee must be present to win.
We are so excited to see you! And, I am very excited to meet many of you in-person!
For questions or assistance, please contact Kessie Karg, MACC Coordinator, at alleganmacc@gmail.com or 616-377-9364.