Description
Macbeth at Arcosanti
Fair is foul and foul is fair...
Macbeth is the story of a soldier turned tyrant who wins power through murder and deceit. His choice to seek witches and ask their counsel is one of the great tragic decisions in Shakespeare. Set in Scotland in 1050, Macbeth is the story of a terrible series of murders committed at a time when murder was the accepted succession plan for Scots kings. But Macbeth takes this bloody tradition to new lows as he abandons all semblance of civility and kingly honor, killing with callous indifference. Macbeth and his wife pay a high price for their evil ways, but not before they set Scotland on a path to chaos.
There will be three performances over two days. Friday, September 29th at 7:00PM, Saturday, September 30th at 4:00PM and 10:00PM.
Camping and meals are available at Arcosanti.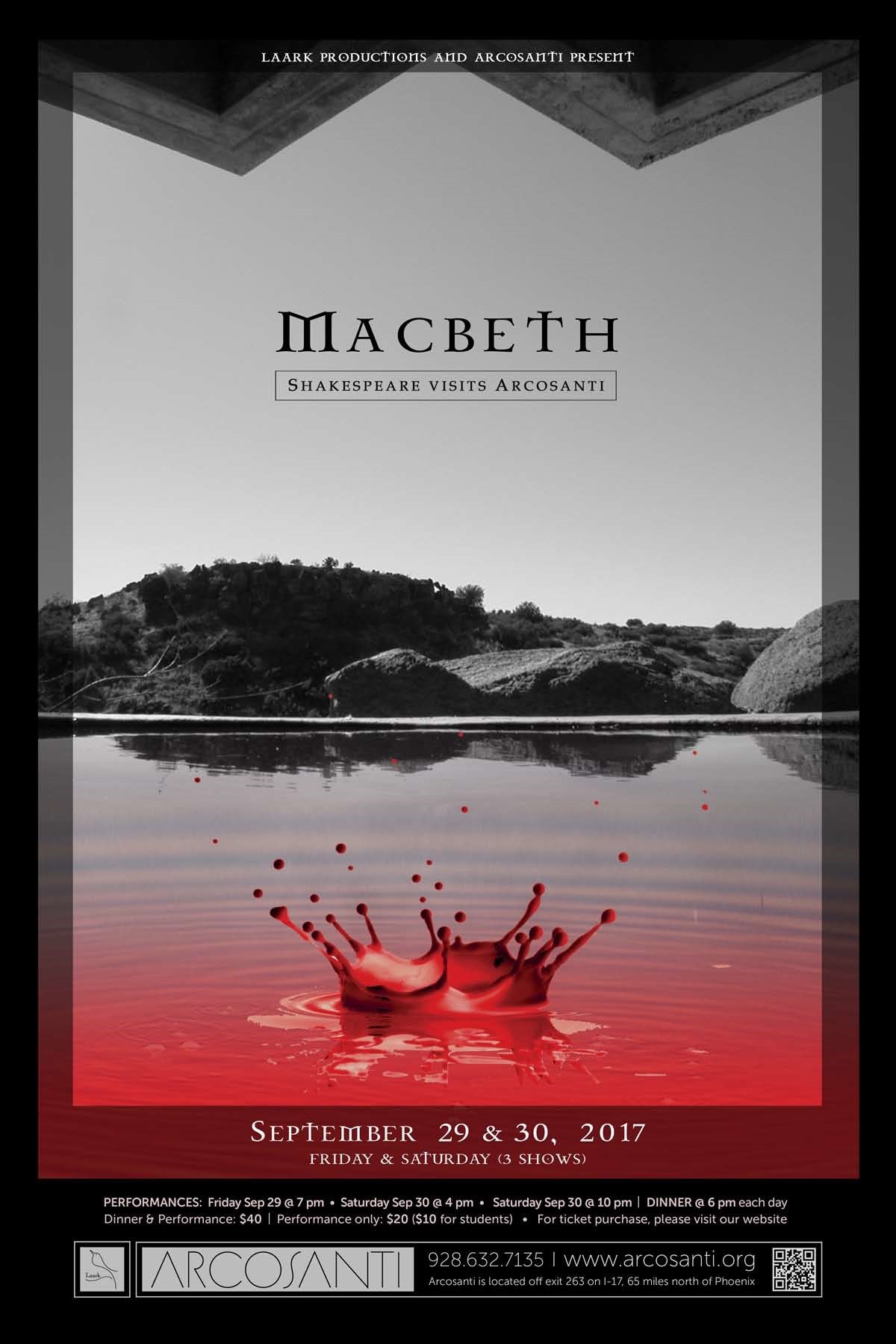 Macbeth is a warning to all who seek power at any cost.