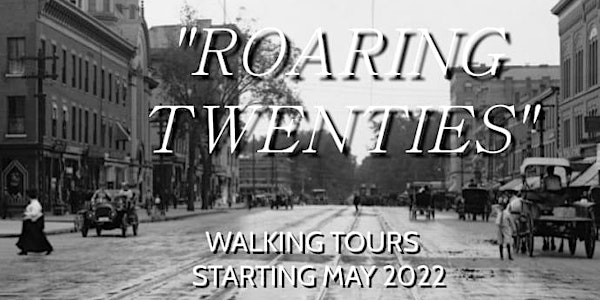 Macabre Pittsfield: Roaring 20s
Unique 1.5 hour walking tour of downtown explores shocking true crime & dark history in 1920s Pittsfield
When and where
Location
downtown Pittsfield- Route TBA North Street Pittsfield, MA 01201
Refund Policy
Contact the organizer to request a refund.
Eventbrite's fee is nonrefundable.
About this event
The pandemic and the great war have passed, and the city is changing rapidly. The population has doubled in the past 20 years, and this decade is seeing a building boom like none in it's history. City hall is launching new parks, schools and other grand infrastructure projects. All new culture from around the world graces the downtown stages and the new silver screens.
In the streets, bootleggers exchange bullets with police as Chief Sullivan struggles to enforce the prohibition nuances of the Volstead Act. Nary a block is without some liquor den or "disorderly home." Gambling is on the rise, aided by new technologies, and the rot of police and political corruption quickly follows. Organized crime figures from Albany to Providence begin to take an interest in the swelling industrial city.
Inter-ethnic tensions are high, as whole neighborhoods spring up from immigration and the proliferation of new languages spoken reaches a peak. The Berkshire's KKK boasted of 600 members in its Pittsfield chapter, and crosses burned in fields and hillsides up and down the county.
And while youths were being snatched from some rural Berkshire farms, in Pittsfield the discarded bodies of unwanted infants became so numerous that local papers began to mix them up.
Longtime residents looked on at a community almost unrecognizable from the quaint little town they'd grown up in just a few decades ago, and some wondered at what cost progress had come...