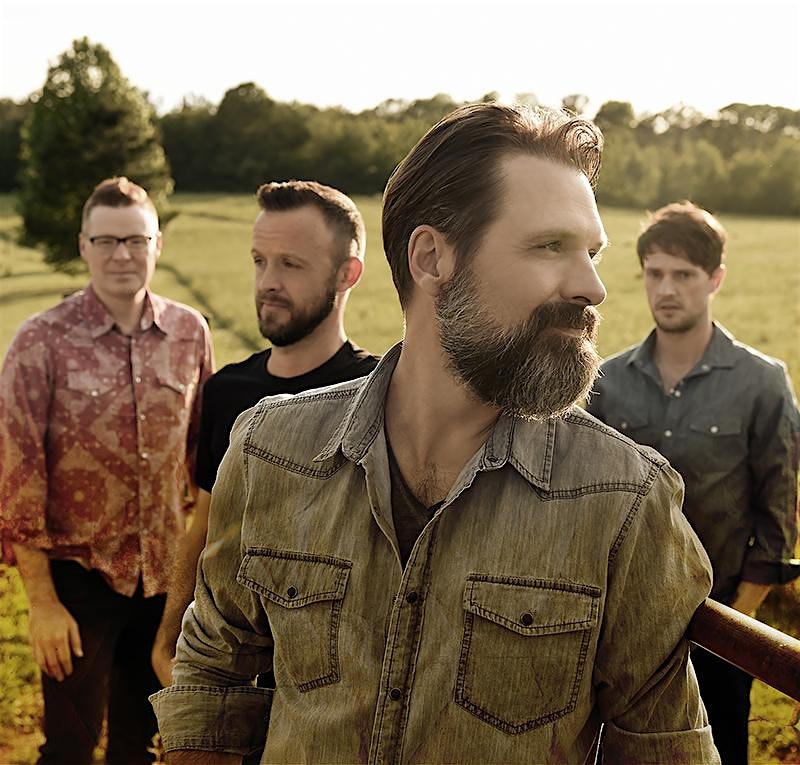 About this Event
Mac Powell and The Family Reunion
Back Again
"A little bit of rock, a little bit of country, a little bit of gospel and a whole lot of love."
That's the tagline for Mac Powell and the Family Reunion, a new band led by Mac Powell, the former lead
singer of Grammy-winning, multi-platinum selling band Third Day.
It's also an apt description for the group's new album Back Again. But don't consider Mac Powell and the
Family Reunion a clean break from Powell's musical past — it's merely a continuation of a creative
journey the singer started a few years back on his own. You could even say the seeds for his new solo
endeavor were planted in the singer's early childhood.
"Like most people, I grew up listening to my Mom and Dad's record collection," says Powell. "There was
singer-songwriter stuff, some country and southern rock. I always liked artists like CCR (Creedence
Clearwater Revival), James Taylor, the Eagles or even the Stones who weren't country per se, but who
sometimes leaned more toward that sound. That's what was stirring my mind and my spirit."
To that end, he formed Mac Powell and the Family Reunion after Third Day's final shows in 2018, utilizing
who had been recording and playing live with Mac in support of his other solo projects (including eventual Back Again producer / musical director Jason Hoard).
Recorded in Atlanta, Powell and his bandmates purposely kept a raw edge to the record. "We want to keep the energy of our live show," he says. "It's not like other records I've worked on where it was more like building a house and stacking things on top of each other."
a country rock travelogue that, ironically, now ends Powell's live sets — Mac and his band are equally comfortable crafting singalongs ("Whoo!" featuring Craig Morgan), gentle ballads ("Red on a Rose") and hand clappin', toe tappin' country pop ("Going to California," "Mississippi"). And with album standout "Heaven," Powell once again evokes his spiritual side ... while the band throws in an epic, Skynyrd-esque guitar break for good measure.
musical "brothers"
Springsteen and the E Street Band. I always wanted that — to be a solo artist but be in a band. It's about
"My favorite artists were always
solo artists with great bands," says Powell. "I always think of Tom Petty and the Heartbreakers or
finding that balance."
There's certainly a welcome looseness and down-home charm to Back Again. Beginning with the title
track —
Back Again is being released in conjunction with Thirty Tigers, a Nashville-based entertainment company
that's home to Jason Isbell, Lucinda Williams, the Avett Brothers and other independent Americana
artists.
To further support the record Powell and band plan on doing what they love and hitting the road with a
consistent touring schedule sharing Back Again tunes, along with a few choice covers and influences
(think Tom Petty, Everly Brothers, Hank Williams) and, yes, some Third Day favorites. This is certainly a
live show not to miss!
So while Powell still acknowledges his prior success (and the millions of fans he and his former
bandmates built over 25 years), Back Again marks the singer's here and now. "This is my new direction
and the future as I see it," says the singer. "There's a new energy here. I feel like we're building this thing
together, and all becoming part of this new Family." 
Performers
Date and Time
Location
Refund Policy