Description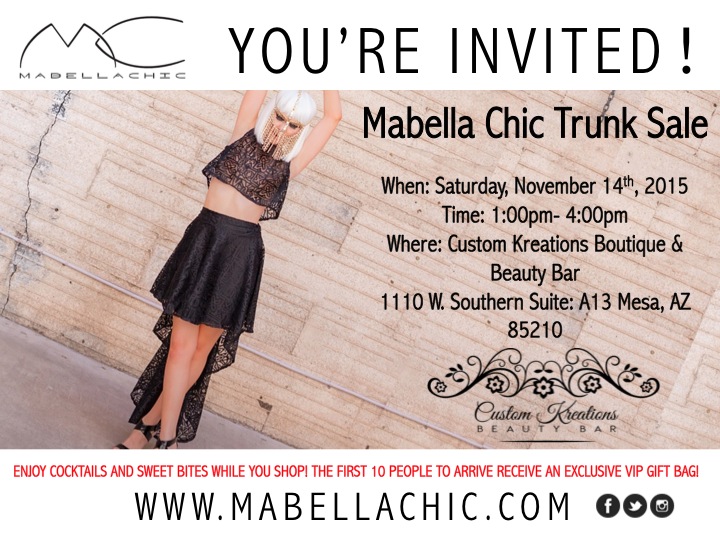 You are invited to one of the valley's fastest growing boutique Custom Kreations who is now carrying the Mabella Chic Brand.
Be a part of the biggest sale for the brand and join the celebration for the two local businesses coming together. Mabella Chic brand will be revealing exclusive fall looks; you won't want to miss this fashionista event!
ENJOY COCKTAILS AND SWEET BITES WHILE YOU SHOP! THE FIRST 10 PEOPLE TO ARRIVE RECEIVE AN EXCLUSIVE VIP GIFT BAG!