Description
Ervaar de educatieve waarde van maakonderwijs tijdens dit bijzondere evenement. Hands on aan de slag met maakonderwijs, netwerken met maakprofessionals in het onderwijs en tijdens workshops nieuwe manieren van leren ervaren.
+ Workshop Design Thinking
+ Workshop 10 makkelijke maak workshops om mee te beginnen
+ Workshop kennismaken met 
Internet of Things
+ Succesverhalen maakonderwijs
+ Workshop Lego als onderwijsmiddel
Voor wie is de maakonderwijs conferentie?
De maakonderwijs conferentie is met name bedoeld voor onderwijsprofessionals in het basis en voortgezet onderwijs die maken (meer) willen inzetten in hun lessen. Je hoeft niet technisch te zijn om mee te doen, nieuwsgierigheid en een open houding zijn belangrijker.
Waarom zou je meedoen aan de maakonderwijs conferentie?
Je ontwikkelt je eigen creatieve, technische en didactische vaardigheden.
Je maakt kennis met de nieuwste technieken.
Je neemt maak projecten mee die je direct kunt toepassen in je eigen lessen.
Je leert maak lessen te integreren met meerdere vakken.
Je vergroot je netwerk in de maak-wereld en in de onderwijs-wereld.
PROGRAMMA
Succesverhalen maakonderwijs
Doe inspiratie op van andere deelnemers en enkele prachtige voorbeelden van maakonderwijs uit de hele wereld.
Workshop Design Thinking
Als groep een maatschappelijk probleem oplossen door de design thinking techniek te gebruiken. Design thinking is een leuke, actieve manier om je in complexe problemen in te leven en vervolgens door het bouwen van fysieke prototypen naar een oplossing werken. Stimuleert het probleemoplossend vermogen van student en docent en helpt bij het ontwerpen van vakoverstijgende maakprojecten.
10 makkelijke maak lessen om mee te beginnen
Probeer een paar maak projecten uit die je meteen kunt toepassen in jouw lessen. Zelf aan de slag en daarna samen analyseren hoe deze lessen in andere vakken gebruikt kunnen worden.
Kennismaken met Internet of Things
Maak kennis met de 'Internet of Things' trend (het via internet aansturen, uitlezen en weergeven van apparaten). Maak zelf een klein met internet verbonden apparaat en ontdek wat je met Internet of Things kunt in onderwijs.
Lego als onderwijsmiddel
In veel onderwijsinstellingen wordt Lego gebruikt als onderwijsmiddel, maar hoe? In deze workshop ga je natuurlijk zelf met Lego bouwen, maar vooral ervaren welk voordeel het heeft om in je les te gebruiken.
Netwerkborrel

TREFWOORDEN
Ervaringsleren, 21st century skills, design thinking, creativiteiten, techniek, niet-techniek, internet of things, leren door doen, zelfsturing, probleem oplossend vermogen, onderzoek, #netwerkborrel, talentontwikkeling

VAN WELKE ORGANISATIES KOMEN DEELNEMERS?
NHL, O2G2, Biblionet, ...
WAT KRIJG JE MEE
+ Readinglist
+ Meeneempakket
+ Nieuw netwerk
+ Handouts met workshop inspiratie


De maakplek zit in The Big Building, aan station Groningen CS.
+ inclusief lunch
+ inclusief netwerkborrel
+ inclusief maak meeneempakket
HET TEAM
Patrick
Esther
David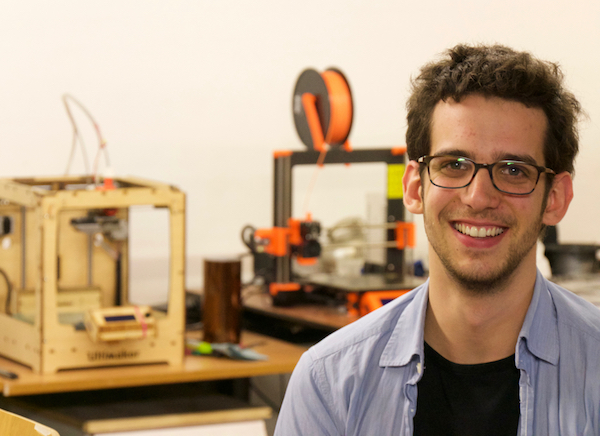 Mattias