M2K Events 2016 Summer 3-Days Bahamas Cruise - June 02-June 05, 2016
When and where
Location
The Bahamas Bahamas
Refund Policy
Contact the organizer to request a refund.
Description
M2K Events
2016 BAHAMAS SUMMER CRUISE
Thursday, June 2-Sunday, June 5, 2016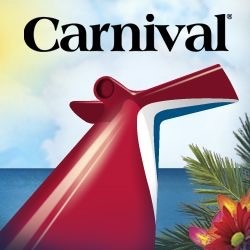 Cruise Itinerary
Day
Ports of Call
Arrival
Departure
Thursday, June 02, 2016
Port Canaveral (Orlando), Fl Dock
--
04:00 PM
Friday, June 03, 2016
Nassau, The Bahamas Dock
12:00 PM
08:00 PM
Saturday, June 04, 2016
Fun Day At Sea Fun At Sea
--
--
Sunday, June 05, 2016
Port Canaveral (Orlando), Fl Dock
08:00 AM
--
Policies
Travel Insurance is STRONGLY ENCOURAGED to cover cancellations, trip interruptions and refunds.
All payments must be received by due date.
Late Penalty may apply.
Transportation NOT INCLUDED! Contact M2K Events for transportation needs to port.
Contact us:
Office: (229)-309-0361 or at m2kevents05@yahoo.com.
Website: www.m2keventstravel.com
Please visit and Like us on Facebook at: M2K Events
Follow us on Twitter at @m2k_events
Find us on Instagram at M2K Events
PAYMENT SCHEDULE
PAYMENT AMOUNT
DUE DATE
DEPOSIT
$25 Dbl Occ. Only –NON-REFUNDABLE
UPON BOOKING
2nd Payment
$100.00 Per Person
FEBRUARY 01, 2016
3rd Payment
$150.00 Per Person
MARCH 01, 2016
BALANCE DUE
REMAINING BALANCE
APRIL, 01, 2016
PRICING Contact M2K Events at 229-309-0361 if you miss your payment deadline to process your payments by phone (processing fee and late penalty may apply).
All Prices listed below are based upon availability and are subject to change at any time.
Pricing for cruise cabins are occupancy based.
BASE CRUISE RATES - PER PERSON
DOUBLE
TRIPLE
QUAD
INTERIOR
$455.80
$402.80
$375.80
OCEANVIEW
$490.80
$429.80
$398.80
BALCONY
$575.80
$489.80
$445.80
GRATUITIES: $36.00 per person - TRAVEL INS: $51.00-$95.00 per person - NOT INCLUDED IN RATES ABOVE!
Payment Methods
MAIL: Personal checks, business checks, cashier's checks and money orders are acceptable. These payments must be received 30 days before travel. Please make them payable to the following:
M2K Events
P.O. Box 501
Newton, GA 39870
We also accept payments by phone, which will require at 3.75% additional fee and will require you to submit a credit card authorization form along with your ID and a copy of the credit card.
Please be sure to reference which trip you are attending on your mailed form of payment.
Eventbrite will also accept Visa, MasterCard and American Express.
Returned check fees are $35.
M2K Events
2016 BAHAMAS SUMMER CRUISE
Thursday, June 2-Sunday, June 5, 2016
<!--[if gte vml 1]><v:shapetype id="_x0000_t75" coordsize="21600,21600" o:spt="75" o:preferrelative="t" path="m@4@5l@4@11@9@11@9@5xe" filled="f" stroked="f"> <v:stroke joinstyle="miter"/> <v:formulas> <v:f eqn="if lineDrawn pixelLineWidth 0"/> <v:f eqn="sum @0 1 0"/> <v:f eqn="sum 0 0 @1"/> <v:f eqn="prod @2 1 2"/> <v:f eqn="prod @3 21600 pixelWidth"/> <v:f eqn="prod @3 21600 pixelHeight"/> <v:f eqn="sum @0 0 1"/> <v:f eqn="prod @6 1 2"/> <v:f eqn="prod @7 21600 pixelWidth"/> <v:f eqn="sum @8 21600 0"/> <v:f eqn="prod @7 21600 pixelHeight"/> <v:f eqn="sum @10 21600 0"/> </v:formulas> <v:path o:extrusionok="f" gradientshapeok="t" o:connecttype="rect"/> <o:lock v:ext="edit" aspectratio="t"/> </v:shapetype><v:shape id="Picture_x0020_3" o:spid="_x0000_s1026" type="#_x0000_t75" style='position:absolute;left:0;text-align:left;margin-left:126.2pt; margin-top:21.25pt;width:252.5pt;height:319.7pt;z-index:251658240; visibility:visible;mso-width-percent:0;mso-height-percent:0; mso-wrap-distance-left:9pt;mso-wrap-distance-top:0;mso-wrap-distance-right:9pt; mso-wrap-distance-bottom:0;mso-position-horizontal:absolute; mso-position-horizontal-relative:text;mso-position-vertical:absolute; mso-position-vertical-relative:text;mso-width-percent:0;mso-height-percent:0; mso-width-relative:margin;mso-height-relative:margin' o:gfxdata="UEsDBBQABgAIAAAAIQBteLnrFQEAAFECAAATAAAAW0NvbnRlbnRfVHlwZXNdLnhtbKSSPU/DMBCG dyT+g+UVNU4ZEEJJOvAlMUCH8gMO+5IY/CXbLe2/55I2S9V2YbFs3733vHd2tdhawzYYk/au5vOi 5Ayd9Eq7ruafq5fZPWcpg1NgvMOa7zDxRXN9Va12ARMjtUs173MOD0Ik2aOFVPiAjiKtjxYyHWMn Asgf6FDcluWdkN5ldHmWhxq8qZ6whbXJ7HlL13snEU3i7HGfOLBqDiEYLSGTU7Fx6ogyOxAKUo45 qdch3ZANLk4Shsh5wHnd2/L1SKft0Nl3wG5AfdA0o1bIlhDzO1hyLqTR4ctDVEJF+KXZpmkzLy77 ONGob1stUXm5tjTE4lBx6vQyPtMDoRjX/5PHMhNXjB+i+QMAAP//AwBQSwMEFAAGAAgAAAAhAK0w P/HBAAAAMgEAAAsAAABfcmVscy8ucmVsc4SPzQrCMBCE74LvEPZu03oQkaa9iOBV9AHWZNsG2yRk 49/bm4ugIHibZdhvZur2MY3iRpGtdwqqogRBTntjXa/gdNwt1iA4oTM4ekcKnsTQNvNZfaARU37i wQYWmeJYwZBS2EjJeqAJufCBXHY6HydM+Yy9DKgv2JNcluVKxk8GNF9MsTcK4t5UII7PkJP/s33X WU1br68TufQjQpqI97wsIzH2lBTo0Yazx2jeFr9FVeTmIJtafi1tXgAAAP//AwBQSwMEFAAGAAgA AAAhAALxO1SXAgAAxgUAAB8AAABjbGlwYm9hcmQvZHJhd2luZ3MvZHJhd2luZzEueG1srFRdb9sg FH2ftP+AeE9tJ3btWk2qLP3QpGqL2k17JoBtNgwWEC/VtP++i7HTqHvotI0nLlwO5x4O9/Lq0ErU c2OFVkucnMUYcUU1E6pe4s+fbmcFRtYRxYjUii/xE7f4avX2zSUpa0O6RlAECMqWZIkb57oyiixt eEvsme64gr1Km5Y4CE0dMUO+A3Iro3kcn0ctEQqvnqGuiSNob8RfQElNv3G2IaonFiAlLU9XRo6S /jsyKVV/Z7rHbms8c/qh3xok2BKDcoq0IBGOxo0xDcLoxan6GeBQmdbn66pChyWex3mxyDKMnmCe nqfpIgt4/OAQhYRFksM6XEYhYwrCjc3HVzBoc/MKChANhGByQrIT1HNU/VbQl3Uvprphz+0NR4uj AEP2VP7x6E6K7lZI6RH9fHwc8ydvAyoJyq813bdcueAiwyVxYF/biM5iZEre7jg8iHnPksFdIN29 df46L+Lgrx/zYh3HF/N3s00Wb2ZpnN/M1hdpPsvjmzyN0yLZJJuf/nSSlnvL7zUl8roTk9mT9De2 raBGW125M6rbKBCdDA9EkzjYHfVEerMEWYDQ4I6JIsjuJfFcrTPc0cZPK1DrgVMXzhw3xuRJSzta 8n856ugFUnbGujuuW+QnoKzeK+YJDfKSflS3ZuMPIOwrRlUroSdAtajILtKx3jEXoCfIoVQtBTuW YerdRpqg0+0whmtsQxgPq0UWx5OCNqQPKtpTHKk8tNIeNwgXVnhVAfORsuGVhAjcg3Zybx4I+CaZ 54AOXW8NH6zwN0FLZFtt4UeGkAmvwkACMQHGzVJIGw7Bp5wlY0BkDT11J8GT2n0RrnlsSAcNYqJ+ wgQECc/nlfGfLXrRwYb6xo7r2+RpvPoFAAD//wMAUEsDBBQABgAIAAAAIQDeDu3C1QAAAKsBAAAq AAAAY2xpcGJvYXJkL2RyYXdpbmdzL19yZWxzL2RyYXdpbmcxLnhtbC5yZWxzrJDPSgQxDIfvgu9Q creZ2YOIbGcvoqwnkfUBQpuZKTv9Q1vFfXuje3FgwYuXQBLy5eO33X2GRX1wqT5FA73uQHG0yfk4 GXg7PN7cgaqNoqMlRTZw4gq74fpq+8oLNTmqs89VCSVWA3Nr+R6x2pkDVZ0yR9mMqQRq0pYJM9kj TYybrrvF8psBw4qp9s5A2bsNqMMpy+e/2WkcveWHZN8Dx3bhBTbxYgFSmbgZ0Po8OddeiyvgZY3+ PzV8kAhWGoGdJ/yZ9/r55elbA1cRD18AAAD//wMAUEsDBBQABgAIAAAAIQDhUTcfzwYAAOYbAAAa AAAAY2xpcGJvYXJkL3RoZW1lL3RoZW1lMS54bWzsWc1v3EQUvyPxP4x8b7PfzUbdVNnNbgNt2ijZ FvU4a8/a04w91sxs0r2h9oiEhCiIA5W4cUBApVbiUv6aQBEUqf8Cb2ZsryfrkLSNoILmkLWff/O+ 35uvy1fuxQwdECEpT3pe/WLNQyTxeUCTsOfdGo8urHpIKpwEmPGE9Lw5kd6V9fffu4zXfEbTCcci GEckJggYJXIN97xIqXRtZUX6QMbyIk9JAt+mXMRYwasIVwKBD0FAzFYatVpnJcY08daBo9KMhgz+ JUpqgs/EnmZDUIJjkH5zOqU+Mdhgv64Rci4HTKADzHoe8Az44ZjcUx5iWCr40PNq5s9bWb+8gtey QUydMLY0bmT+snHZgGC/YWSKcFIIrY9a3UubBX8DYGoZNxwOB8N6wc8AsO+DpVaXMs/WaLXez3mW QPZxmfeg1q61XHyJf3NJ526/3293M10sUwOyj60l/Gqt09poOHgDsvj2Er7V3xgMOg7egCy+s4Qf Xep2Wi7egCJGk/0ltA7oaJRxLyBTzrYq4asAX61l8AUKsqHILi1iyhN1Uq7F+C4XIwBoIMOKJkjN UzLFPuTkAMcTQbEWgNcILn2xJF8ukbQsJH1BU9XzPkxx4pUgL599//LZE3R0/+nR/Z+OHjw4uv+j ZeSM2sJJWB714tvP/nz0MfrjyTcvHn5RjZdl/K8/fPLLz59XA6F8FuY9//Lxb08fP//q09+/e1gB 3xB4UoaPaUwkukEO0S6PwTDjFVdzMhGvNmIcYVoesZGEEidYS6ngP1SRg74xxyyLjqNHn7gevC2g fVQBr87uOgrvRWKmaIXka1HsALc5Z30uKr1wTcsquXk8S8Jq4WJWxu1ifFAle4ATJ77DWQp9M09L x/BBRBw1dxhOFA5JQhTS3/g+IRXW3aHU8es29QWXfKrQHYr6mFa6ZEwnTjYtBm3RGOIyr7IZ4u34 Zvs26nNWZfUmOXCRUBWYVSg/Jsxx41U8UziuYjnGMSs7/DpWUZWSe3Phl3FDqSDSIWEcDQMiZdWY mwLsLQX9GoaOVRn2bTaPXaRQdL+K53XMeRm5yfcHEY7TKuweTaIy9gO5DymK0Q5XVfBt7laIfoc4 4OTEcN+mxAn36d3gFg0dlRYJor/MhI4ltGqnA8c0+bt2zCj0Y5sD59eOoQE+//pRRWa9rY14A+ak qkrYOtZ+T8Idb7oDLgL69vfcTTxLdgik+fLE867lvmu53n++5Z5Uz2dttIveCm1XrxvsotgskeMT V8hTytiemjNyXZpFsoR5IhgBUY8zO0FS7JjSCB6zvu7gQoHNGCS4+oiqaC/CKSyw655mEsqMdShR yiVs7Ay5krfGwyJd2W1hW28YbD+QWG3zwJKbmpzvCwo2ZrYJzeYzF9TUDM4qrHkpYwpmv46wulbq zNLqRjXT6hxphckQw2XTgFh4ExYgCJYt4OUO7MW1aNiYYEYC7Xc79+ZhMVE4zxDJCAcki5G2ezlG dROkPFfMSQDkTkWM9CbvFK+VpHU12zeQdpYglcW1ThCXR+9NopRn8CJKum6PlSNLysXJEnTY87rt RttDPk573hT2tPAYpxB1qdd8mIVwGuQrYdP+1GI2Vb6IZjc3zC2COhxTWL8vGez0gVRItYllZFPD fMpSgCVaktW/0Qa3npcBNtNfQ4vmKiTDv6YF+NENLZlOia/KwS5RtO/sa9ZK+UwRsRcFh2jCZmIX Q/h1qoI9AZVwNGE6gn6BczTtbfPJbc5Z0ZVPrwzO0jFLI5y1W12ieSVbuKnjQgfzVlIPbKvU3Rj3 6qaYkj8nU8pp/D8zRc8ncFLQDHQEfDiUFRjpeu15XKiIQxdKI+qPBCwcTO+AbIGzWPgMSQUnyOZX kAP9a2vO8jBlDRs+tUtDJCjMRyoShOxAWzLZdwqzejZ3WZYsY2QyqqSuTK3aE3JA2Fj3wI6e2z0U QaqbbpK1AYM7nn/ue1ZBk1Avcsr15vSQYu61NfBPr3xsMYNRbh82C5rc/4WKFbOqHW+G53Nv2RD9 YbHMauVVAcJKU0E3K/vXVOEVp1rbsZYsbrRz5SCKyxYDsVgQpXDeg/Q/mP+o8Jm9bdAT6pjvQm9F cNGgmUHaQFZfsAsPpBukJU5g4WSJNpk0K+vabOmkvZZP1ue80i3kHnO21uws8X5FZxeLM1ecU4vn 6ezMw46vLe1EV0Nkj5cokKb5RsYEpurWaRunaBLWex7c/ECg78ET3B15QGtoWkPT4AkuhGCxZG9x el72kFPgu6UUmGZOaeaYVk5p5ZR2ToHFWXZfklM60Kn0FQdcsekfD+W3GbCCy24/8qbqXM2t/wUA AP//AwBQSwMECgAAAAAAAAAhAMiwNiLeggAA3oIAABoAAABjbGlwYm9hcmQvbWVkaWEvaW1hZ2Ux LkpQR//Y/+AAEEpGSUYAAQEAAEgASAAA/+E2uEV4aWYAAE1NACoAAAAIAAYBEgADAAAAAQABAAAB GgAFAAAAAQAAAFYBGwAFAAAAAQAAAF4BKAADAAAAAQACAAACEwADAAAAAQABAACHaQAEAAAAAQAA AGYAAADAAAAASAAAAAEAAABIAAAAAQAHkAAABwAAAAQwMjIxkQEABwAAAAQBAgMAoAAABwAAAAQw MTAwoAEAAwAAAAEAAQAAoAIABAAAAAEAAAD6oAMABAAAAAEAAAD6pAYAAwAAAAEAAAAAAAAAAAAG AQMAAwAAAAEABgAAARoABQAAAAEAAAEOARsABQAAAAEAAAEWASgAAwAAAAEAAgAAAgEABAAAAAEA AAEeAgIABAAAAAEAADWQAAAAAAAAAEgAAAABAAAASAAAAAH/2P/AABEIAKAAoAMBIgACEQEDEQH/ xAAfAAABBQEBAQEBAQAAAAAAAAAAAQIDBAUGBwgJCgv/xAC1EAACAQMDAgQDBQUEBAAAAX0BAgMA BBEFEiExQQYTUWEHInEUMoGRoQgjQrHBFVLR8CQzYnKCCQoWFxgZGiUmJygpKjQ1Njc4OTpDREVG R0hJSlNUVVZXWFlaY2RlZmdoaWpzdHV2d3h5eoOEhYaHiImKkpOUlZaXmJmaoqOkpaanqKmqsrO0 tba3uLm6wsPExcbHyMnK0tPU1dbX2Nna4eLj5OXm5+jp6vHy8/T19vf4+fr/xAAfAQADAQEBAQEB AQEBAAAAAAAAAQIDBAUGBwgJCgv/xAC1EQACAQIEBAMEBwUEBAABAncAAQIDEQQFITEGEkFRB2Fx EyIygQgUQpGhscEJIzNS8BVictEKFiQ04SXxFxgZGiYnKCkqNTY3ODk6Q0RFRkdISUpTVFVWV1hZ WmNkZWZnaGlqc3R1dnd4eXqCg4SFhoeIiYqSk5SVlpeYmZqio6Slpqeoqaqys7S1tre4ubrCw8TF xsfIycrS09TV1tfY2dri4+Tl5ufo6ery8/T19vf4+fr/2wBDAAEBAQEBAQIBAQIDAgICAwQDAwMD BAUEBAQEBAUGBQUFBQUFBgYGBgYGBgYHBwcHBwcICAgICAkJCQkJCQkJCQn/2wBDAQEBAQICAgQC AgQJBgUGCQkJCQkJCQkJCQkJCQkJCQkJCQkJCQkJCQkJCQkJCQkJCQkJCQkJCQkJCQkJCQkJCQn/ 3QAEAAr/2gAMAwEAAhEDEQA/AP7HoLRByRWpb22xuOlLAF25NX4zuOB3r/PvIszcmj7fE0EW4Itv SrqlCcc5r+dH/gpn/wAHDnwP/Yc+Ky/ssfAjwzcfFv4uSTxWUmlWc3k2VjeXBVYba4nRZHkuWZgD BCpZcgM6twftf4d2P/BbPxT8OovHXjS/+EPhnxFdQeenheTTNau0gYjcLe41SLUFHmD7rvFbSIpz jeMGv6P4ewdelShXr+6pbX3fy1PksfSjLRH6xxbcbDTp0QptGSa/ny/YV/4LOfGv46ft7a1/wTO/ at+Cc/gP4meHoLu4u73SL8X2lCC1jWQTkTJHIIZ1ePyZEaQOZEBC5JH7YfEr4+fA34OyKvxX8a6B 4ZcnATVdRtrNjnphZpEb+dfuGTXjZM+PxlKSb0O/1CyRotrg814/qOkrZagZ7dOG6mut8BfFr4af FzR21/4WeJtK8T2KnDT6TeQXkan0ZoXcL7ZPNT+KLzTtMsJL/Vp4rWBckyzMsaDjPLMQBX6plNdR dmfFZxhnNdmjA03RLK+IEyDnua9l8LeHdMtLfZGgB9vSvmDVPjJ8M/CXiXS/AHiTxHpWn69rR26b p1xeQx3l2Rk/uIGbzJOh+6pHBr1TRfHlnaarFpF7dxJNLkpEzqJHC9dqkgnHfAwO9dGaYadSMowe xyZbiIU7Oa38mfR0cVtZ2pZVyBXMXuoo7CKEctxxXhmmftQ/s8+NPFb/AAy8H+PvD2oeIoyUbS7b VLSW83DqPISQuSO4AJ+lfDX/AAVl+Hn7cPxK/YL8X+HP+CfOsz6L8TWltJrWa0ulsbuW0inU3UFr duyLBM6fdcumQGUMC1fK0MNGEZTk9UfVVlKU4x2TP0J12DXrHVBLYoXgbncP8+9a3h3X9UM4F1Gd pJHNfmt/wRu0v9szwb+wX4Y8H/t7eIP+Em+IlrdXn2qeS+j1K7t7ZpN1ta3l3C8qy3MSk7zvYgFV LEqSf1Lv7mKDJjQYVQfQ17lLGRqU405w1PCxGB9nWlKE9EZuv6hbQy+duw5/hHesm9vbO800xXZA 3qcAnn6ViXaDWZhO6kEMAuO+emPXNeW/Fn4w/AL4UwLH8V/G2g+GZ2GFTVdTtbNz/wAAmkVvxroq UaKjFSdjONavKUmlc7TwhqU0Grf2MEyjElMdgPWvoCJfJQFTnPJwP6V80fBPxT8N/iPpp8Z/DbxN pnie0HyGfSruG8iQnOAzwu4BPXBxnt6j+Jn/AIOQ/wBtf9vv9kH/AIKA+H/hD8E/jr4v0rwf4s0i x1xdMs7mKyWyknu5oJLeC4tIYJmgxEGUSO7DJBZh08/PMVT0cNV5HsZFhJzfLUVnuf383M6FSGxX nmsunJ4x6V87/B34OfF34dfEzxp448deOrvxPo3iV4ZtI0y5aUppiAszpGGYoAwZQdo52g/KDtHr WvTyLGcggmvDlh42PVjWUdD/0P7J7SUbc9c1znxP8Q3/AIQ+FXirxfpBC3mkaLqF9blhkCW2tZJY yR3AZRxWvYYCr7mtTVdA03xPo974b1mPzbLUreW0uEzjfDOhjkXP+0rEV/mpwfir1ISntdX+9H6Z msFBPlP8s3/g3k8ML+0V/wAFqfhz4l+Jkzapew3WreKJ5Lo+Y0+oWtpPdRysWySwuMSZOeRX+rZC 0wO1ePfn8/8ACv8ALxv/ANmX47/8G8f/AAVw8F/HT4j6Ne6h8LtI8QO1h4htoWktdQ0K93288ZlU bUvI7aZt8DbW3LlQVKmv9Mb4b/HT4LfF34b2Xxm+GPivS9c8KahALuHVrW6ie0MJG4l5chY9oPzB 9pXoQCK/tfieTxGKo4nD603HS3Q/Oklyu54le/sP/CrVv2rvFP7X91LLD4m8V+B4vAlw8IMZjtEu JZjOsqESCVhIiZBBURKQcnj8Fv8Agnx8DP8AgmT/AMEiPhJ/wi/7eHjPwdqX7QPii9u5NbbVpYtf 1sRPO0dnZQwRrdXCqbdUkdVVTJI7bt2FA5n9sD/grx8bf2hP22PHX7N//BL2TU/GWleFPhX4psZt c0CKS705fFTxJd28sc8amJpLaK1a3t5MkNcTsqFuM/lF/wAGg0vwB/4ap+L/AIy+Ol3Zn4qWunWp 0STW5EF4sck039qSwNcHebjIiWZgRIqE9mav0PJaM4U1zM8XE0LqUm9Dwj4nfHr4efsQf8HF/hvx 9+wUl74Z8DeONX8Px6lov2C70a0uLfXDHbahELC6it2EJkYzw/uwiyfNGQFAHS/8HZfgvQ/hH+3Z 4G8UeEGu4ofFehf2nqtgLqY2091a3jxGZYmYojyxhVfYoUlQcZznhP8Agt58X/D3j7/gv/4D+NqM YPBSal4Th0/XZWC2WoWul3yRXl7bTE7ZLWO4SeLzgdjGJmUlSCev/wCDvr4leCPFH7dfw+8J+G9T t9RvPD/hINfLbyLIIWvLuWaFWKkgM0YEgH9xlPRgT9ZSm1Rmr9UYKknXpzt0Z+z37Fv/AARp+Ieq /tfaT/wUv/bE8bQeN9e8X+Hru5vPDz20scelXOrwLFb2dtP5jb7e0sZZIOFjZXwV6E1/Nz+xp8Iv EXiP/gvb4h/ZP8O69qkPht/Evibw/qDm8me6fw/ZvPJPaJcM5lT7RDbrbvIrB9jtg81/oQ/Ab4me GPH/AME/B/xD8M30F3o+p6LYXcF2jq8Rhe3RtxcEgbRncM/KQQcYNfwQ/wDBMj46fC2f/g5gvvil PqtsmgeKfGni6HTr15FEEzagLxbT5ydv79iqoc8s64zkV9FnGHpUo0owW7PnMkxFWtOtKp0VvQ+u f+Dnf9iH9nb9kDw58G/2kf2W/C9l8Otau9SvNLuh4fT7CrtaxRXNrcARY2zxHcPMXDEEbiSAa+zv +CsPxN1r9pf/AINu/hn+1f8AEx5JfHrWXh2f+1YJZYJTLdyfZrxm8tlVhchA0isCu7kAYGIv+Dyb WtDi/Zz+Cfhh7qAalL4j1O6FrvXzjAlpHGZdmd2wMwUnGMnGc15J+3B8Q/hzJ/waVfCPSo9aspb3 UIfD9hbwJNG0slzZ3cr3MQQHduhVGMg6pxnGRnyMTKHtaselj3MPRlKjSb6M+Mv2ZP8Agn1dftZ/ 8G8t78e/gwt5ZfFj4d+JNe1K1udOmlin1LS4TDJd2EvlsPMKoXmgyCwkUqDhyK/X3/g0C/as+Dvx G+CPjv8AZp1q0hj+KGi3p1e51CZzJeazpFwQkbPLKzMwsZsxlAQqpIjYyXJ9y/4NL/EvhbW/+CXk nhK1u7e5vtM8Waut7bB0aSETpbvH5kechXTJUsMNz15r8Kv2hf8Agm1+1P8AsO/8F/dB+Ef7B99d eFdP+MT3d14e1W2QtFYaLqqSRa3GwOVI09GldQeUAgbhtuOadVRUJQ7JM2dHndSFT1R/TR+xx/wS y/Zu+Ov7ZXx2/br0+3e28I6pq954b8AadZ3E0dhbTWlt9h1fXLWFH8tZJb8TpbOgCqI3lQZkUjwv /gnj8F/+CW//AASG+Cdv8Pf27PGPgzVP2hvFFzcTeJV1KSHxDrhMkzi2sYoolup1jEAQtGFHmSMx bORj9a/2vfBHxH/Zx/4JeeOfhb+wzbXFr4h8IeBrjTvCsNp892jWtt5YeHGS9z5Yd1IyzzYPJNfx 3f8ABo1efAS3+PHxm8dfF68s/wDhbEFpZ/2RJrMifa1tZJJzqc0LTnf53mCETuDvVcZO1mpvDSdS MObcx9slRnN7I8N179oT4f8A7En/AAckaV4s/YVS98M/Djxt4g0S21HRfsN3pFtPaa4kMd9ENPu4 oWWISu09vmIKrgNHhQAN/wD4O2LqO8/4KefDGeE5U+D9Nw3r/wATK65rw/8A4K1fFXSvGf8AwcBe EvjjfSG38JXGt+FTYa1MQtpfWem3EVpPe20pwr2wnhmQSj5G8sspKkMek/4OrfiZ8PvEH/BT7wlp nhjU7fUG8KeFNLt9SNtIsqwzPeXFz5TFScOIZEcr1AYetN0+SjUhLdNGtN89anNdYs/0xktxNp0D H/nkn/oIrzXxJYjBIrovh38QvCHxH+HWi+PfA1/BqmjazYwXlld28iyxTQzRq6MjoSpBUjoTg5Ha q2vyxum7AzXpSpuyPm29ZX7n/9H+yCwjZQA9dGlwEFZKgp94Ypsk+CADX+f/AAlw5JRVkfaZtmMX Ju4zxX4W8JePfDtx4P8AHWl2et6TdqVmsr+CO5t5FPGHilVkYY45H0r4lt/+CWn/AATSs7yS8t/g X4LhaZ/MkVNLiWJ2PcxAeUf++cV9pS38inqcd+axrvWZQcZyc1/S/CeVVUlG7t26H53jcwV3Y0PA 3hX4d/CLw1H4S+Fuhab4a0q3GIrPSrWKyt0A4GIoFRP0r5k+IX7EP7DPxa8cN8TfiL8HvB+teIHk 819SutItWuZH/vySCMGRj3L5z3zX0TB9ovT83GP61ftvD91NOQX+Vu31r9zynAwhH3nqeBUq1ZbH j/jr4A/s7fFB9Pi+Ifw/8N+IzpNsLKwGp6RZ3f2a2XpDB50TCOIdkXCg9q87u/2Iv2QtRuJby6+D /guSabAeSTQdPZjhdo+Ywk4C4AGfugDp0+4NK8OwWqjaNzeprdOkqsZJGPwr6eFSmmrRMFRl/Mz5 P8OfAb4P+Ffh/cfCvw34U0nT/DNyksc2kW9nDFYOk+fNU2yoItr5yw24J68cVwmnfsAfsTzrCf8A hTngmMQMrxbNB09SpXoQRACCOoOcivs6fRpF+eNDtPoK0tMtZSQHPTr/AIV3VZxcSY0JKVo6fhc8 N8afsnfsz/FPX08XfFP4d+GfE+qpAtsLzV9Js76cQpnbGJLiKRgi5OFzgZzWHb/sKfsW2kAitfhD 4KREZnRf7B08qrMMMQphwCe5GM4FfW8duVUA81N5I6VwNK+x1Rk7bs+dfA/7PHwM+E2pXWs/CfwR oHhi9vYxDPcaRptrYyyxq24JI9vHGXUHBAbOMfltap4S8O6h4k0/xpqmlWs+t6NFPb2GoSRK1zbR Xez7QkMpG9FmESCQKRu2rnpXtMkAJwOPpWTc2CMd3QjuahqHVFxlLuecz3F2UBbI29P8a+J/G3/B Pn9iv4neNpfil8QPhN4R1fxCZPON/c6TbPcSSf35HKZkJ7ls575r9CbjTwwII7H8vX6V+cX7Q/8A wUo/Yl/ZiupfD/xA8eWl5rgO1NF0QHU9QZ+yeTbbgjE8ASMvPr0ro+vQow5qjS9TqyzhTMMzqeyw VOc2/wCVNnR+PP2bvgJ8T7yzl+IvgHw7rj6ZbrZ2j6jpVpdGC3T7sMXmxN5ca9kTCg545rQ0f9lb 9kPSI2i1T4UeDGEhy0h0DTmLE8fMTb88V+K3x9/4LBfHq/tWuvhx4a0f4P6DMCY9c+IFyG1GWM/x 2+i226Yt3AKuOgJr4a/Z5/4LLaB8LP2gba4+LPjnxb8TdL8RTw6frWp6l5Wm6RpsDyDN1p+lRq7g xHlmZo2aPIKk4FcFXjrBTqKile/VLQ/WMF9GDiNYGpi38UU2oq7b8m17qfqz+y/wN4d8A/Dnwrbe D/hxpNhoWi22429lplvFa2sW9i7bIYVWNcsSThRkknqTmHWtTR8hGrmINGn06C21DQbpbvTbhEmj dCHSRHUMrow4KMCCCM5HTis66aYyvHc/Kp6GvpVCl9jY/nmdOtBuNRWa39T/0v7QmglaPBFYt1p8 8Q81csK7MxleSRULqrowbtX8/ZHkDptJIWNxClfU8vuZCpIbIrnrkNLIEjOSf84r0DWtNu7lN8aK doPIrk7K1ng3x3CbXboa/dciy2EEmfC4hSda3Q6vQpI1gUXIweleh2FvEQGA96890wSMwQr+Neja XDMTtwWYnoK+qhhrO6OxTeyOhhgUpkcV+P8A/wAFqv8AgpRd/wDBNb9l2Hxh4NiiuPGfiieSx0cT oHih8pA0tyyNwxjLoEVhtLOCcqCD+xEEdwhwY2B6dK/lz/4Okv2PPin+0D+zL4U+LHw5sZtSi8D3 F0upW8KlmjhuxE6TlR/yzVoikh/hDIxwATWOZ1JU6MvZvU/R/CnKqGLz2jRxcbrWyezkk+VP1dl5 n8qfhb/gqT/wUWu/G8Hxv1r4p67cXzy/aDafbZltmQnPlmJWEQGOANm0DjAHFf2E/wDBNP8A4Lqf Dn9ouzsvAn7QbwaPrbxxrHqYURRsWwALuIYEeSf9fH+6/vrD3/gK8NTazJosOk3FhcQ3kCeWxlQq gx1YtwMd69M0V9U8Oz2s+gTyQXFmFMU0TFHVl6MGGCM98e/avgqOa1qEnKMm/I/0jznwZyjiDLFR xFLlairSSSadlba3ndeh/rqJcJLAk8JV0kUMrKQQQeQQRkEEcggkelSRsWwByWOAPev89L9nT/gs 1+0z8DfhjceEtb8U69bz2MCrpS2sFld2UrA/dmhv428kHu1swX/pnkk1498X/wDgtv8A8FE/jNp0 2g6r8SL7QdLuFKSQ6RHDbTup6gzQRROue5UqP6/T0+L6XL70Xc/lGf0P84eKlD6xBQvo3zXavva3 4fj1P77P2jP20/2VP2UtObUf2gPHeleHGC7ltZZxJeyY/uWkW+dvqEx2zX4Q/HL/AIOLdIvra5sv 2Nfh7c65DHuX/hIfFUg0zS07blTeJHHfBdCf7p6V/FzffEO8n1KXXDH9t1CZt8t/qbG8uGb+9+9y mfQ7Wb3Fc7quu+KfGt8kmp3Nzqk5wsaktJj0VFGQB6BRXk1+Ja9V2prlX3n7Hwt9GDIMucamPk60 l1k3GPyitfvbP1+/aS/4Ke/G/wCPwnh/aD+Kera9Zy5B8N+Cx/Y+kYyfkmuioklXnBPlyZH8VfAs 37V/jLw7by6b8FNNsPAdvKCGn0uMvqMgPUyajOZLgk/9M2jX2rybS/gp8adcI/sXwdrt5u4Bh026 cfmIyK66H9lT9py4iE8Pw88RshJwf7Muu3/bOvna1OpUfNUuz9twGEyTAw9jTlTjHpFOKS+W33ni uq6xq2vajLq+u3U17dzktJPcO0sjk9SzuSxJ+tZxO7rzX0mP2Nf2tGgFyPhr4k8sjcD/AGbcdPX7 mayZf2Uv2noIzLN8O/EaqoySdMuf/jdWqU+XRWR69PiDLV7sK0Pvif2Yf8G8X7cL/tB/s5Xv7KXx Eu/P8UfDSNDpzzEmW60WZisQ5OWNrJ+5PJIRo6/dDxLpaKny/pX+c9+wh8Q/j9+wR+1t4Q/aG1Dw lr9npel3Qt9ajfT7qNJdKuv3d0rMYwvEZ8xQT95Qe1f6Nmr6rpuu6dBrGjzrPZ3cSTwTKcrJFIoZ HBHGGUgjHHPFfpnC+NdWjyS3R/mr9JTgzC5dnX1zBtOlW97R3Sl9paee3zP/0/7Qmu2GAx5qVbxD lW71x8t1tOQaoy6qUGM8Cu7C8Jr7KPzmtnivud20+5TnjFZd2sUqbhjIxxXGDXZMMGOADxWbceKY 4Y2Yt0r6ilw5Uilyo8553Tvqz03TbmJmGw7ccV+PH/BejSf2ubn9iGTxf+ybrepaV/wjuoLf+JYt IllgvZ9KEbqzRvF+82QSFZZkUjKDceI8H9QfDfiK21GcknYR2z1r2KzaC4haN1WRHBVlcZDAjBBH cEcEVGZ5TNQdOWl0fbcHcSwwWOpY6MVNRabi9U0t0z/Kq0v9tv8Aa504iS1+JXiVu/7zVLqT253S nP510X/DfX7Xb5+0eONRuNw2kzytNkEYwfMLAjHY8V/T/wD8FTv+DdyPx5qWp/H79gGCCy1G5L3O oeDZHWG3mcks76ZIxCQs2ebdyseeUZfun+Tj4qfstftH/A3XIvDfxs8Ea14Uu55HijTU7OW381kx u8tnUK+Mg5UnrX5Xj8DWoStU27n+ofh9x1kme0Y1Mu5VN/YsuZPr02Xcp2niPV/HN3LqGpJELiZ+ fIiSFO3REAUE98Dk8nkk19AfDP4Wya5rUCXEJaCLEkpIyAo/xNd7+zj+yf8AEPxpeWdnpemPI9wy qu4qAM9WbJzgDkmv1r8Y/Afw78APBMPhtFSfVJk82aQgZJ7sR2HZR+NfHY/GqGkNz9+y7OpVK1LC 1HeX4/M/K34n6JpT2J0u7iUxkYAxjaB/d9MV+pP/AATw/wCCAGpfHLwpZ/HP9rLUrzQ/DGpj7RpO jWAEV/fWzcpcTyyKwt4pAfkQK0jDDfKCM/mfrstrrfxD0zSrrEkFxf28Lg9CkkyqR+INf6Yvjrwt ZaV4V0+LS4xFFp8aWqhRgLEqhUAHTC44r3+G8L7a8qm2h+XfTJ8SMTkeDweCy5KNWqpScrapRtov W+/9L8TtI/4Jv/8ABNj9mbw7J4jl+Hvhuws9PUPNqevEXWwD+KSe/d1XOPYZ6CvnjxJ/wU3/AOCZ fwi83SPB2t6fI0OVMPh7SZDGT/dDxQxxY/4Fj3r8zf8Agt/r3xn+PH7eXhr9kXwCLrUoksNOXS9H gfalxqOos5aV1ztZgoUbn4RFJ4GTX0F8Ef8Ag2I+IGsWltqX7QnxLtNH3qHksdCtWupFzztNxO0S ZHIyImHcE1/S2UcBZJhsDSxucVnFzV1GKV7f16H+J3F3jVxTmGZVcFlkXUVOVnKcpNX7WurD/HH/ AAXY/Zx0/wAyHwV4V8R6m33VaUW9mh9+ZJGx+FfKGq/8FsPiz431b+yfhD8Nbea6kIWOOW4uL6Zi Thf3VtHGeTxgE1/Qz8Hv+CBn/BOX4VtDc+IfDt942vIsHzdevZJEz3PkQeTDjPQFWPYk1+qXw1+C Pwc+DOmrpHwj8LaV4ZtkG1Y9Ms4bQenJiVST6nPPetq+YcL4Z2wmElU85u35Hi0qHGOL1xONVJdo q/56/ifyIeBI/wDgvP8AtJ+Vc+A/AMfg/T5+RdahZwacFB7n+0HaU+37o+2a+9fhX/wSX/4KbeKp Y9S/aH/aQbQI2wZLTw3b+fL1yVErpaxr9djAehr+lOENk7jmo5ZfTpXi4vi6T93C0KdNeUU398rn u4Tg5358ViqtR+c2l90bH56fCb9gP4f/AAbt1n8U+MfFfj28Cnc/iDUBJDnpkW8EcMf5gjPvXs3i Q2thElnaokUMa7ERQAqoowFUdgBwB2Fe2eILvyyzZx+OK/F39sX9p3/hUR0jVvFMyWOpeHvFcNtO Ap8q40u8hl/eBcg8wMzDGf3sDAdK8ajOSvVqP8v0R9DOCjBUobLbVv8AM//U/r4vrlYvmj5H6Vxr 6g0bnd/F+VWdY1eC2izK4jBHAzz/AFrgH12K4Yi2ffgc5r+g8tybS9j+Y81zmMJWbOguNeWMsDj0 HFcPquvO6FkA5zUU9427ce3JzXaeCNG0i7R7q/CSSOTtRj0H0r2q2Gp4aHtaiv5Hk4GtVxlX2NJ/ M57wLo8uraj/AGp57oIG6J0J96+udEBjj+c5zXnGiaPZac7RWa7Edt2PSr3xF+J/w/8Agd8ONW+K 3xR1KHSPD2g27XV7eTH5Y40HQD+J2OAqrlmYhQCTivzrPscqknLZH7Bw1k1VcuHppznLRJdX0X3n M/tRftR/Cr9kD4Mar8dPjDe/ZtK0xNsUKcz3dy/+ptrdT96WVuAOgGWJABNfw5+M/ip8dP8Agpr+ 0vJ8aviirtHLILXRtJhLNb6fabv3dtADwW7yPjMjkt6Bcf8AbW/bU+J3/BUX9oyLUWSfTfAmhzPD 4f0cnAiiPBuJ1HytczADeT91cIvy5Lf0r/8ABNf9hfQ/gV8PofjH8SLZLe9MHnW0UyjMEWM+awP8 bfwgjgV/O/GfFDqXpQ2R/pl4aeH+E4Dyj+1s0injKiso/wAt9kuz7v5bEfwZ/Zg8Ofst/CFvFXiu FDrE0Q+TjIYj5YV/H7xr8Yv2zfiDJbXF5LqMga/uiTL/ALAPRB6YHJr9s/2n/jSt1pF74zu/3dlD uh0yBv4iPvSuO4HU+vTpX8pP7RfxFn8XeKbhRKXDO24nuSev41+dYGDqyc2f054DZLi8yxjzDG6y bu+y8l6dbHz3Hrws/Fum63McJBf28xPUbY5VY/oK/wBVS78nxP4MFxEcreWqzIR/tKHXFf5OviJD JYtEOCwIr/UI/YZ+JcPxo/Y1+GPxMhlWY6x4Z02WUg5/fC3WOYZ/2ZVYH6V+ncMSSjNI/K/2guWN Ty7FxWi54/8ApLX5H8zWtaXHe/8AByv4NFypTy9PguEyODs0mfpn1OeRX9brgYr+Yrxl4Y/s/wD4 OW/BjyIZFfwtJMueQnk2N6mRjpjHev6a3lyeuK/feL6iqUcFbpRj+bP8buDKThWx9+taX5RFcc5F RjnpUEkwz83Ir4pf9t/4aaT8XJ/g14/hk0HV01COwhS5IxIJdwjnVhwYmbytrDBxJz9018JjczoY fl9vNRvorn3tOk56RPt9ZscLVS6n8tCT+VYOmeJNI1bULvSrK4VrqxkMc8R4dGGDyp5wQQQehFXd QJZQ1bcyeqJleO580ftJ/GK1+B3geT4k6/ZSXGhWMijVJ4Bvks7Zvl+0iMcyKjld4ByFJbtiv5Wf +CrutHx/4fk8YatqVnJqNvCGhubYq9tqugytvs7+Bg5y1pdsqvtwwikcEfIxr+sf4u6/oGieDr68 8UG2Ni8TROl4ypBIZRsWKRn+VVkJ2kt8vODX8WH7Y3g7w78KoNT8E6PJd2/wuu72ZtI89M33grWr hMS6fcrk5066DHYMtFJGwaJiy5O2LqOyi9UzhqaI/9X+jyS7u7ycLLKZGPauog0m5SPzHIVj0xX8 +tn/AMFhfihajfb/AA80nePW9n/D+GtRP+Cy/wAZJTt/4V9pWfe8nH81r+4HlGMXuxh+J/CHt6Ul 78tT98AGJIm6jj610XhKR4tUUzyeWgP3j/IV/PmP+Cx/xd3fN8PdKYn/AKfLj/4mq91/wWG+LyTj /i3ulDB6C9nxj67a83HZFWqQcJQ09T0MoxSo11OLv5H9Reo6/pHh7R7nxNrFxFaWFpC1xcXEzLHH DFGNzyOxwFVVBJOQAOT6V/Dn/wAFX/8Agpt4i/bz+JI+D/wlnltfhfoN1m1QFkfVblCR9tnXg7Ac /Z4z90HcRvOBS/b4/wCCwnxu/a8+Hq/s+aTplp4W8OtKDqg06WWR9Q8sgpDI74xCrDcVA+dgM8DB of8ABKn9gPVf2p/iWniPxLC8HhHRpEe/uDx5zDkW0Z7s38RH3V56mv4x4+4jSnLC03otG+7/AOB+ Z/tf9GXwUoZNly4x4jjyy5eaEX9lPZ/4pdF0P0//AOCMv/BOuLXIbX46/E2z26PavusYJVwLqVT9 8g4/dof++j9K/cb49/EuPxbqEnw/0O4EOj6YPN1G4ThTs42DHp0Hq3sK6n4h+LbD4VeC7H4V/DOB Le9uI0tbeCADFvCBtGAOhx0/E1+T37Vfxt0T4XeEZvBukXKvKoLXkyn/AFs4GCAe6p0X8TX4DicR KtOyPrMN9d4rzlY2rHRu0I/ypdX+nmfCH7e/7RMV5LLoulN5cEI8qGMdFQdB9T1J9a/DbULyXULx 7qc5Z2JJr1D4vfEC98beI57iSQupYnnpXkde7hKKhTSP9J/D7hKllWXwoxWvUw9aGYvwr+9H/g3P +MC/Eb/gnHpvhC6m8y68E6zqGkMpPzCFnF3Dx2G2faP901/Bpq6BrfJ/Kv6dP+DWv40f2Z8SPit+ zxeyYGp2Vl4gtEJ6vauba4xz1KyxHjspr6nIKvLU5e5/Mf02+HHjOFqmKirujKMvlpF/n+B+lXxr 8Fiz/wCDg74XeMVykd18PtWfgZ3PCLmNsntxKtftmbkZ5b9a/A3/AILK/tF+J/2Kf2uPg9+1B4O0 S1169Oha/orWt1I8UZS4e1k3Foxuyu04Hua/Ppv+Diz494P/ABbDQf8AwNu/8K/puhwxjsywtCvh 4Xio23S2b7n+B087wuW47FUa7s5TcvvjE/qN+NfxevPg74dXxp/Yl7runoxW4XTozLPACpImKKDu iByGwMjjr0r8Nv29/HnwT/bK+HLfEP4N6hFZ/E/wfE0raPO4iuL+wUFpoYGbaJpEALxqNr8Mu0Ng D4k1X/g4M/aE8WW8eg2ngbQ9GFy4SS6S6uHZYzwy/OCBu7nqO2K+YPiB4m0z42al/wAJfDdRW9+5 DpDPISqleQIpUcgHOcEJGfXJFfgXjTlmPyunCOLhzUpbppO3mmpXufY5Bn+DxqtQlqj6I8H/APBQ L4na5q3gr4s2l41xqI8rRtUaUkb7m1USWDSc4JnCIjE/xb+CFr9y/hZ+3nYaj40n8H+JZjdWU7wv p08ZU7rfUNjWTOSwYDZInmHkhnwfunb/ACX6t4H1TwhouofYYJzp2obDcrK3mNbTRyB0uo5Iiykx tn72CUds+o3bb9ovx14P8Uabqt/bhrqxs5tPuIWbCmGUtt2gHrE8u+I9v3Y6LivyfhPjPEUqtqc+ bm6N7M+orUVbVH9kXhL43eAv2iPAIGnEwpq1rcpJDLskCeXKbaWMkqUZlcjKkHqK/lv/AG/Phj8S f2b/AIiXthrdvHr3gLVbb7HbXJUkxwscnT7uIs3mWyvgxjcDCcmFkBCHF8FftbeLvC41bT9EijKa xcPL5bM6iF7q4t/PKBSMlXijdc/3TyK8G+N/7WPxW+JTXUGviO6053yLRpJHkQjKKI5WycDAPzK2 GJUnHT9kyLipZhQ1haaf5b/ifL4uSjKyP//W+WofBUCMBjec9CDgenbpXY2/gPR7iHFwRkjcoC85 H9K7TSFjfEZQHbgDg8V6npaQghXiA29CRX+imIdmf5v4ZN7M8MsPhnayWpM25RgYyvbPHI5r4M/a l+J2m6Bey/DLwROJrhf3d/cJgeWe8KkdWP8AER0Hy9zj6z/a7/actfhXpLeBPA8ijxNeR/PInIs4 WyNx6/vWH3AeV646V+XHwh+FvjH4veObDwf4UtnvdU1OYRxL1OWOWdieigZZ2PpX8v8AjL4orDwl leXy95/FJdPJefmf6rfQY+iW8wr0+L+JIfuYe9SjJaSttUl/dja6XU9p/Y5/ZS8bftSfFiy+HvhZ DHEcS314VylpbA/NI3bJ6Iv8R46Zr+3jwbbfCX9ij4CWfhjwhbpbWenxiC0hyPNurlh8zuerMx+Z j2FfHP7KHwQ+Gv7GPwabSkmiWdYxdazqbDb5sijJwTyI0xtReMfUmvnPWvj3H8X/ABHqHxx8aqU8 HeG3+z6dZMdv2q4IzFAo4yXx5kxH3Y+Opr+JsbWc5H+iXFuMqcS4r6photYWk7L+/LovNvp5H1X8 Sfj3d+BfCcvjPxBcD/hJNejaSHJ5trVsjzMZ+UuPljHZMnuK/nY/aY+OeoeLtVms4piy5I654ru/ 2kP2kte8YateahqNyJLm8cs5UAL6BV9EUcKOygCvzzvb651C5a7nYszHk/5FLB4FR99n9IeEPhpR y+H1uvG0n+Hl8iIzByWc8mk8xPWo8se9G5vX/P5V6Ps2f0Eq0bWK9+N8GRyOa+8P+CN/x0X9nz/g pf8ADjxBeTeTp+v3Uvh29PQeXqieTGT2wtx5TfhXwpKPMjKtXnk2tal4Q8Q2Pi7RJGhvdJuYb2B1 +8ktu6yIy+4ZQRXrZV7tWLfc/HfGjLKWYZLiMFNXU4OP3qy/HU/ul/4OCfCFj4n+Hfw912Uqj6bq d1CoPUi4hBP/AKLr+WmbwRaN8rkcdOO9f0y/8FWPifo3xn/Zq+E/xBsGDW/iVE1WMZ/5+LKObA/3 TIVNfgPeWVsRgr0r+8/DCjL+x6fz/M/5U/Fqu6Wd1aVrNWTPBv8AhCLNX+UqM+navW7FvDdhp0Gn atp0F7GOSIZJVdSOMkSs0ZPpgfiK0YrC3I2vyPbg11Ok3V1o0Eh0URJJJxumiEwU9vlbg1zeKXCS zHLZUZU+aS2imk383oeFwhnrw2KvzpJ97v8AI8JubvSrDUpL3QJNc03c+THCiuDjp/qpAm0nruVm xXRa9pVh8Qbe11XTXMWprALeWKRPLedQAFbAABkXgggDcEGeRz6lfaz8RriXY8+kzPtKnOkWueRk /dUNn3zmuUt9J8W3TALpmk30iMXGI54hnoQQkuAehxsx75r/ADv4u4fwmUVI4qrGVJx7ypyX4O/3 n9dcB4LM+IqzweXwVSdm7LmWi662PEtMubt/EcMURLxzlXCZwVEg2uAf9l88eorlvGWu6pb20bab HbXVtdwStNFcBs+ZGxXJ2gEMSBg7h7g19GeJ7GC7a3i8YRW2hauvywOu8JKWcsVlaTBPzcq+SRk7 sjkcLp/wz12/8XQPrFuYItHuLh5QflzE25jnqHUNypGQeteZlHFFLDt1pP3ZN7PT79j6HB+HeZYz MVl1Ok1Ujumrcq6t+R//1+d0OKJij4IT0xk/5+teb/tGftDab8CfCC2+n+Xc6/qKkWVuedg6edKO yqT8o6s3sDXC+N/jzonwe8Jv4g1XE924K2ttnDTy4788KvVzgY6DmvyN8R+K/EvxJ8VXPizxVcNc 3l65Zyeg9FUdlUcKB0H1r+r/ABM48+o0HRwrvUkvuPy/6Jn0dv8AWTMY5lmqawsHous5JrRf3e7J rSDxH448SG/vml1DUdQn3Mxy0ks0h/mT2/kK/py/YR/Zj0T9nHwgvibxJHHL4q1aMec5GfssRAIh Q9ierkdTxnFfAn7DP7Plj4Qig+LXjiFWv3XOn28o/wBUrdJmH94/w+lfR37WX7Ud34I8M/8ACAeC 5C2v6yoTMeS8EUny7gBzvcnCDrnmv4OzuvUrV3TWr6s/2zqVpYmMMhyy0Y6KTWyS6f4V+Z237Qfx 21b9oT4lw/s6/Da8SHSbJml1a+LbYVEA3TSSMOPJt1BY/wB58D6/EP7QH7QOi6vJbeDPh+Xg8M6A ht9OjPDzEn97dSgf8tZ2+Zv7q7VHA58u8a+JD8DvAEnwX0WUP4j1kJN4nulOWiUYeLTVb0Q4kuP7 0mF5C18pT3k1y26Vs+1cMMua3P3Pg/hXC0Yw5P4cPhvu31k/N9OyNLU9VudTuDPc5bJzzWX5g6io t3v+tM8xf8//AKq7IYTQ/V45ioq0diYyMaTe1RfK3JpCEHvVfVC1mLZIT3Nef+JEV1IPv+oxXdFu w6VxmuIWBzXq5bhPfR+e8e49/VJNn9C1j8XW+Jv/AATO+A8F3N51x4fOq6PJk5x9gdYoxn1EJjFf LU95jcR0Hr/n+leP/ss+NLnUf2b4vh9uJ/sbX9QulXPCpeW9pjj1Lo/4fSvTZ2JGCQ+Mk8E/ljvX 97+HceXJ6Pof8un0ksH7DjbMKSW0/wA9f1OP1zxh9i3Pb3SRSRj+MErgc/OvXHuMGuK0X9oG2W4O n+Ioo1kTrNAHls5FPq6AyRfVgR6+3pCx6bq212lVxgkHcSABwRwe3evM/HHhXSLNBdrarJLG2CUa WOXJ52BwWO8j5kXBEmCoG6vgPECFTDuVWjiUk/svZ/8ABMOC50qsVRq0HePVL+tD1XT/ABp8P/EN v/ad5p4mjZiZBcXUy4XGAyBJjHLHu4LKSRjBAPT1rw78SdA+GGhX/ifw/odok+nRfa7e1UkQXO0q SSxJY/K2CeeCOa/P670XUPD3iy0l8NTpCt8IpIntpvODO/CMzSIikSAELkEF12fKWr2/UfEfhbRv CUsE96s2pzrLGw8llRmkIDLgKFQY3cjjJPFfxHxvkGBxWGrUswS115rtyb7JXt8z/TP6GnhpjM3z 9ZnQm40aOkkr295bbdtWfst448Q/s7/G79m8fHb4YlrOYW87LZSEC4s7yFC81qcDO3g7WzgqQw9/ zJ/Zx+Pvw5gh8P8Aw++IUc97qt8bz7beysI7eO3gTzLfzDjLGXkHaRtCKOc18feBPidrugwXvgTQ pS1nrjBigZgzSxxyIm1gcDKsyMCDkY9BXz/aa4bu3ntrB8XE5igVyMhE2bmb8Mk++BX8vcGeDccP hq+X16spU5S5oXesV2vuf6MYrgPL8JSr4WrUvNvSenMo9r7tH//Q/m28ZfETX/iJ4ik13XZOT8sU QOVijHIRB6evcnk19O/s4eB9O1DVI/Fnihf9CtmDRRN0ldehP+yOvv0r4y8IWX9qXokujtgUguR1 PsK+ttN8fW+k2KxxN5cMK4AHRQPSv0HiulUqya3bP3Lgfi6nluEjh8IlFWskuh+nPin9oHT/AAR4 ak1gsHkHyQRDq744A9vX0FfIfhvxleeH/tPx78XP9p1++kddFjflRMAQ12VP8EGcRdi49Aa+RLjx u/jPXvtusysun2Q3MAeQgPQf7T9PxqPXPiLd+JtU+3XY8tY1EUEK/ciiXhUX6D8zk96+HXCTte2p /R/BfH+Hofu+a0pfE/Lt/wAE9CuNTuL+5kvL2VpZpWLySOcs7McksTnJJzz3qET5OM1wEGuK/Oa0 o9VJ6GuWrw+4aW0P6KyzxPpTj7svT0OwEoHXmlWXJwf5Vyy6pnvVtdRUck1m8jbWiPoI+ItJvVnQ 71pPMH+f/wBVY634PToanN0D1NcNXKpRdmfRYPjmnNbmgzgLmuT1dwynNas16qLzXFatqA5Arvy3 LmpHxHG3FtOVGUbn23+yJJMnhbXzZTRrO11FtSRgA21D16kfUA16HqXjfX9J1KS3MSs8uf8AQb1l i3nuLe6/1Thv7r7W9OeK/O7wz4q8OadYSWupwSfaXlLR3EOC6LgDGN6HA5PUj2q4nj/xJK72Vvqc 17EzAJFNG0jyAnAAUMf/AEL2r9OfGeMoYenhaTtGKaP8NvF7h2hi+K8bi56uUuvkkv0Po/xB4z08 arNrPhEz22sR83OmXuY5sqMY3KR5hx9yRSJR0xItfWv7Ovwy8U/HjUrTw1Z3Hz6lbD9zfSDbImAx i3EbQwPTAUAjI2mvzN8Qi4vLGM67aLZW8YDRtczJG4wf4V/eOq5zhV28YOO9e9/s4/tRan8E5jbw 2k2q6Up3gSDe0ZJOWQkhih54xnPcV+Y4/HYqcKsKMrzkrRbV7PzWl/vP3P6OPGmUZBiq1LM6UZRq x5VJxTUXe92tdD9OvGP7EesfDrVYNX17QrrZp8rS3Acgm1kkOdp+YB1dsSKOSpAfAPI+AP2odL8R +Gdcl8QtoiWWmXD7Uu7aQTQTt2Mm0/JKwGSAMD1J6/oh8U/+Cl9v8Q/g5o+ieGbC6muPs3lyT3Mp khWYMMSLlWcMVBBQFNuTg8jH46/FHxl4q8dS3GqarfSSy3RLly2QCfQHgfgP/r/yvkdDiHGYj6xn cIwkm1yxvy72TXa+5/p14VUqODymrjMBShTjUV/cXx9mtdjnvgN8Ovi5+0b8Sm8FfCWJGkgia7u7 2eTZBYRIcebMwBb5j8qooLM3Qda6T4i/s+fET4LfE1/BWoXcWtW2r2jSwXOnKyuShC3EQRxuQjjD EYKnIIrpv2M/j2v7PFz4t8Ma1HNcXPif7O0d1aRDEf2ZZMpMcqQG35Uj5Qck14Z8bfif4p+IuoX3 i90uLW0SYWcCwysglgclyZGGN2SvPPYDpX6Nwfw9nOJz10+RLDQWl1dtvq/Tp5H8k8f+LueUM0lG WlKLtr1du5//2QAA/+0AOFBob3Rvc2hvcCAzLjAAOEJJTQQEAAAAAAAAOEJJTQQlAAAAAAAQ1B2M 2Y8AsgTpgAmY7PhCfv/AABEIAPoA+gMBIgACEQEDEQH/xAAfAAABBQEBAQEBAQAAAAAAAAAAAQID BAUGBwgJCgv/xAC1EAACAQMDAgQDBQUEBAAAAX0BAgMABBEFEiExQQYTUWEHInEUMoGRoQgjQrHB FVLR8CQzYnKCCQoWFxgZGiUmJygpKjQ1Njc4OTpDREVGR0hJSlNUVVZXWFlaY2RlZmdoaWpzdHV2 d3h5eoOEhYaHiImKkpOUlZaXmJmaoqOkpaanqKmqsrO0tba3uLm6wsPExcbHyMnK0tPU1dbX2Nna 4eLj5OXm5+jp6vHy8/T19vf4+fr/xAAfAQADAQEBAQEBAQEBAAAAAAAAAQIDBAUGBwgJCgv/xAC1 EQACAQIEBAMEBwUEBAABAncAAQIDEQQFITEGEkFRB2FxEyIygQgUQpGhscEJIzNS8BVictEKFiQ0 4SXxFxgZGiYnKCkqNTY3ODk6Q0RFRkdISUpTVFVWV1hZWmNkZWZnaGlqc3R1dnd4eXqCg4SFhoeI iYqSk5SVlpeYmZqio6Slpqeoqaqys7S1tre4ubrCw8TFxsfIycrS09TV1tfY2dri4+Tl5ufo6ery 8/T19vf4+fr/2wBDAAICAgICAgMCAgMFAwMDBQYFBQUFBggGBgYGBggKCAgICAgICgoKCgoKCgoM DAwMDAwODg4ODg8PDw8PDw8PDw//2wBDAQICAgQEBAcEBAcQCwkLEBAQEBAQEBAQEBAQEBAQEBAQ EBAQEBAQEBAQEBAQEBAQEBAQEBAQEBAQEBAQEBAQEBD/3QAEABD/2gAMAwEAAhEDEQA/AP2JWKrX le9OVamVa/nqhXPcnAZGtWVWhVqZelfQYSuck6Y9aftpKatfVYGZ51emTL96ptu6oaerV9VhJnnV B7JVNkqyzUvyLXv4c5JmNcW+6uSvLJIpt9dzIif3qx7q13ffr3MLM8rF0+YwY081Vq5Hp0Mv8NMW LbJsrYhbyq66/unFQ974izpekQrJ92uqjsk/hrHtbpP71b0dwjfdrw8Xzcx7dDlLixIq1WkZKfNc Ikdc9JefNsWsKFDmLr1C5M3m/ItcZdXr2s2yvHPi3+1v+zv8A9at/DvxV8Yx6Jq15D9ojtltbq7k 8ovs3OtrDJs+6339m/bXuWian4W8e+HtO8X+GLyLVNK1WFLq1uIDuimidfkZK9ChUjGXLI5q9CUo 8wyPVnXb81dJY36SrWP/AGMjNvX7qVchtfIauivClL4Tkoe1j8RZvF3fOtUI5/m2bvmqtqV08S/L WbZvvbzv4qIUPcLni/fNi+iS4hauStbpLK48n+H+9WlcX8y7vl+WueuNlw3++1aYWhy/ERXrnpFm 3mr8nzVqr8lcx/amj+GdDk1jXr6DTNPso/MuLm5lSCKNP7zu/wAiJXzz4s/bl/ZJ8G7jrfxR0aUp 2sJX1Bv++LJJ682v8R6tCmfWDNVObZXhs/7S/wAFIdK0LWpvEirZ+J7GLUNOf7Ldbri3uP8AUvt8 nerv/wAs0fY/+xXs009cnszeBQn+7Wb8ntVm4uKx/tQqfZmnOf/Q/ZhKm3VTjarVfzLhZn0c4Ey9 a+Vf2pv2ufhz+yv4Xiv/ABIG1XxDqKv/AGdpEDqs9x5f/LV3/wCWUSf3/wDvhHr6pVa/jZ/aM+Mm s/Hj4yeJPiXqkzyJf3Ugso2bP2eyjbZbwr/uR7c+rbm/iNfovCuW/Wql5/DE87FT5T9Fvhz+0p+2 9+3R8Um8DfDrxGnw/wBCgX7RfTabDsisbTcE3vP/AK+WZ/uRojpvf+4m90/TzSf2Iby105ft/wAd fiXPrDr815H4geJN/wDsW+yRNn+x89eT/wDBKD4b2HhD9mhPG3khNS8b6hcXMkpHz/Z7NmtoU/3N 6yN/wOv1BWWvpMRi+Wr7Kl7sYnCfg5+0j8Qv26P2Fde03UP+FhN8QPA2ryPHZ3Wq2ccv71PnFvdd Zkfb86Mk3zhW/uui/pp+xt8fvE/7SvwZtviZ4r8PQeH7iW8uLWMW0ryRXCW+1HnTzPnRN+5Nm9/u /frS/bJ+FU/xr/Zu8b+CNP086hqzWTXmmxRr+9a9s/30KJ/tybdn/Aq8E+Lngb4j/s9f8E8o9B+F WrT+HvEfgjRbK4uJ7MIJW+dX1H5/4P8AWSvvT5/lr3sLX5oHDXP0G1C/sNNt2udRuo7OFPvSSukS f99vXN2PjrwTrN0tnpPiLTr64f7scF5FK3/fCPX5N/sUfsY2nxc8C2H7QH7VV1f+OdT8R/6Vpen6 rdzzQQ2mMJPKrv8AvWn+8ifcVNv975NP9v39hn4O2HwT1r4ufCjQIfCfiDwfGt5IliDDb3Vojqsy vF9xHRW3o6f3dn+77tGpynFOnDn5T9eG+Wqc3y7q/Cv/AIJf/tb+OtT8c/8ADPHxH1abWrHUbWWb Rbi7dpZ4JYE8x4N7fM0TwqzIHP7vb8n3q7f/AIKc6p8bPg5JofjrwB8S9esNE8T3E1pdadDd+RFa 3EcQdBA8Kxv5bpu+Vt3Tr81elTr+7zHJPCS5vZH6/wBx/rPlrHk8V+HotUXw9Lq1ouqP920a4i89 v4/9Tv31/NZ+z9+0t8WPDPw38faL4P1DVfFPxN8e3emabpQaWW/vIYY4rp7ieJH8x96blVP97f8A wV7j/wAE8v2fvGuo/Gjxx4r+Jlvqei6x4YsXtPOulaK/h1DV1aPz0eZH/epCJPmIb/WLXVDHc/LG MTmr5b7PmnOZ++63XlN96uns9XtreFpp5Aqp8zMzbdtfym/tW/ET9oT4b/GHxP8ACvWPihr+q2ek zIIXN9LB5sE8STReYkRRN+yRd/HWv0H/AGbPhzqn7Y3wm0K4+LGranZfDvwxY2mjafpFndNANTvb WFUu7+9l+/Kvm7kjTttb/gcTxcakvZcpcMJKnH2sp+6fs/p/jTwl4jmaz0PWrHULhPvRW1xFK6/8 AR6vxxfvq/lc/bV/Ztb9kT4p6Jd/DjV7yLRtdha70y4eXZeWlxbuFli82PYfk3IyOMfe/wBncf2f /wCCe37Sev8A7Q3wRuo/G9y1x4n8LzjTby7X5WuopIt9vcN/0127lf8A2k3/AMVctCvLm5Tur0Pd 9ofKP7fv7Afxu+MfxwPxW+E0Fvrlpr1taRXdvNdxW0tnLbp5IbE7puidFD/J8+/d8lfpx+y38KdS +A3wI8J/CnVr5dQvdFgf7VKjM8Xm3ErzOib/AOGN5Nkf+7X4Aft2eN/jb8J/jrrfwus/ix4o1fw/ HDb3MCXGpSq6pcR7/LfyTGjlG3DcEFfQXhj4ffGrUv2A/DHxx+DXxB8SaR4h8Pw6pLqGm2uo3C2t 3ZQajdPLKkQf5biNfn/20X+/srChP3pe6aVqc5Uo+8f0GLPuhb+9VC4neKOv5TfgF+0t8Y/Hnxm8 HeDvip8Y/FOmeFdY1GG1vZ7bVp4WVJPkRd4f5Ed9qO/8CMz1/Vfp3hSxt/DsPhjzrqW1ht/svmy3 Ust0ybdm57h387f/ALe/fW1GvH4jjr4SUTKWXzWbzauWsH+zX4p+LvhT+0f4h/ba1X9nX4S/GDxZ aeDtLtbXUtRvLrVLi4l0y1nRXMQl3/O77gsG7+98/wB13qP9uXwl+0no/wAZfhV+zz8JvHev/wDC P+NNPisrVZr+XzZLu3lb7XPd3Cfvpf3TRyyb/wDa+StJ5lHl90cMt974j9j/ABF4j8K6J+51zWLH TJH/AIbm4ig/9DemeG5fD2uRteaRqFvqao33raVZ1X/vivm/4c/8E8P2Y/A/haDSfEPhS38aavKn +narrCtc3V1L/G6B3/df7Cp/4/8Afr8Vv26vgrJ+xR8etH8R/AjVr7w1pviG3a9sBbXMqy2c8Euy aBXJ3vENysN2772w9Kz/ALRlEuGWwlI/psuLCwv7OTTdRt47m1uF8uSKVFlikT+66P8Afr+O39r7 wtoHgr9pv4keGfC1imm6VY6xcLbW0S7Ioo3+faifwoN3yL2Ff0t/sQftEXf7SnwG0zxxrqxrr+nz zaXq3lDarXcCq/mov8G+Jo3/AN9mr+bv9ubn9rn4on/qMS/+grWOK96PMdWBXLOUT+hH4O/ADwf8 UP2fvgv4k1m4urS80/wroiq1syf8s7eJ0dN6SeVKn/PVNj7Gr7em/wBivGf2T/m/Zd+E/wD2K+j/ APpLFXuU0VafZOepP3zm7pnVaxc/7Nbt5F96sbYf7tSZn//R/YyF6uJVCHpWnF92v5XwMz66uSq1 fw1TwT2s7286mOSJtrKezV/crGm6v5nf+CjX7IXiD4PfEvVPiv4WsHn8CeKrproyxDcthfTsWlgl /uq77njb7nOwcrX6/wAC4uMJTpS+0fP40/Zv/gnTf2ep/sb/AA6ezYf6Pb3sMmP4WjvZ0evtxUr8 N/8AgkT+0Jo9tpet/s5+JbxLe9e4bVNGMjbfOWRF+026Yz8ybBKF7hpP7tfuX8ldmJoSp4qZz/ZJ l6V458WviH8HdL+DGueMPiPq9pL8P9Q0+WG6nV/Niure7XyfKi8n55Wn3bE2V5f+2b+0d4e/Zv8A glrfiCe8jXxJq1vLZ6Jabv3s17ImxJdn9yDd5sj/AOzs++yV/P38SPH/AIm8e/8ABPz4YaTHJJJp vgXxPqWk3/Xbvkg+06czfSKSZE/3a+mwFD3eY450+Y+67f8A4KceN/G3iXQ/gl+x18LYZ+I9P0ka q7yv5MCbFf7PC8aRLHEv33mfYi/PXu/x88B/tr3f7NvxC1r4tfEfw3aWcWg3s97pGlaK03mRRwM7 wLdzSo6N/Bu2PXwl/wAEcm8NJ8fvFP8AaJjGsHw+4sfM+9s+0RfaNn+393/gG6v2B/bx8a2vhT9l Xx3blWnv/EVk2i2NtGN0txcX/wAm1F/i2Q+ZL/uRtXtwMJ+7L3T+c3/gn9M8f7YXw0eM7W+3Tr/3 3az1+qH/AAWJ/wCSO+B/+w8//pLLX5V/sCPFF+1/8MvOIUNqEq7j0DPbShf1r9Q/+CyGp2cHw3+H 2iNIPtV1q1xcLH/Fst4Njt/5FWuuh/DmRXh+/ifOP/BIzwzp998TfG/i24jRrvSNLt4LdmH+r+2S tvdf+/Oz/gVfvWqJ5jPtG5/vNt+9X4O/8EjdXtrfxx8Q9G3D7Vc6dZTxr/eS3ldHb/yKv/fVfumt x8y17mXfwDw82/jn8yH/AAUg+X9sHxsf+mem/wDpBBX7ofsDaHDa/slfDd7VQqy2dxM3+08l1K71 +D3/AAUL1a11n9rzx9NZyCWK3ksrYsP78FlBG/8A4+rV++v/AAT61az1b9j/AOHTWEgf7Pa3FvIB /DLBdSo615VCf7+R7FeH7iPMfA3/AAWSh8vSfhU7L83nawuf+A2tan/BHKN5PBvxMKf9BDTP/RU9 Vv8Ags6yLpnwni3Df52sNt/4BZ1q/wDBGjY3hD4nJ1ZL7TWx/wBsp6z5/wB+acnNQPhz/gqHvX9r XWN3/QN03/0TX7I/8E34PtH7HPgiFlDRv/aasrfMrf6fPX45f8FSbi2l/a816GBwzW+naZHIF/hf 7Or4/wC+GWv2T/4Jn3UUv7H/AIHSNg3lSamjf7LG/np0KnLVlIK9DmpRifgz+23+z9L+zv8AHfV/ DFhAYfD2r51LSG/h+yTs37r/ALYPui/3FV/4q/dj9jH9tPw740/ZRv8Axz8StR26z8LrP7Prrlv3 s8UCf6Ncf7bzouz/AG5larv/AAUg/ZyHxw+Al54g0K18zxT4GEup2mF+eW32/wClwdD99V3og/ij WvxL/wCCfnwc1z44/G2