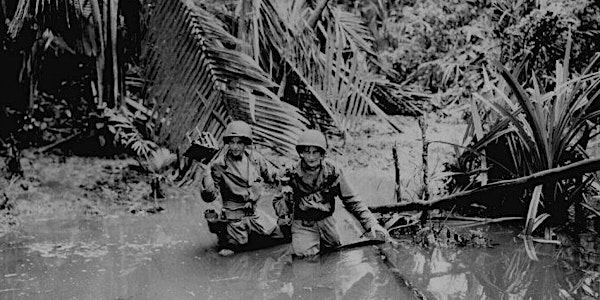 M20CW - WWII Pacific Theater Event-2022
Re-enactors register here. General public should go to our Facebook page for info regarding this event.
When and where
Location
Fort Harrison State Park 5753 Glenn Rd Indianapolis, IN 46216
About this event
Please register asap so we can plan our activities . The park management would like to know the number of reenactors participating 2 weeks before the event.
Arrival should be after 1 PM on Friday and report to the Museum or building 710 if museum is locked . If you get there early don't panic - one of the museum staff will be there as soon as possible . Barrack space can be provided if needed. Outdoor camps are encouraged.
We will have building 710 (next to the Museum) in the Historic Camp Glenn available to display uniforms and equipment from 10 am to 4 pm on Saturday and 10 AM to 2 PM on Sunday (the museum is open till 6 PM). Or you can set up a period correct camp display between the buildings if preferred. A water hydrant is in the immediate area and restrooms are located in the museum.
This is a joint educational program with Ft. Harrison State Park and have had very good attendance for our event displays. Tactical demonstration scenarios will depend on the number of re-enactors on hand and the permission of the Indiana DNR. We will send out updates closer to the event to let you know more.