M-Style 5 > La plus grande Expo-conférences d'entrepreneurs innovants au Qu...
Sales Have Ended
Ticket sales have ended
Merci pour votre participation à M-Style !
Sales Have Ended
Ticket sales have ended
Merci pour votre participation à M-Style !
Description


> Le plus grand marathon de pitchs d'entrepreneurs au Québec : 50 présentations entre 9h et 18h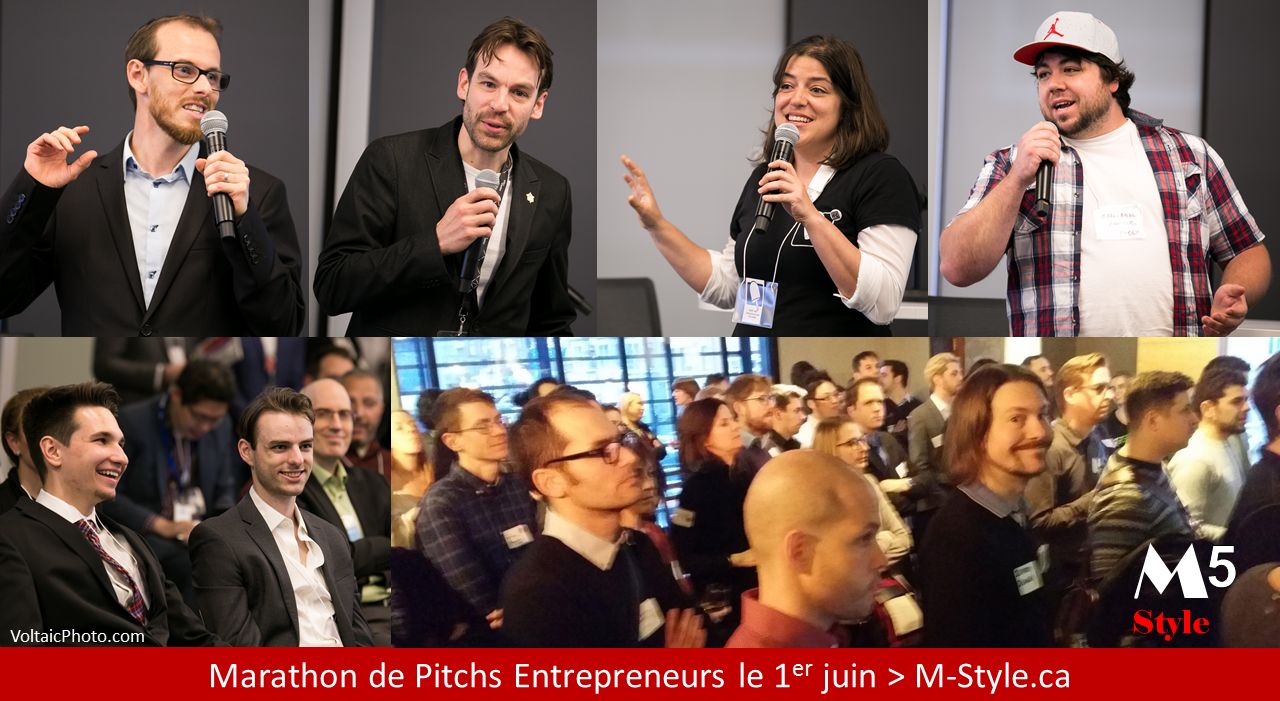 > Des conférenciers inspirants, des modèles de succès québécois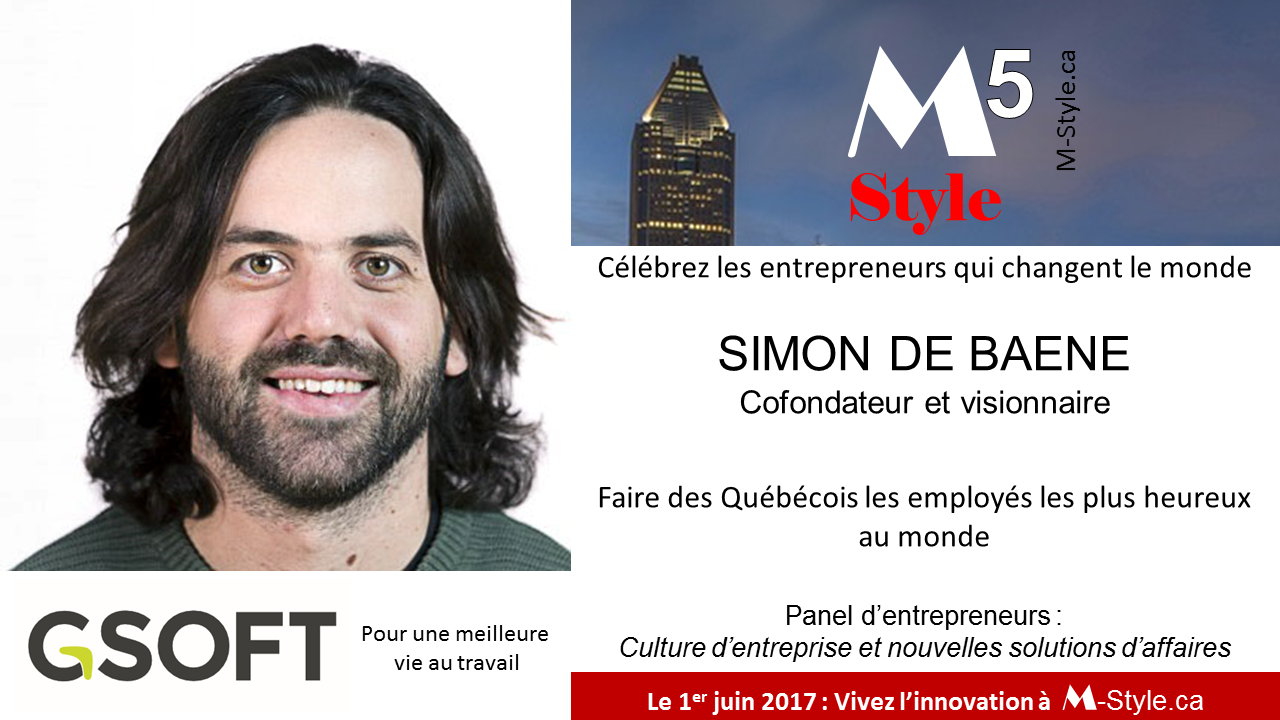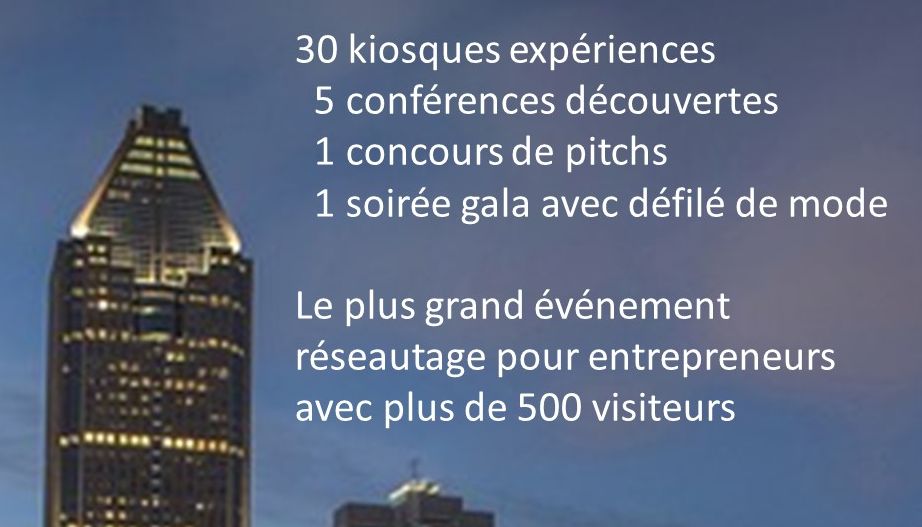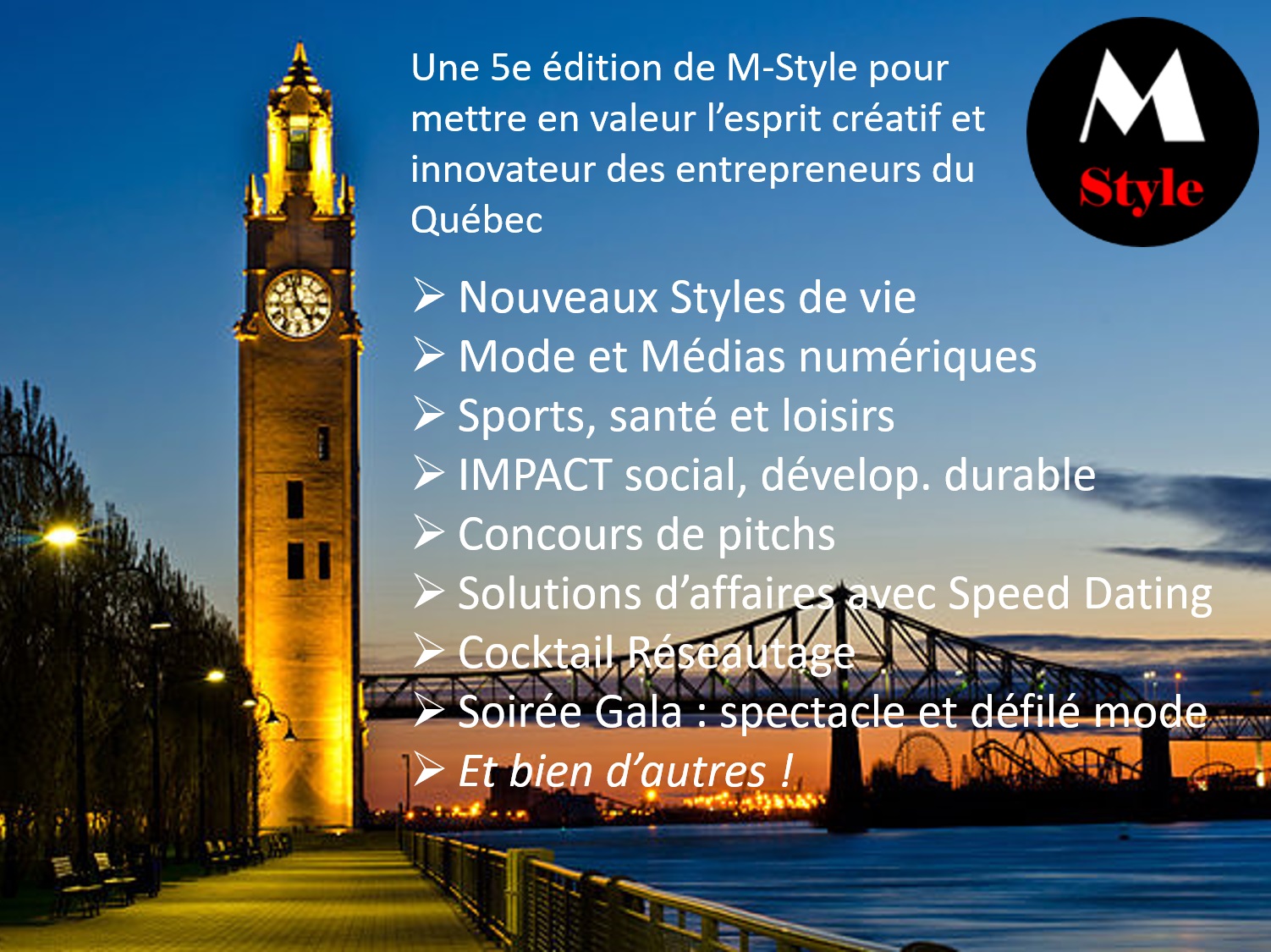 > Édition spéciale : Entrepreneurs D'IMPACT !

> Finale du Concours d'Elevator Pitchs des entrepreneurs du Grand Montréal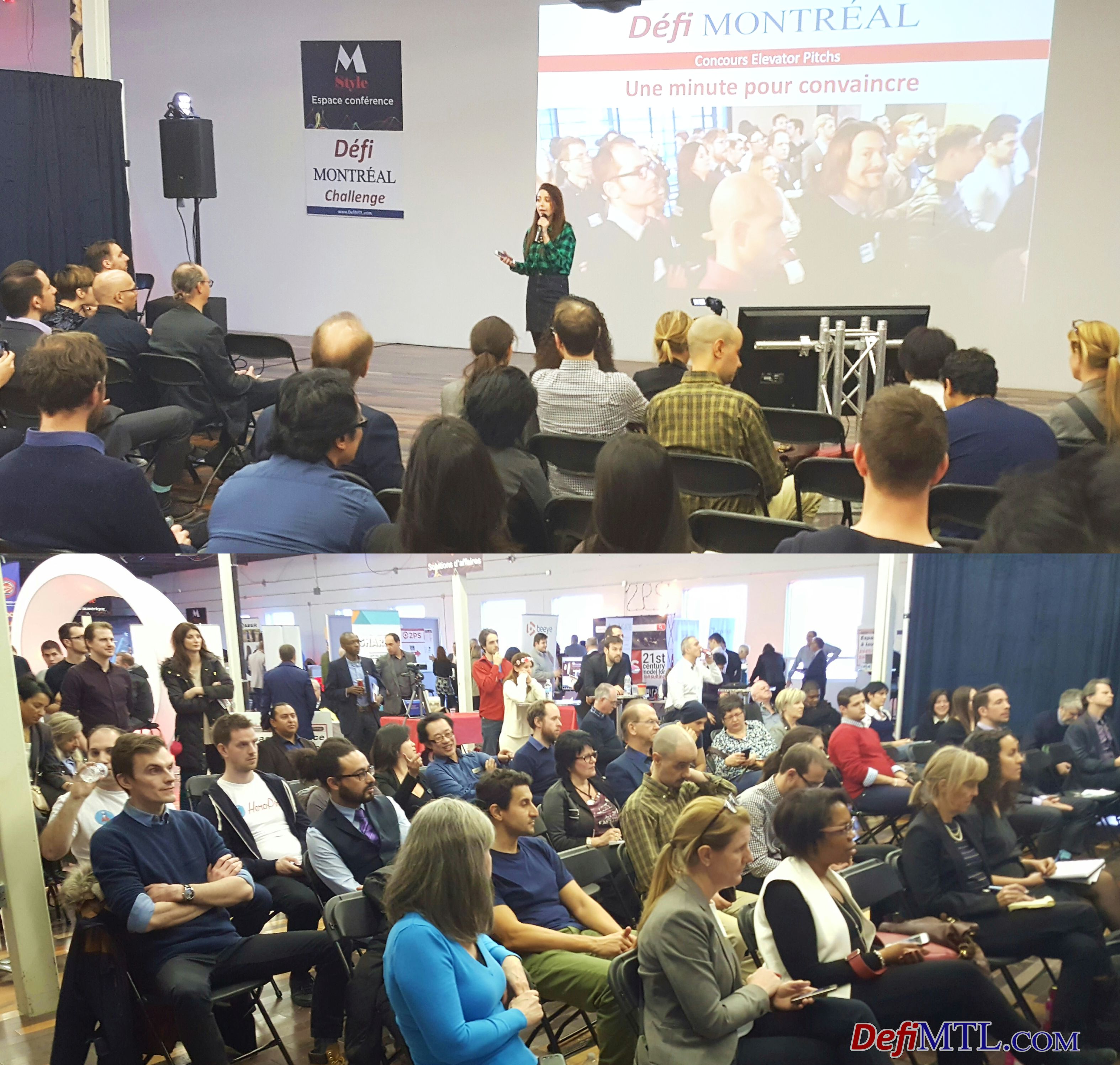 - Billets gratuits disponibles pour entrepreneurs (quantités limitées) : Faites-vous inviter par nos entrepreneurs (voir vitrine.M-Style.ca)
Horaire de la journée M-Style 5
08h00 - Ouverture des kiosques et espace conseil-coaching (toute la journée)
09h00 - Présentations Style de vie, Foodies et Habitation
10h00 - Présentations Sports, Loisirs et Santé
11h00 - Présentations Mode, Design, Médias et Arts numériques
12h00 - Dîner-conférence entrepreneuriat d'impact avec Dorothy Alexandre
> Guy Gervais HumanID, Lennie Moreno SOFDESK, Alain Migneault WEROES, Johnessco Rodriguez Heavenly Crowd
14h00 - Finale du concours d'elevator Pitchs Défi Montréal
> Les meilleurs entrepreneurs issus de Longeuil, Laval et Montréal
16h30 - Panels Solutions d'affaires intelligentes
> Avec Simon De Baene, PDG GSOFT
18h00 - Cocktail District Central
19h30 - Soirée rétro et défilé M-Style "Back to the Future" !


Grand cocktail de réseautage présenté par la SDC District Central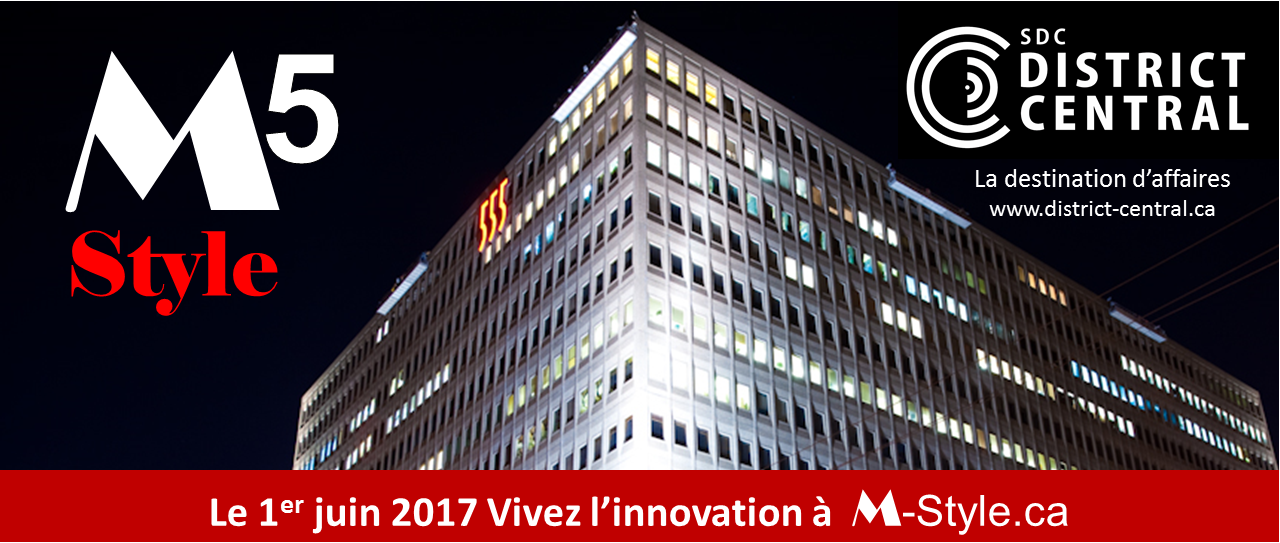 Le plus grand rassemblement d'entrepreneurs innovants et créatifs
Au programme de M-Style, le 1er juin 2017, des conférences, des activités de réseautage et plus d'une trentaine d'entrepreneurs qui tiendront kiosque pour vous expliquer comment ils innovent. Venez découvrir avant tout le monde le fruit de la créativité montréalaise.
> Visitez la Vitrine en ligne des exposants à M-Style 5
Des thématiques pour tous les goûts : Sports & Loisirs, Habitation & Style de Vie, Mode, Apps et Médias Numériques, Solutions d'affaires et IMPACT Social !

Visitez une piste d'essai pour le GeeBee


Un défilé de mode, la découverte d'une veste intelligente avec Kinesix

Venez être le héro dans un jeux vidéo immersif avec Aperium

Des rencontres d'experts du conseil avec 2PS et plus encore !...

Plusieurs conférences : santé, entrepreneuriat d'IMPACT social et développement durable

Panels de discussion sur l'innovation dans les Solutions d'Affaires

Activités de réseautage et séances de Speed Networking

Grand Concours d'Elevator pitchs

Espace dédié à la Mode et aux nouveaux médias

> Suivez les nombreuses annonces de nos entrepreneurs sur facebook : https://www.facebook.com/MontrealStyle
---
Quelques exposants de la prochaine édition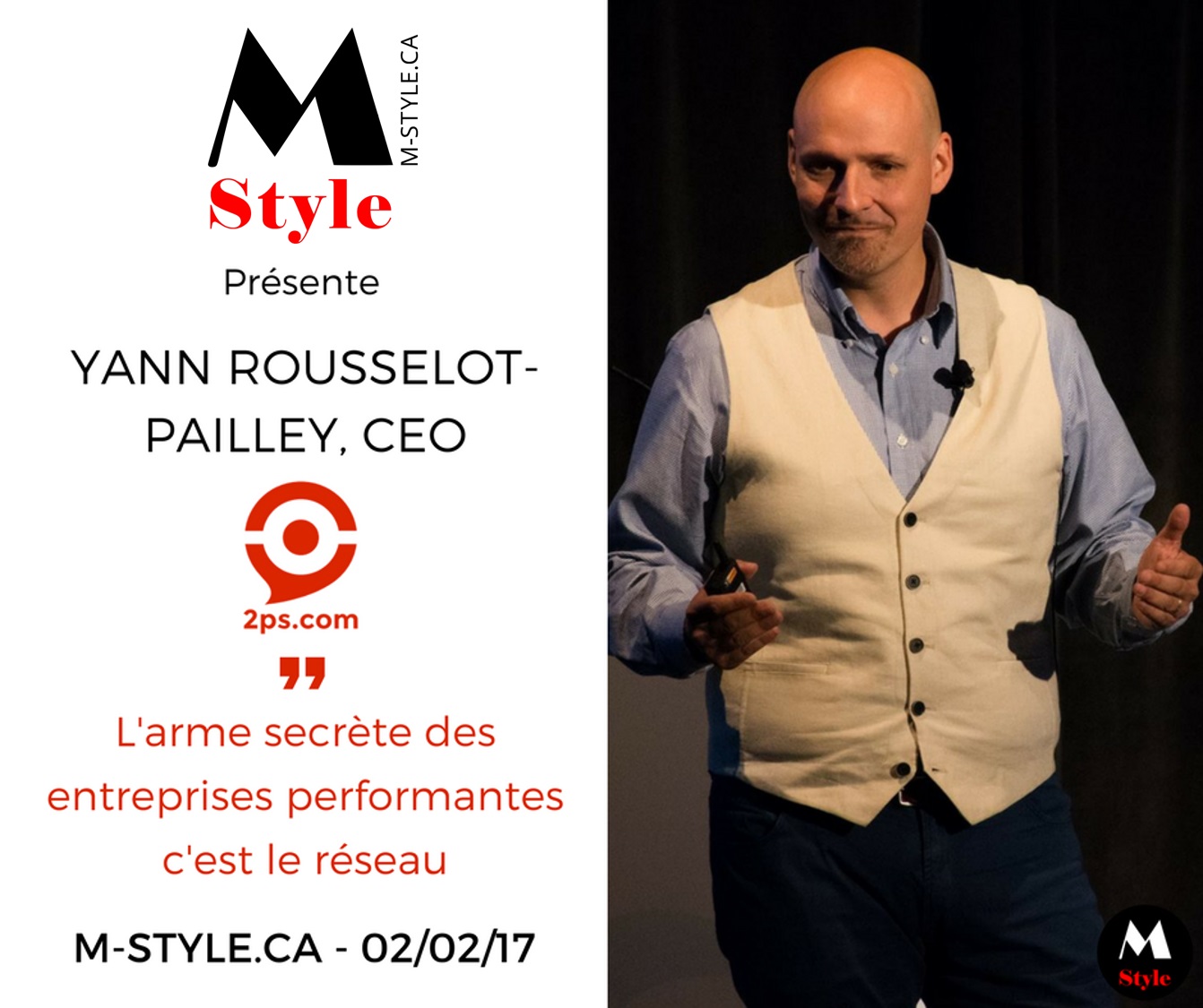 2PS, engagez un pro. Obtenez un réseau. Votre entreprise plus performante grâce au réseau mondial des experts autonomes du réseau 2PS.
Sofdesk, pour une utilisation de panneaux solaires en toute simplicité!
Geebee réinvente l'écomobilité et révolutionne le tourisme vert en proposant un véhicule électrique à deux roues fabriqué au Québec.
mybys est la solution instabinaire pour tous vos appels conférences avec le partage d'écran instantané!
Lightmode, une collection de vêtements créée par Charline Moreau, une designer qui maîtrise l'art de combiner différents vêtements de manière à vous offrir différentes possibilités de style tout au long de votre journée.
REGIS360, une plateforme web qui vous informe sur la condition des bâtiments dans lequel nous vivons et travaillons.
POPS ART, Les fameux Pops du quartier Saint-Henri! Pops Art se spécialise dans les collations santé. Des petits plaisirs à manger sans culpabilité !
Et beaucoup d'autres ...
---
M-Style est le fruit de la collaboration des entrepreneurs qui ont participé à
Défi Montréal
le premier accélérateur de startups peer to peer. Retrouvez nous sur les réseaux sociaux :
> Merci à nos partenaires !