M-Style 4 > La plus grande Expo-conférences d'entrepreneurs innovants au Québec

Thursday, February 2, 2017 from 9:00 AM to 9:00 PM (EST)
Event Details

Vivez l'innovation !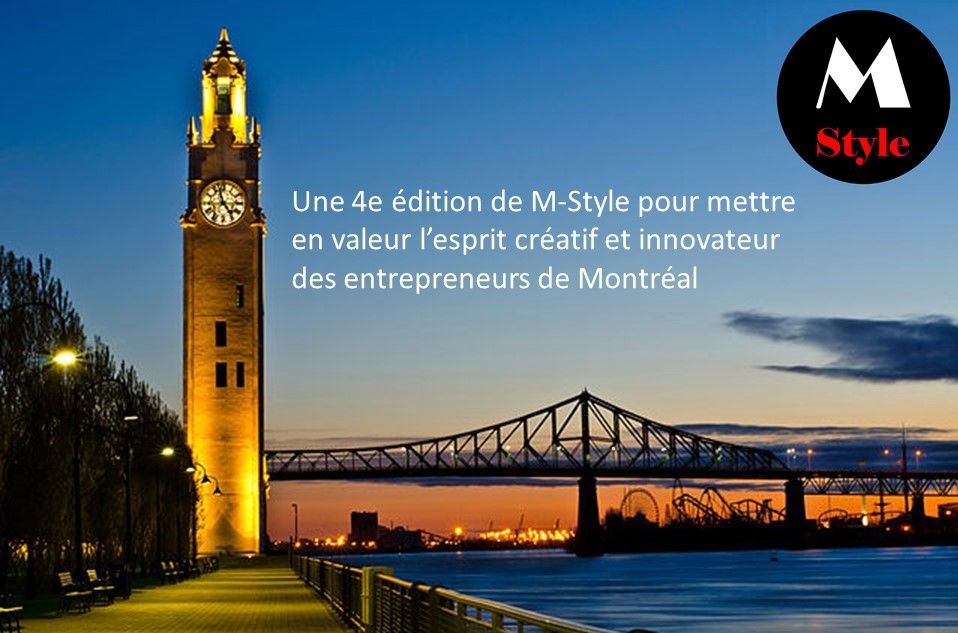 Le plus grand rassemblement d'entrepreneurs innovants et créatifs
Au programme de M-Style, le 2 février 2017, des conférences, des activités de réseautage et plus d'une trentaine d'entrepreneurs qui tiendront kiosque pour vous expliquer comment ils innovent. Venez découvrir avant tout le monde le fruit de la créativité montréalaise. 
Découvrez des places offertes dans la liste de nos exposants

Des thématiques pour tous les goûts : Sports & Loisirs, Habitation & Style de Vie, Mode, Apps et Médias Numériques, Solutions d'affaires
Visitez une "maison container" et intelligente par 

M.CONSTRUK.NER

et

Evey

, un chef en cuisine avec

Appareils Ventop Inc.

, une piste d'essai pour le

GeeBee

 en collaboration avec les caméras de Kool Replay, des défilés de mode, la découverte d'une veste intelligente avec Kinesix, un atelier de couture sur place avec

Shortkini

, des rencontres d'experts du conseil avec

2PS

et plus encore !...
Plusieurs conférences : santé, socio-financement, uberisation
Panels de discussion sur l'innovation dans les Solutions d'Affaires
Activités de réseautage et séances de Speed Networking
Concours de pitchs
Espace dédié à l'entrepreneuriat féminin avec M-Style au Féminin (halte garderie organisée sur place)
Avec des conférences de Isabelle Huot, Christian Houle et Julien Brault : 

Matthieu Dugal, Animateur de La Sphère à Radio-Canada, Matthieu Charest, Journaliste à Les Affaires et Myriam Fehmiu journaliste-animatrice à Tele Quebec, Radio-Canada et MaTV, animeront nos panels sur les solutions d'affaires :

---
> Médias numériques et mobiles
> Santé et Style de vie
> Solutions d'affaires
> Transports électriques
> Commerce électronique et réseaux sociaux
> Entrepreneuriat au féminin
> Socio-financement
---
Quelques exposants de la quatrième édition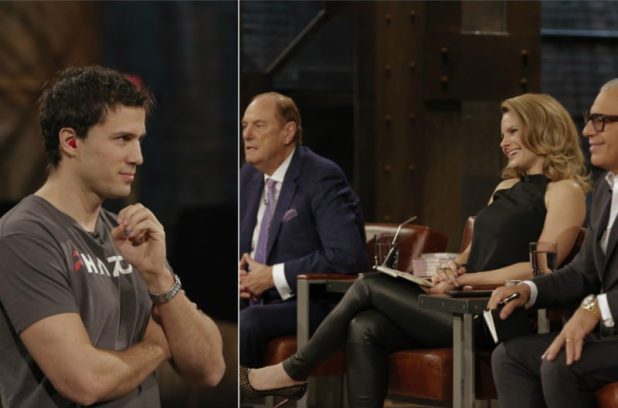 Phazon
 produit et commercialise les premiers écouteurs totalement sans fils qui restent dans votre oreille. L'entreprise a obtenu 1,7 million de dollars US en sociofinancement. Son fondateur Christian Houle vient de refuser de vendre son entreprise 4M$ à l'émission Dragons Den.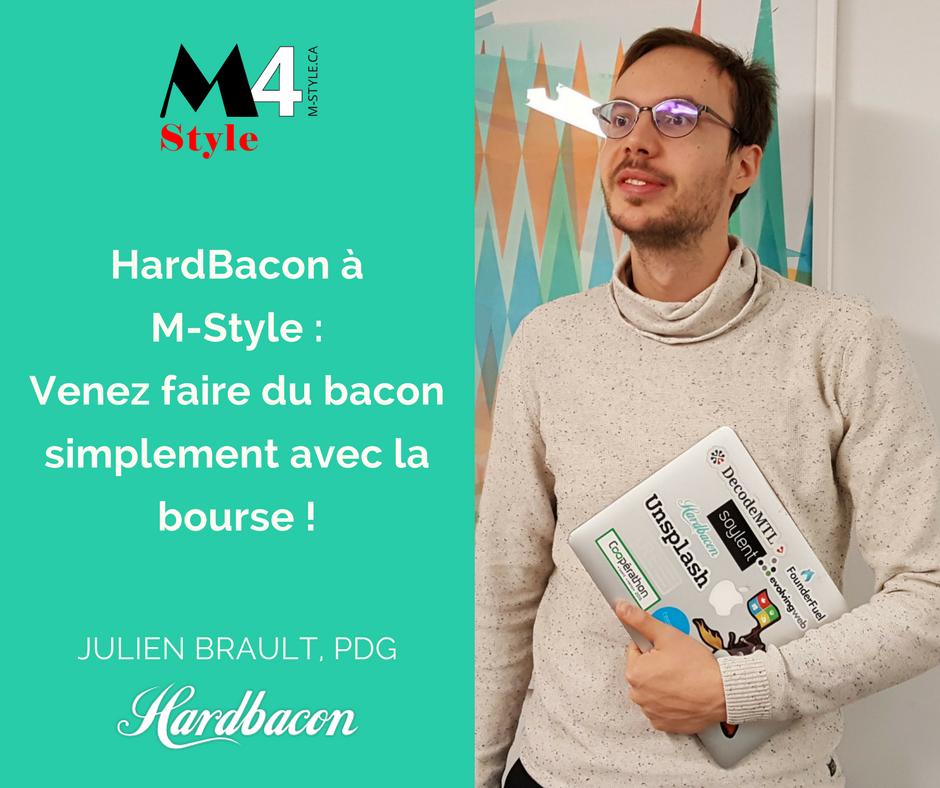 Hardbacon
 s'est donné la mission d'éduquer les gens par rapport au monde de l'investissement et de les aider à choisir les meilleurs produits et fournisseurs de services financiers. Son fondateur Julien Brault a quitté le journal Les Affaires pour vivre l'aventure de la création d'une startup.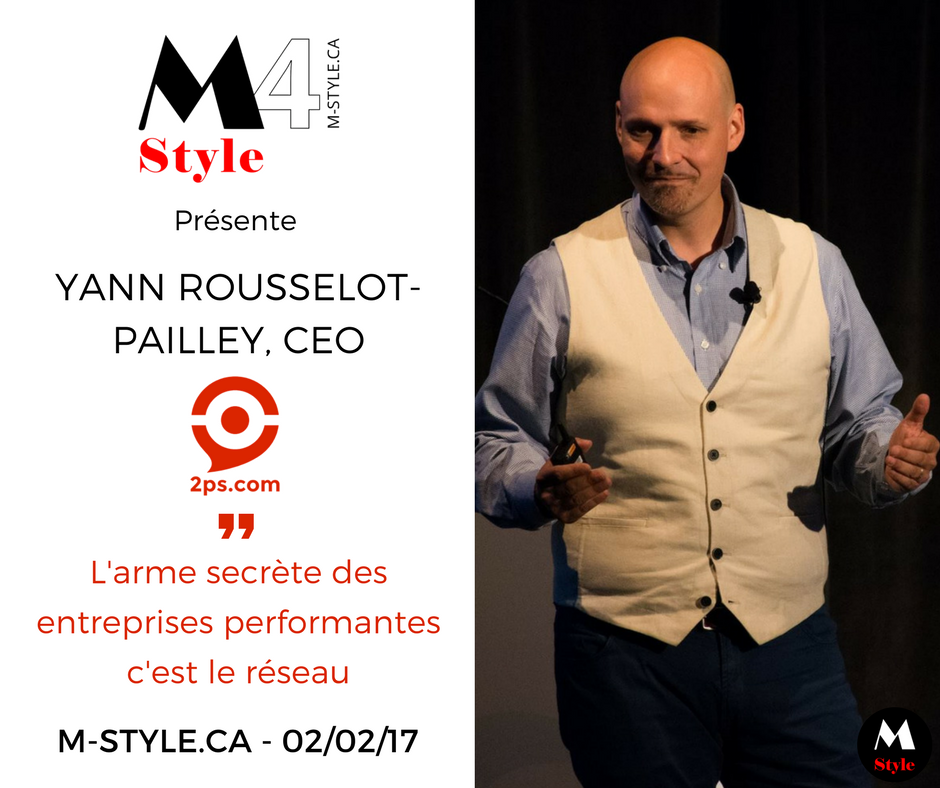 2PS
, engagez un pro. Obtenez un réseau. Votre entreprise plus performante grâce au réseau mondial des experts autonomes du réseau 2PS.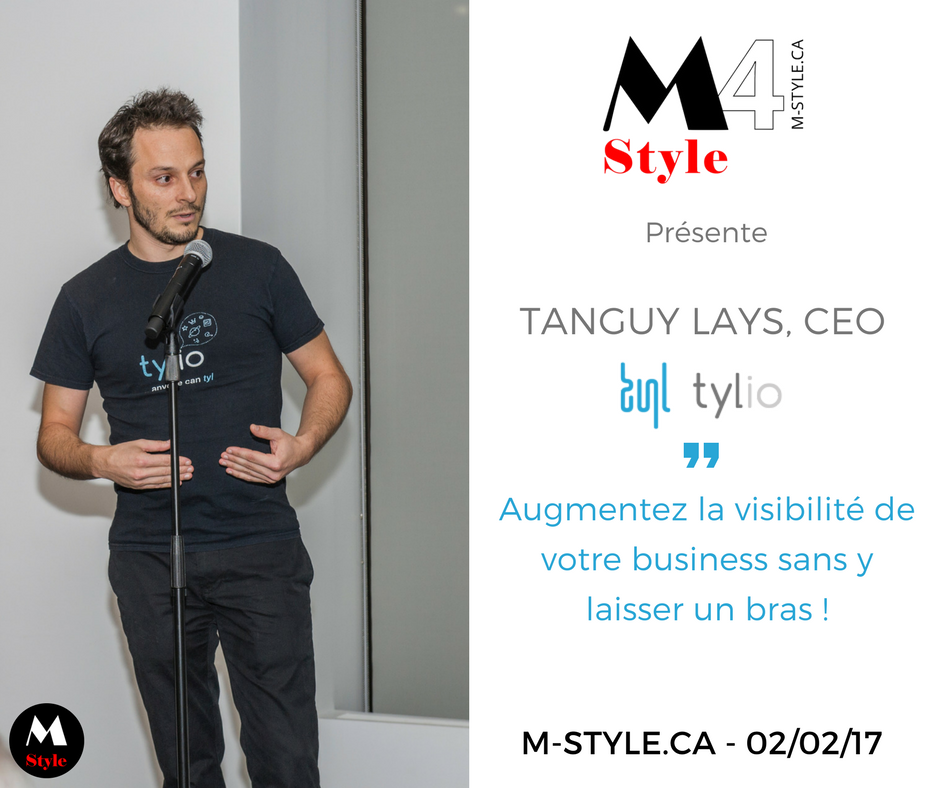 Tylio
 est la plateforme de création de pages Web la plus facile au monde !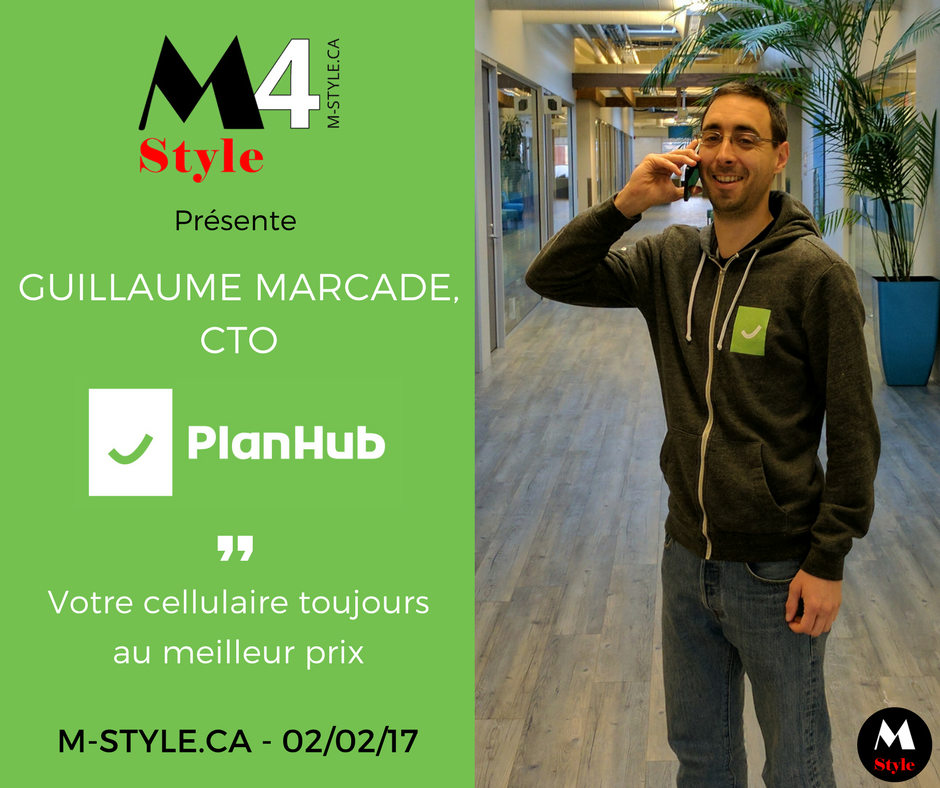 Plan Hub
 propose une place de marché web permettant d'avoir accès aux meilleurs forfaits d'abonnement de téléphonie mobile.
Geebee
 réinvente l'écomobilité et révolutionne le tourisme vert en proposant un véhicule électrique à deux roues fabriqué au Québec.
Evey
 vous offre la maison intelligente pour améliorer le confort de vie à la maison.
mybys
 est la solution instabinaire pour tous vos appels conférences avec le partage d'écran instantané!
Bubbles
 propose des bornes connectées permettant de recharger les téléphones intelligents partout où on en a besoin dans les espaces publics (restaurant, magasins, aéroports..)
Stockiste
 c'est la nouvelle façon de vous procurer les contenus numériques pour vos créations web, graphique, vidéo, jeux, etc.
MoodHook
 lance la première application mobile permettant de mesurer les émotions des consommateurs pour améliorer l'expérience client.
JOBCONTACT.network
 est une plateforme de recrutement dédiée aux PME qui cherche, trouve et met en relation entreprises et travailleurs lorsqu'ils sont faits pour s'entendre!
Et beaucoup d'autres ... 
---
M-Style est le fruit de la collaboration des entrepreneurs qui ont participé à 
Défi Montréal
 le premier accélérateur de startups peer to peer. Retrouvez nous sur les réseaux sociaux :
When & Where

PME MTL Centre-Ouest
1350 Rue Mazurette
Montréal, QC H4N 1H2
Canada

Thursday, February 2, 2017 from 9:00 AM to 9:00 PM (EST)
Add to my calendar
Organizer
M-Style est organisé par les entrepreneurs du programme Défi Montréal.
M-Style est un lieu de rencontre et de découvertes autant sur les réseaux sociaux qu'en personne où le grand public rencontre les entrepreneurs pour découvrir leurs créations.  C'est un réseau social et un milieu d'expériences expceptionnelles ou l'on peut connaître et adopter les dernières innovations montréalaises.
Défi Montréal (www.DefiMTL.com) est un programme d'accélération pour les entreprises innovantes à forte croissance. Avec huit ans de réalisations, 300 gradués et plus de 30 M$ d'investissements c'est non seulement le plus grand programme d'accélération au Québec mais aussi celui qui présente le plus haut taux de succès pour les entrepreneurs participants.