M-Powered Lunch Hour Webinar- Creating Life Balance

Thursday, August 22, 2013 from 12:00 PM to 12:30 PM (CDT)
Event Details
August Topic
Creating Life Balance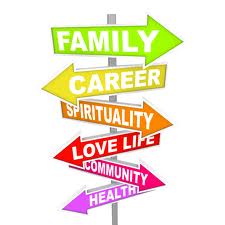 This month my guest expert and I will discuss strategies to help you tackle the ever elusive life balance.  During the webinar, we will discuss how to tend to competing priorities in light of sometimes blurred boundaries.  Practical tips will be shared to help you take care of yourself while juggling multiple roles, AND still find time to actually ENJOY your life.   And as usual, there will be LIVE Q & A!
We can't wait to "see" you!  Let's get M-Powered! 
YOU WILL RECEIVE INSTRUCTIONS ON HOW TO JOIN THE WEBINAR AFTER REGISTRATION.
AUGUST PRESENTERS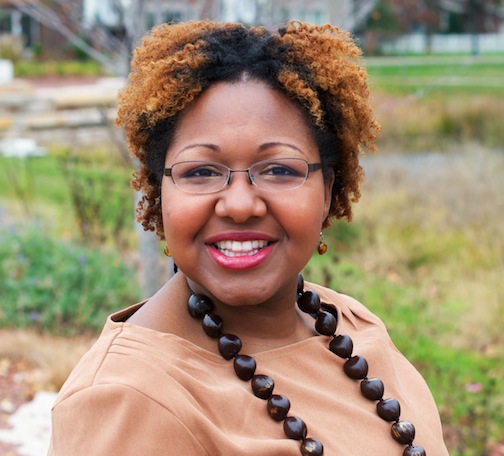 Laura E. Knights, "The M-Powerment Coach," is an author, speaker, and coach who helps people get MOTIVATED, start MOVING, and gain MOMENTUM to create the life and career of their dreams.  She has been developing life skills and career exploration programs for youth and adults for the last 12 years, and has worked with many schools, companies, and community-based organizations.  Her education in both business and social work uniquely equip her to provide guidance on both the "hard wiring" and "soft skills" required to succeed in any career and in life.  Through her work she helps individuals move beyond negative, limiting belief systems to overcome barriers and walk in their full potential.
She has served hundreds of people through her M-Powered Workshop Series, training modules, and popular coaching programs-where she teaches people how to create a life of meaning and purpose that transforms their self-identify, work, and relationships as they break through to higher levels of happiness and success. Laura is also the author and creator of The Destined D.I.V.A. Lifestyle System, a faith-based initiative that empowers women and teen girls.  She provides powerful advice and breakthrough strategies for her many subscribers via her M-Powered Living! e-newsletter.  Connect with Laura on LinkedIn, Facebook, and Twitter.  Visit her website at www.lauraeknights.com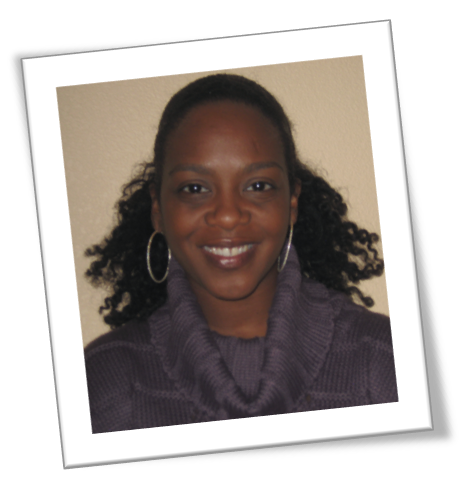 Kanesha Baynard is a professional coach, veteran educator and fun creator who looses time when she's crafting or writing. Her clients come to her when they are ready to stop under-living and need a kick-start to upcycle a particular area in their lives. With her husband and two kids in her entourage, Kanesha has figured out how to live a bold life that is focused on self-care, leadership, and taking major leaps. 
Organizer
Laura E. Knights, LCSW
Laura E. Knights, LCSW is an author, speaker, and life & business strategist that has been developing personal and professional development programs for the last 15 years. Her expertise and background in both business and as a licensed clinical social worker, uniquelyequip her to teach others how to deal with both the "head work" and "heart work" required tosucceed in business and in life.
In her coaching practice, she helps solo-entrepreneurs package their expertise for profit without losing themselves in the process. Laura is the Founder of the Dream Builders Mastermind Circle, a coaching and mastermind group for women business owners. She is a coauthor of The Power & Profit in Partnership: An Actionable Guide to Help Solopreneurs Grow Their Business Through Joint Ventures, and a contributing author to The Entrepreneur Within book series. Additionally, she is the Principal Strategist for Knights Consulting Group, an employee engagement consultancy that assists corporations with team and leadership development. Laura has always had a passion for inspiring individuals to discover their talents, unleash their full potential, and walk in their destiny. For her work, she has been featured in JET Magazine, Rolling Out Magazine, WGN TV & Radio, WVON Radio, and WCIU's You and Me This Morning Show.
Learn more about Laura and her work at http://www.lauraeknightscoaching.com.