Description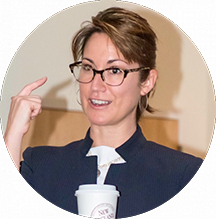 Melina Uncapher, PhD, Educational Neuroscientist, Institute of Applied Neuroscience (IAN)
How does the new brain science affect learning? Dr. Melina Uncapher, one of the nation's leading voices in the emerging field of educational neuroscience, will describe how a scientific understanding of learning and the brain is shaping the future of education.
Institute for Applied Neuroscience (IAN) is an independent, nonprofit research and training organization. Its mission is to give people and organizations the tools to live a better life by understanding the mind.
Parents, students, educators, and community members welcome!
Spanish interpretation will be available. Free admission and light refreshments offered.
M-A Parent Education Series events are sponsored by M-A PTA, Sequoia Healthcare District, and Sequoia Union High School District.
Questions? Contact Charlene Margot, M.A., Director, The Parent Education Series, cmargot@csmconsulting.net.
For Spanish, contact Lilly Quiñonez, Parent Center Coordinator, 650-322-5311, Ext. 50255.