Description
KS LZ AA AUGUST QUARTERLY MEETING DC
Join the Alumni Association's new EC officers and your fellow brothers of the Lambda-Zeta Chapter for our 3rd quarterly meeting of 2017.
---
LOCATION: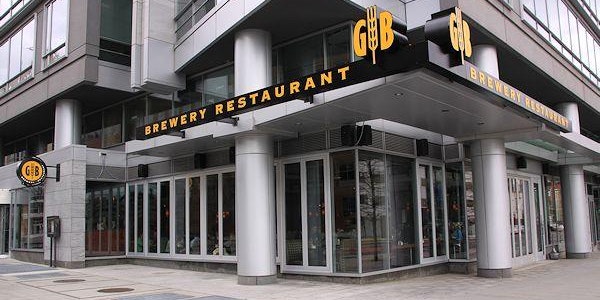 Gordon Biersch Restaurant
100 M. Street SE, Washington, DC 20003
(202) 484-2739
We are in a reserved room, ask the hostess for the Kappa Sigma Alumni Group. This semi-private room is free and has wifi.
---
SOCIALIZE
3:00 PM to 3:45 PM
---
MEETING
4:00 PM to 4:45 PM
A link for Google Hangouts is available for those who want to join via free video conferencing (see end of this invite)
AGENDA
We hope to see new faces attending as we conduct the business of the Alumni Association and make plans to reach our continuing goals. These goals include but are not limited to:
Establishing new communication channels to reconnect brothers
Creating events to reconnect alumni brothers
Recolonizing at VCU
---
POST MEETING



VCU Alumni Night @ Nationals Park
For those going to the Washington NationalsGame, this a perfect gathering spot one block from the Navy Yard Metro and right across the street from the stadium.
Park in one place for the night. (always confirm lot closing time with lot owner)
IT'S STILL NOT TOO LATE TO GET TIX TO THE GAME
Go to the link for Nationals tickets through the VCU Alumni site BEFORE the August 4th deadline and sit with us. (you need to tell the email contact listed on the VCU alumni tickets page that you want to sit with the Kappa Sigs, otherwise you'll be seated among other VCU Alumni. For tickets go here:
https://www.vcualumni.org/Calendar/Details/12907
YOU CAN ALSO GET YOUR OWN TIX AFTER AUG 4th
But you won't be seated with VCU Alumni or KS Brothers. (Maybe you like it that way, Rock on wich your bad self.) Get tix directly from the Nationals Box Office. Regular price.
---
Join Us Virtually via Google HangOuts

If you can't join us in person, we have 25 slots open for a Google Hangout. Details and the HangOut link itself can be found in the Private Group or available by emailing one of the following people:
• Join the Private Group
• Visit Our Public Facebook Page
• Contact Kevin Taylor at ks.lz.events@gmail.com
• Contact Monirom S. at ks.lz.gs.vcu@gmail.com
GOOGLE HANGOUTS LINK
http://bit.ly/ks-lz-aa-qtrly-meet-aug2017
NEW TO HANGOUTS? HERE'S HOW YOU GET STARTED
You'll need some time to get set-up from scratch if you've never done this before. Don't wait until just before the meeting. http://bit.ly/lz-hangouts-scratch

---
ABOUT GORDON BIERSCH RESTAURANT
Located only one block from Nationals Park, Gordon Biersch is a nice restaurant and brewery. Our friends and family can enjoy our full-service bar with a patio, multiple high-definition flat screen TV's and free WI-FI.
http://menu.gordonbiersch.com/navy-yard-menu