Location
Cafe Istanbul
2372 Saint Claude Avenue
New Orleans, LA 70117
Refund policy
Contact the organizer to request a refund.
Eventbrite's fee is nonrefundable.
Grab the popcorn! It's showtime! Join us as we watch short films and YOU VOTE for your favorites.
About this event
FUTURE IS FEMALE SHORT FILMS
Interactive movie-going at it's best! YOU CHOOSE your favorites, give flowers (praise) and feedback, and hear directly from the artists themselves. Hosted by Denise More and TK Fairley and Rochelle McConico of Not Another Black Show!
Now Showing:
The Art of Hosting
Drawing with Rachel
In Case of Emergency
Be In Sync
Method: A Voice Actor Prepares
Netflix and Chill
(Call Me When You Learn How To Use That) DICK!
Quarantiney People
Q&A to Follow!
THE LYSISTRATA COMEDY FESTIVAL: CELEBRATE FUNNY WOMEN.
Like us on Facebook! Check out our Instagram feed!
THE ART OF HOSTING
by Sarah Mack - Writer/Director/Actor, and Josh Price - Producer/Actor
Seemingly perfect Claire is in the middle of killing herself when her dementia-riddled neighbor and his son show up. Unable to be impolite, Claire invites them in, but when they won't leave, she's faced with the impossible task of hosting guests...while committing suicide.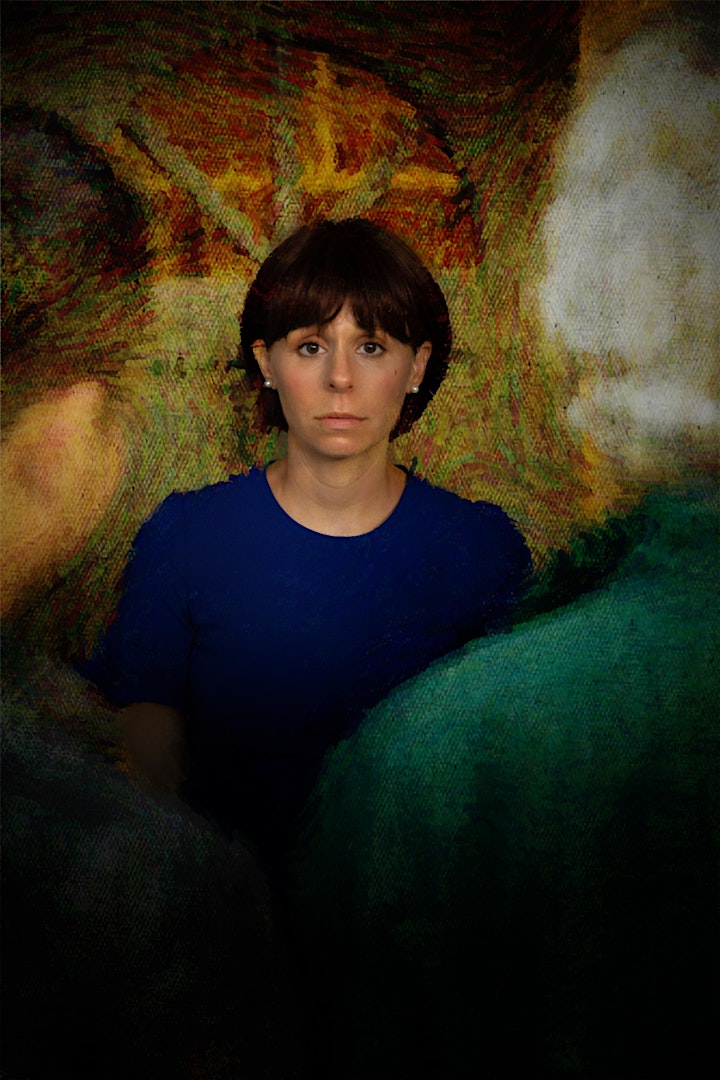 DRAWING WITH RACHEL
by Rachel Suffian
A well-intentioned yet painfully awkward artist hosts a "Learning to Draw" TV show, teaching viewers how to draw wildly outlandish concepts.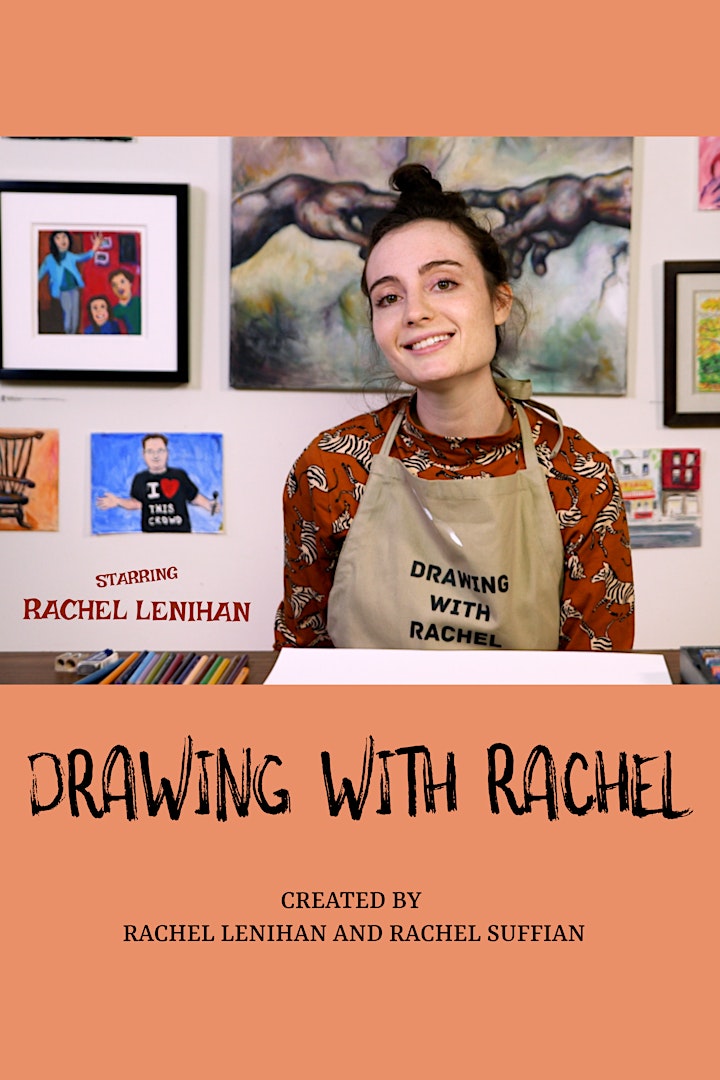 IN CASE OF EMERGENCY
by Amy Kersten - Writer, Actor and Editor
In an attempt at functioning adulthood, mismatched thirty somethings Lu and Andy, list each other as emergency contacts for life's disasters big and small.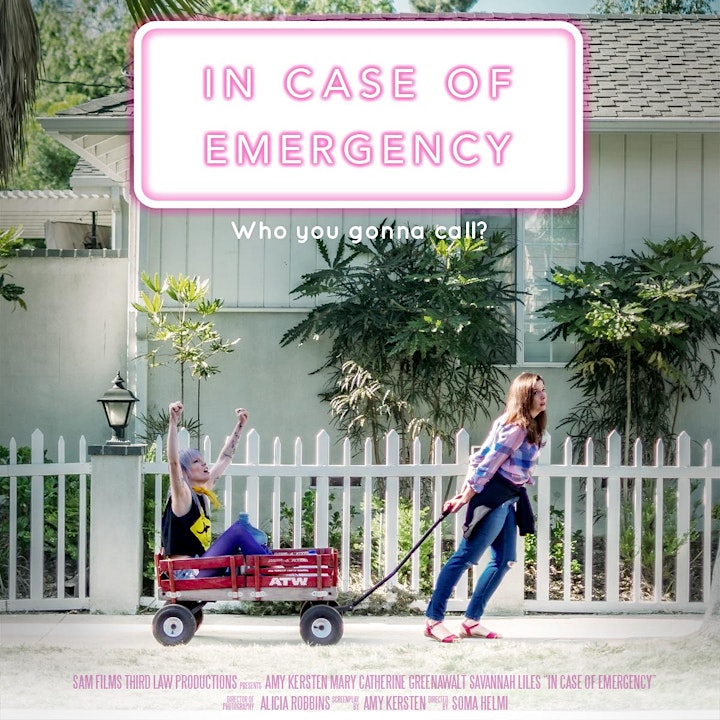 BE IN SYNC
by Alexa Albanese
A "period piece" about one lesbian who has discovered the secret to finding her soulmate.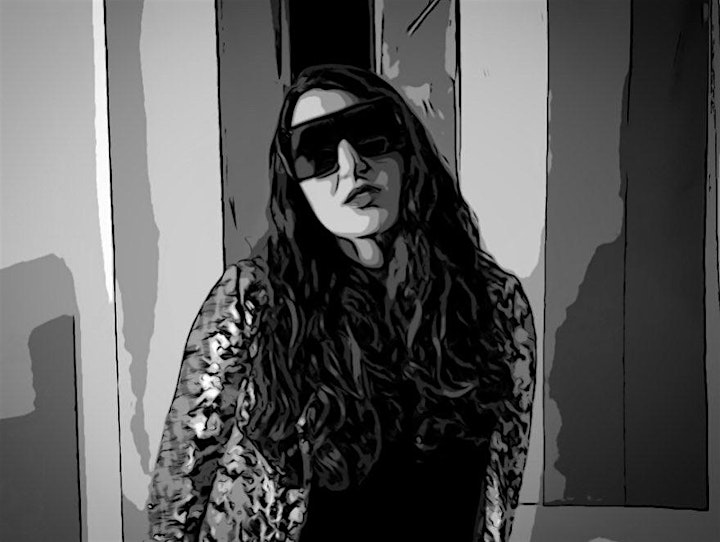 METHOD: A VOICE ACTOR PREPARES
by Writer/Director Jessica Renslow
A day in the life of a voice actor that takes his craft VERY seriously.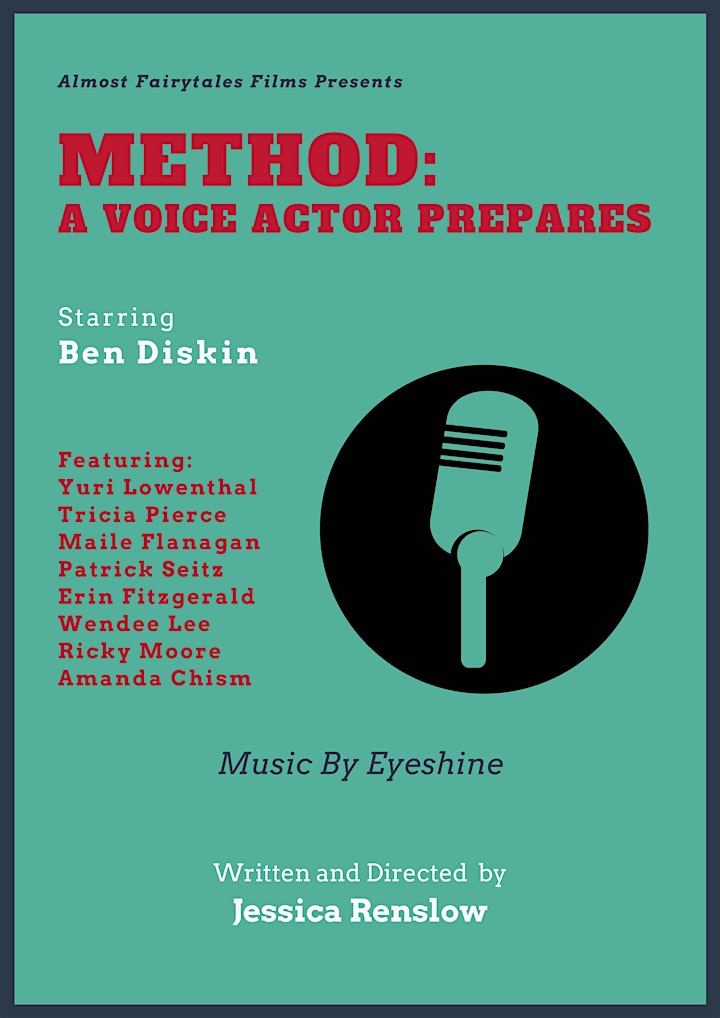 NETFLIX AND CHILLby EP/Writer/ Star. Cynthia Lea Clark. Director/Co-star Casara Clark
A wannabe-hip Baby Boomer surprises a cheeky male friend when she invites him over to Netflix & Chill. While she does know "all the kids are doing it," she expects that it's quite literally just watching Netflix and relaxing. Meanwhile, he, of course, expects to get lucky. Disappointed, he sits back and watches ten hours of TV with her. He also fails to correct her on the meaning, leaving her to continue to use the term in her daily life, all while relaxing with wine, ordering food, even planning travel. It isn't until she casually drops the term during a conversation with her daughter that she sees the error of her ways. And oh, does she see it.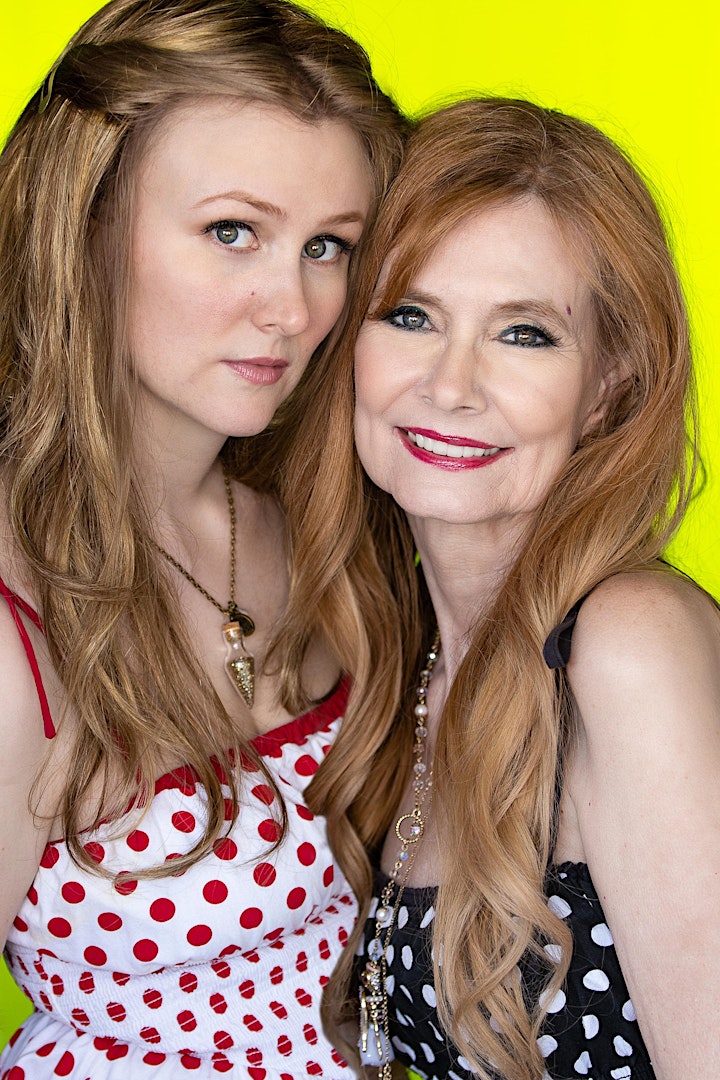 (Call Me When You Learn How to Use That) DICK!
by Real Tough Cookies
For centuries women have been forced to take a backseat when it came to sexual pleasure and (Call Me When You Learn How to Use That) DICK! is the flamboyant rally cry that demands more from men than the bare minimum. This music video declares that effort, not size, is why men are coming up short and women aren't coming at all.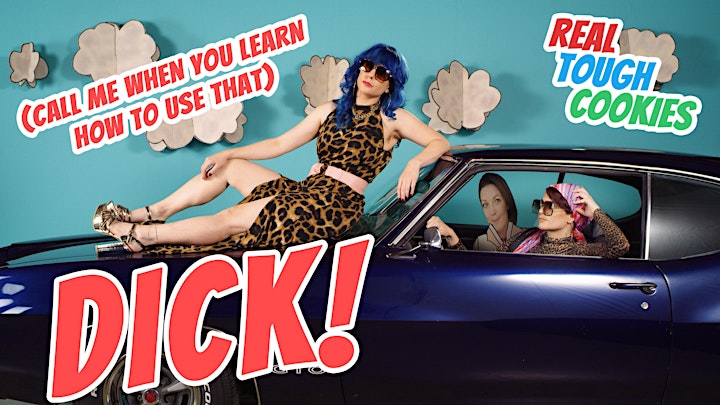 ABOUT THE LYSISTRATA FESTIVAL
Birthed from the minds of four comedians and writers comes the Lysistrata Comedy Festival. Lysistrata was able to gather women together and use unconventional means to stop war. Well, we posit that we can change anything for the better with a little female ingenuity. Join us as we celebrate women and the power of our collective work, and take over New Orleans for three days of nonstop comedy!