Description
Ticket includes food from The Choppin Block, three drinks courtesy of Budweiser, and a night of music. All Lyrics ticket holders also get a FREE WEEKEND PASS to the Outdoor Expo!
Join us for a night of amazing music, great food, and unforgettable stories. Lyrics is the songwriter event of the season bringing together some of Nashville's best songwriters to tell the stories behind the music. In conjunction with the Tuckessee Outdoor Expo, the event will be held at Freedom Point. A portion of the proceeds from this event will go to support the Warrior Initiative. Learn more about their mission here.
Meet Our Songwriters
Wynn Varble
Wynn Varble admits he must have been destined for a career in country music. Wynn was raised in the small town of Ellenwood, Georgia, where music was a central part of his life. He recalls his father's collection of country LP's and the hours he spent listening to the legends: Merle Haggard, Hank Williams, Bob Wills, and Jimmie Rodgers, whom Wynn credits as being his primary musical influences. He says he did just about anything to hear the newest country record – even if it meant trading in his big brother's rock albums and catching trouble for it afterwards!
Wynn had his first #1 song "Have You Forgotten" with Darryl Worley in 2003. The song was nominated for SONG OF THE YEAR by the CMA. In 2008, Waitin' on a Woman, which Wynn co-wrote with Don Sampson was nominated by the CMA for SONG OF THE YEAR. His most recent #1, I'm a Little More Country recorded by Easton Corbin, was also nominated by the ACM for SONG OF THE YEAR.
Wynn's songs have been cut by a range of great artists, including Easton Corbin, Garth Brooks, Lee Ann Womack, Brad Paisley, Darryl Worley, Kellie Pickler, Montgomery Gentry, Jason Sellers, Gary Allan, Trace Adkins, Clint Daniels, Kevin Denney, Tracy Byrd, The Kinleys, Chris LeDoux, Danni Leigh, Mark Chesnutt and Sammy Kershaw. Learn More
Joe West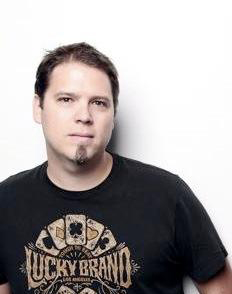 Joe West is a writer, producer, and engineer who has worked with some of the biggest names in music. From Toby Keith to Keith Urban, West has moved through country music scene by storm.
As a songwriter West has had multiple #1 singles as well as cuts with Keith Urban, Toby Keith, Tim McGraw, Jimmy Wayne, Warrant & many others. His music has been featured in over 100 network, cable & feature films.
West has a long & distinguished list of production/mixing credits including; Joey + Rory, Emmy Lou Harris, Warren Zevon, Shakira, Justin Timberlake, Jimmy Wayne, James Otto, Mercy Me, Steve Earle, Mathew Sweet, Indigo Girls & many more Grammy Award Winning and Multi Platinum selling artists. Learn more about Joe.