Description
If your law firm has partners & staff members with a knack for belting out a few tunes, join us on Thursday, November 9, 2017 for Lyrics & Lawyers II. While we hope professionals from the field of law show up en masse, all supporters of Project REAL are welcome to join! Attend as a spectator or sign up a competing team!

With great performances from some of our local judges and law firms, we're excited for our second Lyrics and Lawyers event this November and we hope you are too!
Singing teams can enter teams of 1-10 participants to perform a karaoke song. The top 3-5 performance teams will be selected for a second 'finals' round to determine which Southern Nevada law firm (or singing team in general) conquers when it comes to karaoke, with proceeds from the event benefiting Project REAL!
For more information see the flyer below. If you would like to speak with someone directly about purchasing tickets or becoming a sponsor, you may reach our event specialist Latoya Holman at lholman@donorbasis.com or 702.388.7527.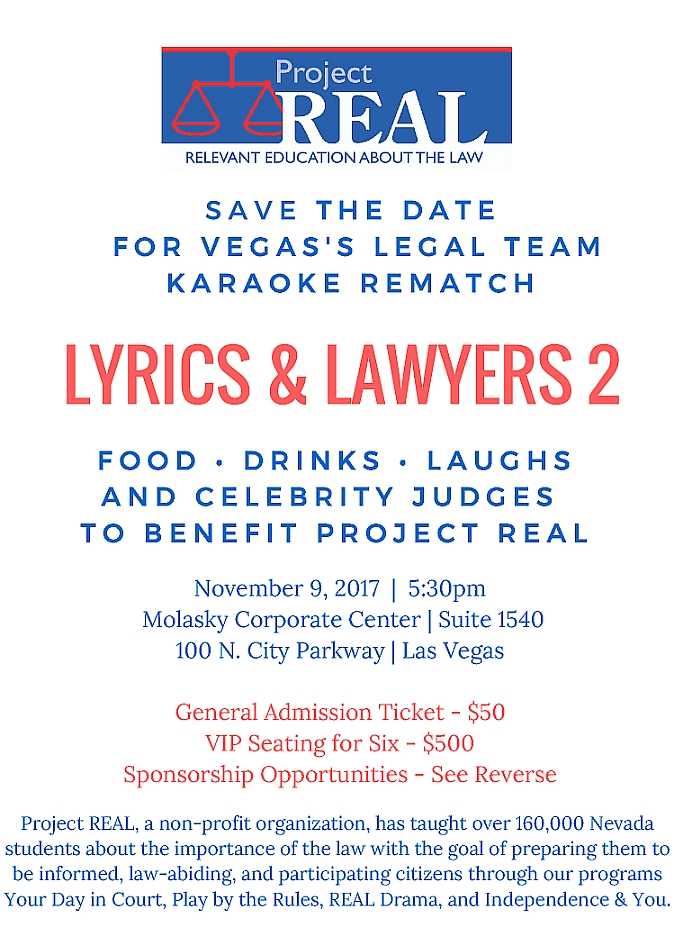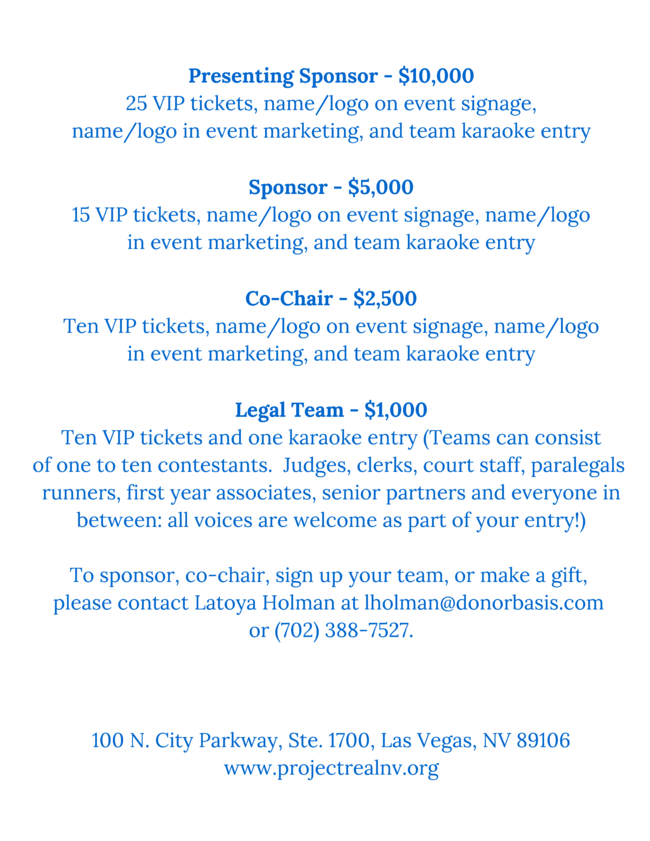 If you've ever seen large groups of students roaming the halls of our local courthouses in the morning, that is Project REAL hard at work with one of the many unique educational opportunities we provide at no cost to the students, teachers, and schools of Nevada. Please support us in our work by joining this entertaining evening of lyrics, lawyers, and certainly a laugh or two as well!
Proceeds from this event will support our work helping the students of Nevada become the best versions of themselves. We accomplish this through our work educating students about the law and encouraging them to become active members of the communities we live in. We hope you will join us.