Location
Afrori Books
28 Kensington Street
Brighton
BN1 4AJ
United Kingdom
Refund policy
Refunds up to 30 days before event
Eventbrite's fee is nonrefundable.
A gorgeous afternoon of music and readings of 'Witches Steeped In Gold'.
About this event
Join us for a magical afternoon of music, readings, rhymes, bath bombs and more!
Here at this unique event you will have the opportunity to hear music that has been created by DV8 students inspired by the novel 'Witches Steeped in Gold' as the author Ciannon Smart reads excerpts with the music accompanying her.
Our fantastic judging panel will be hosting the afternoon and letting us know which composition they think is deserving of the Grand Prize!
Plus...
You can hear Ciannon chat about writing Witches Steeped in Gold and her newly published sequel to this highly acclaimed YA book.
Before and after the event you can also make a special witchy bath bomb with the lovely people at LUSH.
If you are looking for a blissful, ethereal afternoon of lyrics and lines this is the ideal place to be!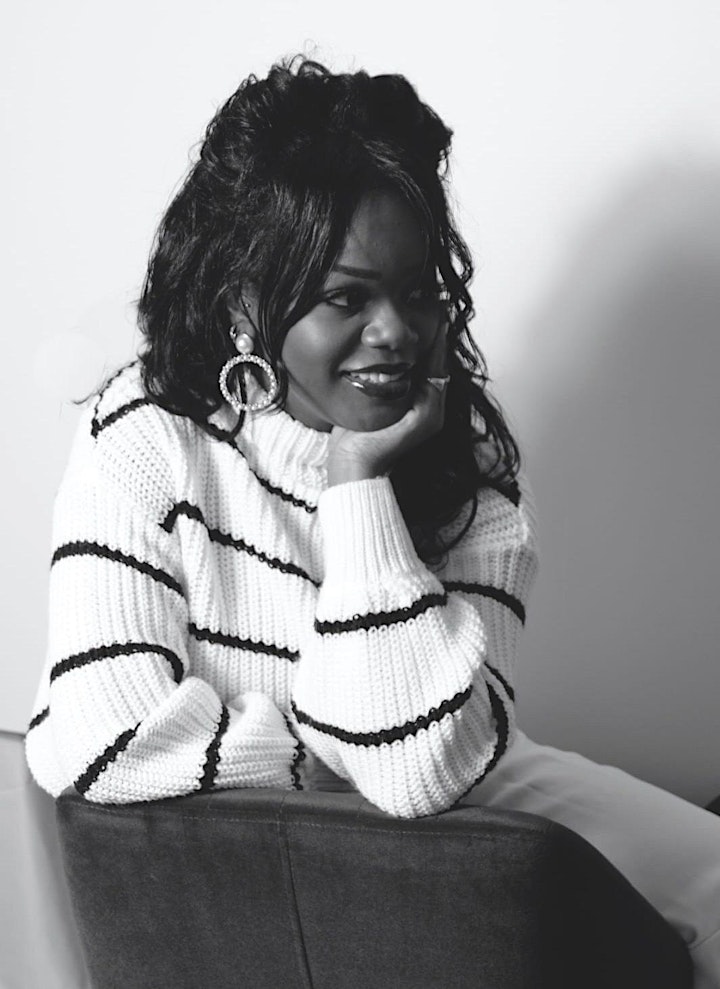 Ciannon Smart
Of Jamaican heritage, Ciannon Smart grew up in a small town in the south-east of England. As the only daughter in a house full of boisterous sons, she developed a voracious appetite for reading from an early age, preferring anarchy in stories rather than real life. Her debut YA fantasy duology is comprised of Witches Steeped in Gold (2021) and Empress Crowned in Red (2022).
In YA she loves her heroines exactly as she loves her villains: wilful, wily, and unpredictable. When not writing, Ciannon can be found reading, painting, or taking the long way home to listen to a good song more than once.
Witches Steeped in Gold
Trust no witch . . .
Iraya Adair has spent her life in a cell. Heir of an overthrown and magically-gifted dynasty, she was exiled from her home on the island nation of Aiyca when she was just a child. But every day brings her closer to freedom - and vengeance.
Jazmyne Cariot grew up dressed in gold, with stolen magic at her fingertips. Daughter of the self-crowned doyenne, her existence is a threat to her mother's rule. But unlike her sister, Jazmyne has no intention of dying to strengthen her mother's power.
Sworn enemies, the two witches enter a deadly alliance to take down the woman who threatens both their worlds. But revenge is a bloody pursuit, and nothing is certain - except the lengths Iraya and Jazmyne will go to win this game. Two witches.
One motive. And a very untrustworthy alliance.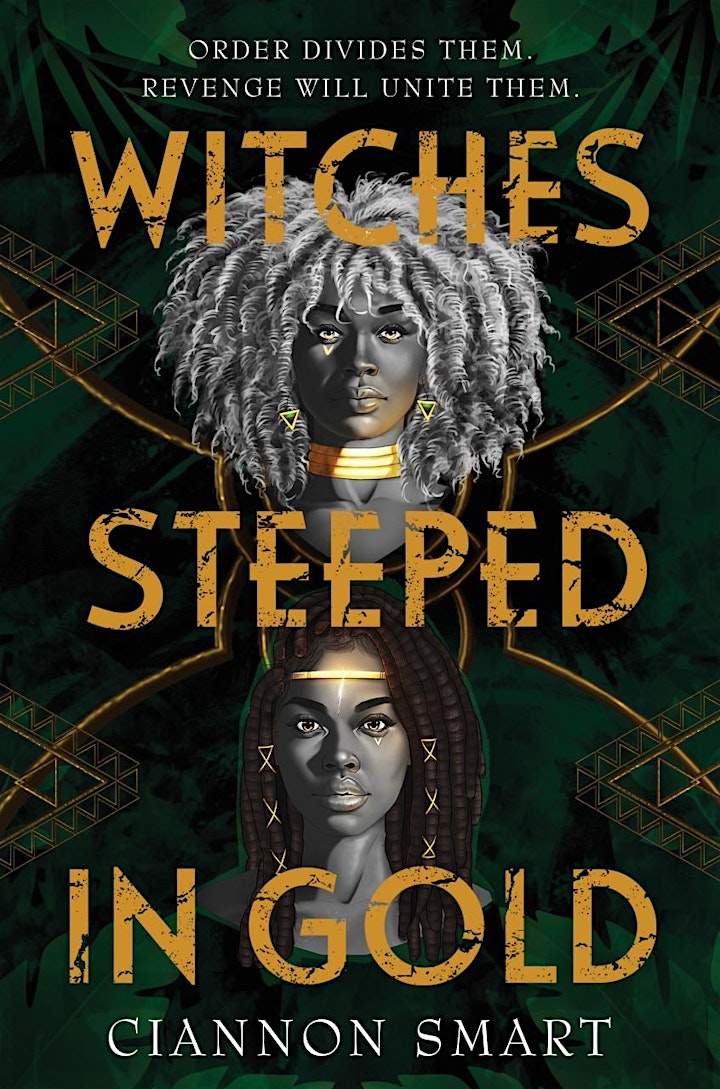 Dv8 Sussex
Dv8 Sussex is a creative college offering young people aged 16-18 personalised, industry-led courses in the most vibrant & exciting creative sectors. Through practical project based learning their students gain real life experience to develop skills in a supportive and ambitious environment, where there are continual opportunities to work and think differently.
Venue Accessibility
BSL Interpreters will be present at this event.
Wheelchair Access:
The Lighthouse venue is fully wheelchair accessible. The venue is on two floors.
We have accessible toilets situated in Level 0 (Ground Floor) and Level -1 (Lower Ground Floor).
Ground Floor: Lighthouse Office, Reception Area & Conference Room.
The Ground Floor is accessed at street level, there is no ramp required.
Lower Ground Floor: Digital Lounge & Toilets & Baby-changing facilities.
Access to the Lower Ground Floor is by platform lift or stairs.
All levels can be accessed using a central lift which has a doorway measuring 90 cm. The lift can hold a maximum weight of 300kg. It is designed to carry two people and one wheelchair, however in cases where a power motorised wheelchair is very heavy it may only be possible to hold one wheelchair and one person. The platform lift is run by the user inside the lift pressing a button and keeping it pressed down until the desired floor is reached. Lighthouse staff will assist with use of the lift.
Important: A maximum of two wheelchairs is allowed at a time in the Lower Ground Floor / Digital Lounge for health and safety reasons.
Other facilities and support:
Portable or backed seating can be provided on request, please ask a member of the team.
For ticked events, a free companion ticket can be provided for support workers or assistants and seats can be reserved in specific locations as requested. Please inform a member of the time at the time of booking.
We welcome assistance dogs and can provide them with a bowl of water.
Concessions
If you would like to come but are unable to purchase a ticket please feel free to contact us at admin@brightonbookfestival.co.uk and we will see what we can do.