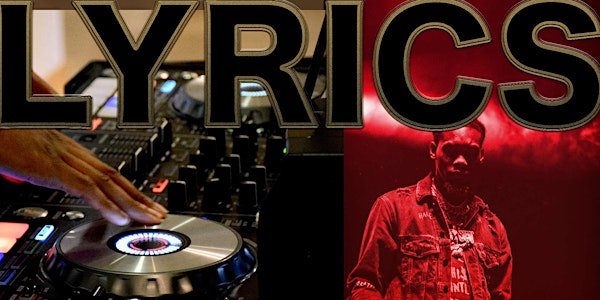 LYRICS. A reading of Act One of a play by Winston A. Wilson
Location
1039 Grant St SE
1039 Grant Street Southeast
Atlanta, GA 30315
Refund policy
Contact the organizer to request a refund.
Eventbrite's fee is nonrefundable.
Solomon uses his love of Hip Hop to overcome his life's biggest challenges.
About this event
Solomon Bell loves Hip Hop. It's helped him overcome a life of bullying and his personal fears. He enters to win a competition at Lincoln, New York's last remaining youth center. He puts his faith in the words and the poetry of his life. Allies and challenges confront his quest at every step. This story is about Solomon and all of us overcoming challenges and finding our voice.
THIS IS A READING OF THE FIRST ACT OF THE NEWEST PLAY BY WINSTON A. WILSON
What to expect at a stage reading:
The actors have had limited exposure to the script.
Usually stage directions are read that would not be read aloud in a full production.
The goal of a reading is to garner feedback and prepare it for a full production.
APPETIZERS
For registered patrons. The food is amazing.
DONATIONS REQUESTED:
We will be serving appetizers so donations will help defray the costs.
We asking for contributions to Quiana's Voice our first signature event. Learn more at quianasvoice.org.
Solomon Bell is a bullied, nerdy teenager that loves Hip Hop. When the first and biggest Hip Hop competition comes to his small town on the outskirts of New York city, he knows that by winning it he will get his family out of desperate and frightening situation.
Each donation goes toward our goal of raising five thousand dollars for Quiana's voice. This will be the Rising Tide Charity helping a creative with technology that helps them.
OUR VENUE
Owner and "Kitchen Artist" of Marguerite's Jerk Bistro, Charlene "Maggie" Diaz always had a passion for cooking. She loves to see the joy and satisfaction on people's faces when they eat her food. Maggie didn't need to go to culinary school, either. She's sharing her traditional Jamaican culture with a twist.
"The experiences, authenticity, and menu came straight from my grandmas kitchen. I am providing a taste of my island, just around the corner!"
Marguerite's Jerk Bistro is celebrating another year in business this month and we are looking forward to many more years of great business in Atlanta, Georgia
"At 62 I'm still chasing my dreams and it's a blessing."
Marguerite's Jerk Bistro brings "great food and happy souls" to Beacon Atlanta in Grant Park. Our "Jamaican-fusion" restaurant offers a family-friendly environment with great food and happy souls, By "happy souls" we mean "great vibes coming together in a serene atmosphere, enjoying food so delicious that you'll want to sit around and talk about it, a community staple.
CAST
JASON C. LOUDER AS MALCOLM BARNES
IVORY SHIELDS AS COLLETTE JEFFERSON
CORNELIUS JEFFERSON AS SOLOMON BELL
ELYSE DAVIS AS LATOYA HILL
LARRY DURHAM JR AS TYRESE JONES
CAESAR WILSON AS MAX BARNES