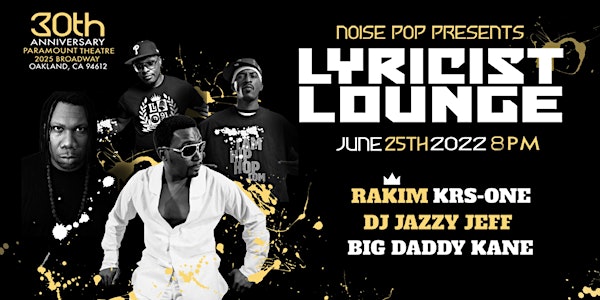 Lyricist Lounge with Rakim, KRS-One, Big Daddy Kane & DJ Jazzy Jeff
Event Information
Performers
Rakim
KRS-One, Big Daddy Kane, DJ Jazzy Jeff
Location
Paramount Theatre
2025 Broadway
Oakland, CA 94612
Noise Pop presents Lyricist Lounge 30: Rakim, KRS-One, Big Daddy Kane and DJ Jazzy Jeff
About this event
Celebrating 30 years showcasing the best talent in Hip Hop, Lyricist Lounge welcomes a lineup of legendary rappers for one night only in Oakland.
ABOUT LYRICIST LOUNGE
Lyricist Lounge was born as a series of open mic events hosted in a small studio apartment in the Lower East Side of New York City. Founded in 1991 by Anthony Marshall and Danny Castro, the duo dreamt of creating a space for raw talent and unsigned hype throughout the five boroughs of the city and beyond.
This dream became a reality and resulted in three albums, seven domestic tours, two seasons of the MTV sketch comedy series, "The Lyricist Lounge Sketch Show", two DVD releases and countless showcases featuring big name talent such as: Mos Def, Dave Chappelle, Talib Kweli, 50 Cent, Eminem, Notorious B.I.G., Sean "Diddy" Combs, Tracee Ellis Ross, The Black Eyed Peas, Jay-Z, The Roots, Tracy Morgan, Common, De La Soul, Q-Tip, Mobb Deep, Fat Joe, Wyclef, Snoop, Rakim and many others.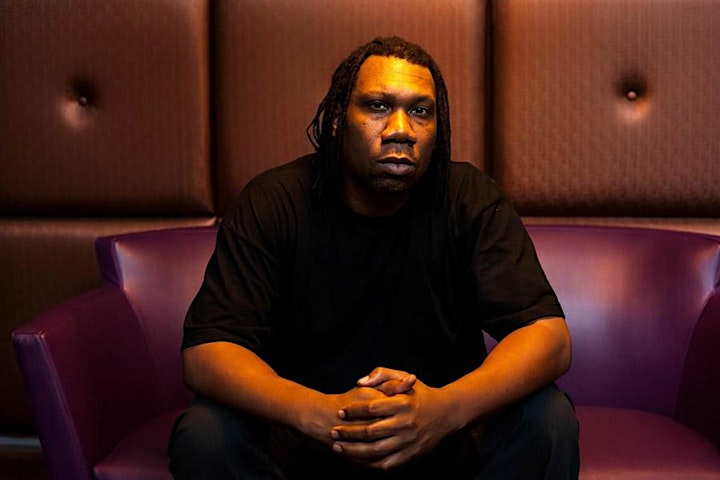 KRS-One
("Knowledge Reigns Supreme") is a rapper, lyricist, and activist born and bred in New York City. He first gained recognition as a member of the hip hop group Boogie Down Productions, which he founded with the late DJ Scott La Rock in the mid-80's. Following the sudden loss of La Rock, KRS-One started the Stop the Violence Movement. Dubbed by the Rolling Stone as the "conscience of Hip Hop," and with over 20 album credits to his name, KRS-One has built a career by staying loyal to the original tenets of Hip Hop: peace, love, unity and safely having fun. His most recent album, IMAMCRU 1 2, came out this past February.
Rakim
In the history of the Hip-Hop, few artists have had as great an impact on the development and progression of the art forms lyrical style as Rakim Allah. Universally referenced as one of the Masters of the Microphone and an influence and inspiration to his peers and followers alike, Rakim first exploded onto the scene with the release of iconic Eric B. is President in 1986 with long time collaborator Eric B. The single marked a turning point in the Rap world – raising the bar for future emcees and revolutionizing the way rhymes are delivered to this day. No serious discussion of the music's greatest performers is held without a deferential accounting of his achievements, and no serious rap artist grips a microphone without channeling some of his legend.
Rakim's intricately intellectual lyrics draw their force from his worldly experience, inner faith and progressive contemplation; his liquid and seemingly effortless delivery – often imitated but still unrivaled – from a fire fueled by a deep understanding of not just Hip-Hop, but also the Jazz and R&B influences that have surrounded his family since his youth. His recordings – including the all-time classics Paid In Full, Follow the Leader and The 18th Letter - have sold in the multi-millions worldwide. Billboard, Rolling Stone, MTV and a host of others consistently refer to Paid in Full as "the greatest Hip-Hop album of all time" – a claim that often repeated in audience polls. These Platinum albums line the walls of the Broadway, MCA and Universal labels and, with a Rakim appearance near guaranteeing an explosion of sales, he has been recruited to add his star talents to projects for Alicia Keys, Jody Watley, Damian Marley, Jay-Z, Dr. Dre, Mobb Deep, Lloyd Banks, Limp Bizkit, Gang Starr and Truth Hurts among many others.
Rakim's uncanny innovation was the focal point of the critically acclaimed recreation of Bob Marley's Concrete Jungle and has helped propel movie soundtracks such as Juice, Brown Sugar, the Rugrats, American Psycho and 8 Mile to Best Seller status. His role model status has led world famous brands such as Reebok, The Coca Cola Company, LVMH, Ecko and Sean Jean to choose him as spokesperson.
Now with twenty-five years at the top of Hip-Hop's Greatest list, the Long Island, NY native not only continues to record for himself, but also works with young artists signed to his own record imprint, Ra Records. With recent tributes in 2012 such as being named the #1 Lyricist of All Time by The Source magazine, receiving the coveted BET Lifetime Achievement Award and being nominated to the Rock and Roll Hall of Fame, two original music projects, his first feature film role and sold-out international tours keeping the world's eye on the one many call The GOD EmCee, Rakim Allah continues to lead where others just follow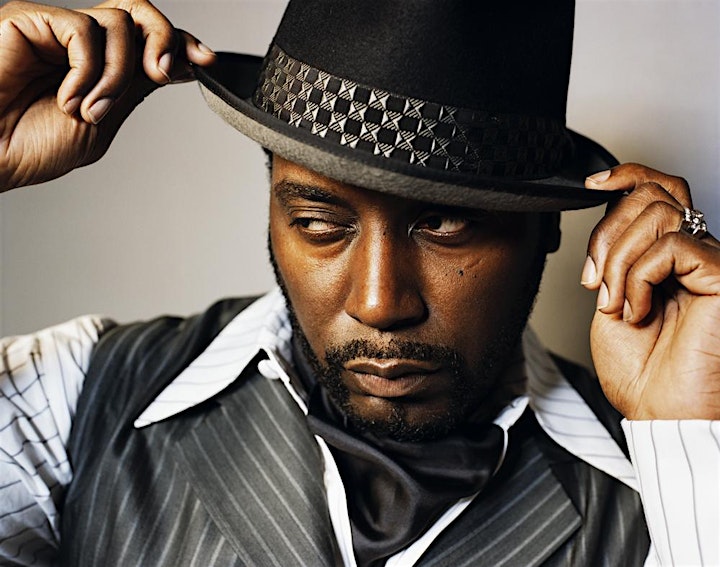 Big Daddy Kane
Undisputedly defined the term "lyricist" in the world of hip-hop. Along with the lyrical ingenuity he brought to the genre, he also introduced innovative live performances. Kane was the first rapper to ever hold not one but two sold out shows at the world famous Apollo Theater for women only. These lives performances, which consisted of theatrics, choreography and tailored costumes proved that Big Daddy Kane was not only an M.C. but he was a full entertainer. Kane revolutionized hip-hop fashion and the way hip-hop shows were performed.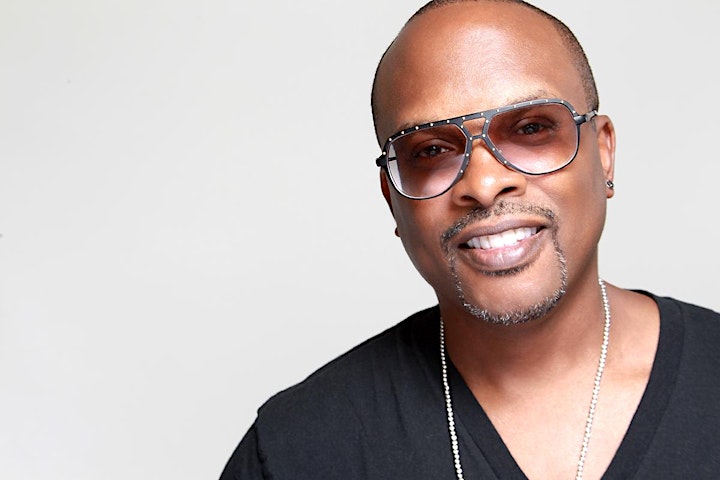 DJ Jazzy Jeff
DJ Jazzy Jeff was born in West Philadelphia and developed a love of music at an early age. Jeff was just ten years old when he started spinning records at parties; his family's basement was a training ground for his expert mixing. Since 1985, DJ Jazzy Jeff has wowed us with his flawless turntable skills, innovative production, and musical versatility.
From the success of "DJ Jazzy Jeff and the Fresh Prince" with partner Will Smith to the critical acclaim of his production company A Touch of Jazz, Jeff proved time and time again that he would always be a force to be reckoned with.
And he continues to represent with his solo projects, collaborations, mixtapes, and live shows. His love of music shines through in everything he does.
Until recently, DJ Jazzy Jeff had been busy traveling the globe. Jeff satisfies his passion for sharing good music with two annual European tours, regular tours of Canada, Asia, Australia, New Zealand, and the Middle East, and shows across the US throughout the year. With each set, he takes fans on a musical journey. And he chronicles all of his travels in the increasingly popular Vinyl Destination, a web series that documents DJ Jazzy Jeff's experiences on and off stage.
Due to the 2020 coronavirus pandemic, DJ Jazzy Jeff moved the party, literally, in-house with his signature livestreams: Magnificent Friday Nights (9 PM ET), Magnificent House Party (Saturdays at 3 PM ET), and Magnificent Lunch Break (Wednesdays at 12 PM ET).
Though DJ Jazzy Jeff is busy playing good music for fans worldwide, he hasn't stopped producing great music. His newest release, "Evil," debuted at #1 on Traxsource and continued to chart for weeks after its release. He is currently working with Philadelphia MC Dayne Jordan. The duo released "Memoirs of Dayne Jordan" in Spring 2015. In the meantime, the pair has released several singles and videos, including Room Test, All About the Art, I Want it All, Einstein (prod. by DJ Ferno), and Play Dat. The same year, DJ Jazzy Jeff founded the PLAYLIST Retreat, an invitation-only event that brings artists together to inspire, motivate, and fuel collaboration.
Over the course of his career, DJ Jazzy Jeff has achieved many accomplishments, including a DMC Championship and multiple GRAMMY Award and American Music Award wins. But he is a humble man who is still doing it as his 2002 hit said: "For Da Love of Da Game."
COVID Policy
ALL GUESTS are required to wear a mask for the duration of the event except when actively eating or drinking.
ALL guests ages 12 and older will be required to be fully vaccinated against COVID-19 (at least two weeks after second dose).
Acceptable proof of vaccination is either the original vaccination card or a digital vaccination record with an appropriate ID matching the name on vaccination documentation or a Clear Health Pass.
For COVID-19 Safety Requirements for ages 11 and younger, along with additional information and resources, please visit www.paramountoakland.org.
https://paramountoakland.production.carbonhouse.com/plan-your-visit/covid-19-safety-requirements
Performers
Rakim
KRS-One, Big Daddy Kane, DJ Jazzy Jeff
Date and time
Location
Paramount Theatre
2025 Broadway
Oakland, CA 94612