Lynn Wise - How to Scale Your Business for a Buyout

Tuesday, January 6, 2015 from 6:00 PM to 8:00 PM (EST)
Event Details

---
THIS WEEK'S TOPIC: 
How to Scale Your Business for a Buyout:

with Lynn Wise

$20 At the Door / $10 Advance Purchase through EventBrite
Nobody ever starts a business with the hopes of letting it just die when they get old.  But sadly, most business owners rarely take the time to scale their business in such a way that it has an asset value worth purchasing.  The end result?  They just close shop when they decide to retire.  There is a better way!  You can, right now, implement 8 components into your business that make your company worth purchasing. 
And Lynn Wise knows what those 8 magical components are. 
Now you might be thinking, "I never want to sell my business, I love what I do!"  That's fine, and there is a big difference between keeping a company because nobody wants it, and keeping a company that everyone wishes they could buy.  Spend 2 hours with Lynn Wise and you will hear the answers to these questions and many more...
What 8 components do I need in my business to scale?

How can I scale my business even when I'm trapped inside the business?

What if my business needs me to function?  Can I still sell that company?

How do you determine the saleable value of a business?

How long does it take to prepare a company to sell?

What are the hottest selling types of businesses?

WHO SHOULD ATTEND?
Successful business owners who want to sell their business one day.

Business owners who want to 'roll up' their business with others.

Business owners who can't seem to get out of the day to day functions in their biz.

Business owners who want to create partnerships with investors.

Business Acumen Rating: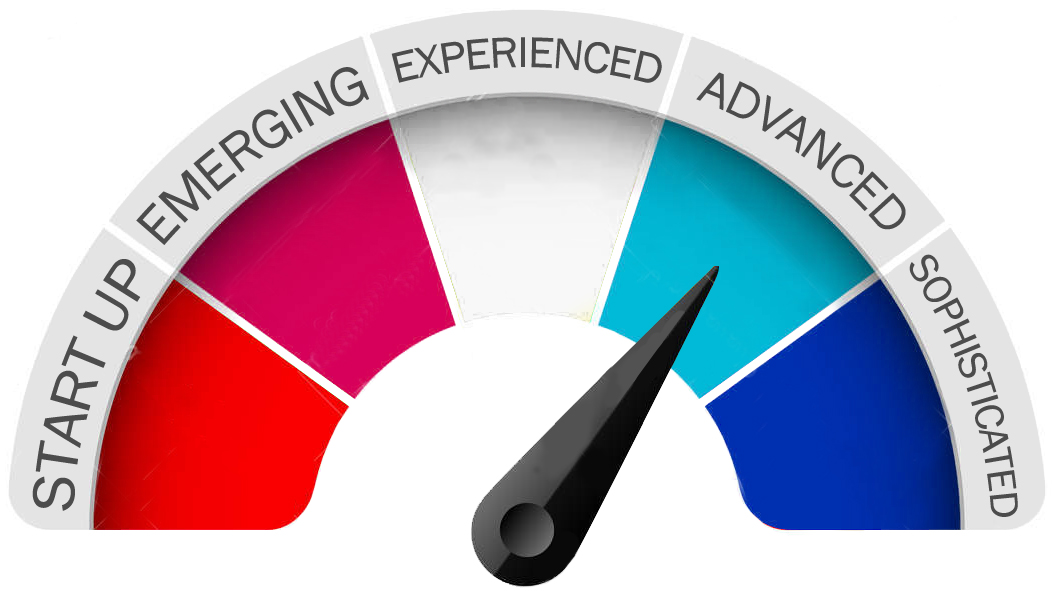 Ticket Price: $20 At the Door, $10 In Advance
ABOUT THE SPEAKER: 
Lynn Wise
Lynn Wise is the founder and owner of Wise Business Advisors.   She helps business owners shift their focus to working on their business instead of in their business so they can scale it and sell it.

Lynn teaches business owners the 8 key essentials areas they must build and execute to establish their businesses as a valuable asset for their future.  
Over the last 35 years, Lynn has owned a plumbing and heating contracting business, four retail boutiques, a distributorship, and a salon.  She has 20 years of corporate sales and management experience, including with IBM, and she holds an MBA and Finance degree.

Lynn is a Michigan native and has lived in the Tampa area since 2004.  She and her husband, Norm, love to play golf and have been married for 35 years.  Their daughter, Erika, lives in New Jersey and works in the technology field.
When & Where

KPI Tampa Office
1111 W. Cass St.
Tampa, FL 33606


Tuesday, January 6, 2015 from 6:00 PM to 8:00 PM (EST)
Add to my calendar
Organizer
Welcome to the Key Person of Influence events page for Eventbrite. 

Our Profitable CEO Workshop Series is exclusively for owners and C-suite executives of successful, growing, professional service companies. Most of these workshops are ticketed events through Eventbrite.
These workshops aren't generic or boring presentations; they are highly-interactive conversations backed with implementable, proven strategies. You will be able to ask your specific questions to get the answers you need for your business to excel in this new collaboration economy.
Our KPI CEO Socials are are casual but highly-vetted, high-level gatherings for the sole purpose of connecting with area leaders, and connecting them to one another.  These socials are by invitation-only and are limited to 12 attendees. To be considered for an upcoming CEO Social, visit our landing page for list of qualifications and for more info:  CLICK HERE FOR INFO
To learn more about our Personal Brand Accelerator program, and for video testimonials from some of our clients, visit our website: KEYPERSONOFINFLUENCEUSA.COM

---