Description
3rd Annual Anniversary Sale!
Friday, November 9th | Saturday, November 10th |
Sunday, November 11th | Monday, November 12th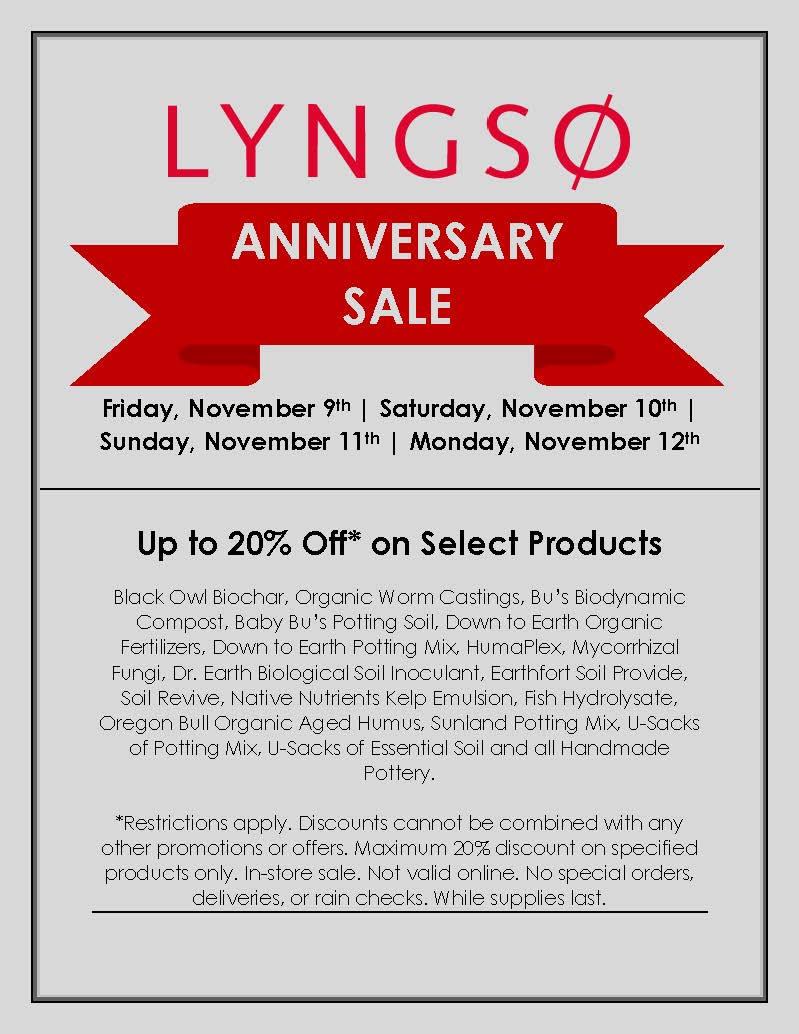 Up to 20% Off* on Select Products
Black Owl Biochar, Organic Worm Castings, Bu's Biodynamic Compost, Baby Bu's Potting Soil, Down to Earth Organic Fertilizers, Down to Earth Potting Mix, HumaPlex, Mycorrhizal Fungi, Dr. Earth Biological Soil Inoculant, Earthfort Soil Provide, Soil Revive, Native Nutrients Kelp Emulsion, Fish Hydrolysate, Oregon Bull Organic Aged Humus, Sunland Potting Mix, U-Sacks of Potting Mix, U-Sacks of Essential Soil and all Handmade Pottery.

*Restrictions apply. Discounts cannot be combined with any other promotions or offers. Maximum 20% discount on specified products only. In-store sale. Not valid online. No special orders, deliveries, or rain checks. While supplies last.
*EVENT REGISTRATION IS NOT REQUIRED*