Description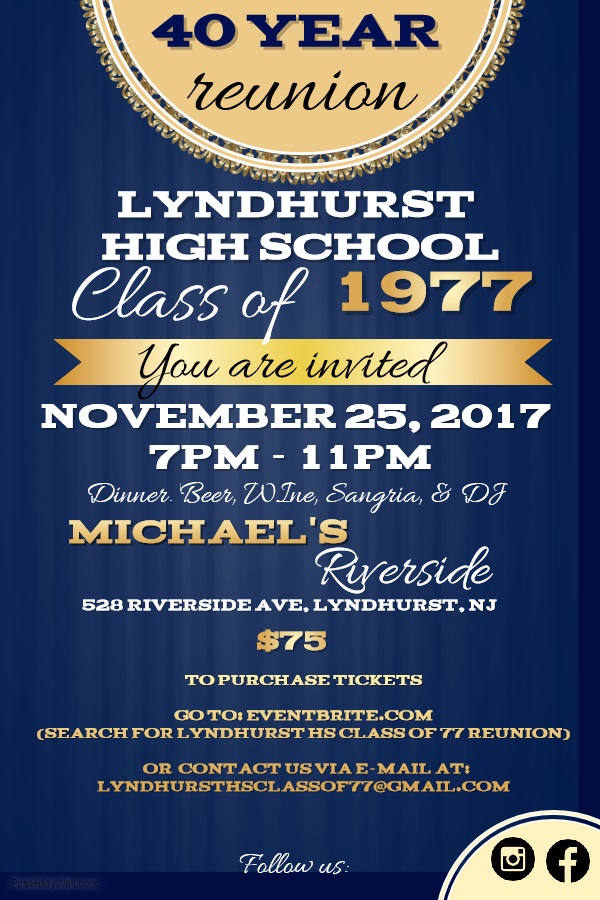 Get your tickets as soon as possible so we can get an idea of how many people to plan for.
If you wish to pay by check, please e-mail us at LyndhurstHSClassof77@gmail and we will send you the address.
Please share with classmates that you keep in touch with who may not be on social media.
Can't wait to see everyone!!!!!