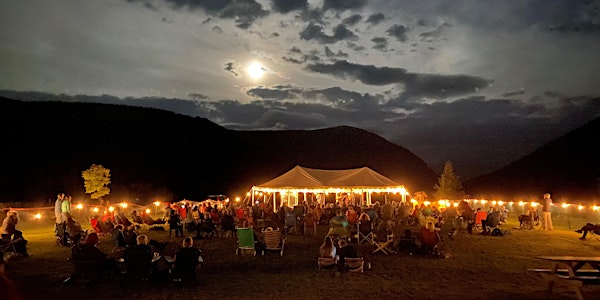 Lynda Cohen Performing Arts Series at Crawford Notch - Free Concert Series
Location
AMC Highland Center
Route 302
Bretton Woods, NH 03575
The Lynda Cohen Performing Arts Series at Crawford Notch features 4 FREE summer concerts on the idyllic grounds of AMC's Highland Center.
About this event
Originating from her love for music and the mountains, Lynda Cohen imagined a series where people from far and wide could come together nestled among the mountains of Crawford Notch to enjoy one of her life long passions, music.
The 2022 free concert season of the Lynda Cohen Performing Arts Series will feature the following artists:
Saturday, July 9, 2022 – Bennett and Perkins with Taylor Whiteside, Opening Performance with Lynda Cohen and Bob Grappel
Saturday, July 23, 2022 – Twisted Pine
Saturday, August 6, 2022 – Gawler Family Band
Saturday, August 20, 2022 – Beg, Steal or Borrow
Registration is required. Please "select date(s)" to sign up.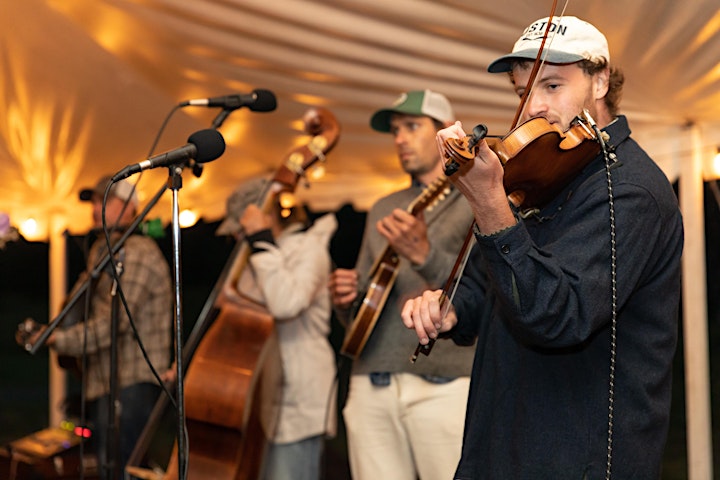 Event Guide
What to Bring:
Lounge, camp chair, or blanket, weather appropriate clothing, flashlight, cash or card, ID, and a mask. Picnic items optional.
What to Expect:
Weather: Concerts are being held rain or shine.
Drinks and Snacks: Simple snacks and beer and wine will be available for purchase. BYOB is not permissible due to state liquor laws.
Dinner: Bring your own picnic to enjoy on the lawn OR purchase in advance by phone. Dinner is available from 5:45-8:00 pm, with first come first served indoor seating or a to-go-box to enjoy in the field. Please reserve by the Saturday one week prior to your concert date. Call 603-466-2727 and select option one any time Monday through Saturday between 10am and 5pm.
Members (plus tax): Adult $24, Youth $20, Child $13
Non-Member (plus tax): Adult $29, Youth $24, Child $15
Parking: Limited parking is available on site. Guests will be directed to overflow parking options within walking distance. There are four electric car charging stations available on a first come first served basis. Accessible parking available in the Highland Center lot.
Pets: We love our furry friends, but unfortunately we cannot accommodate pets at this time.
COVID Policy: AMC continues to adjust policies and operating procedures based on the latest directives from state and federal government. For more information visit https://www.outdoors.org/policies-covid/
We look forward to seeing you this summer!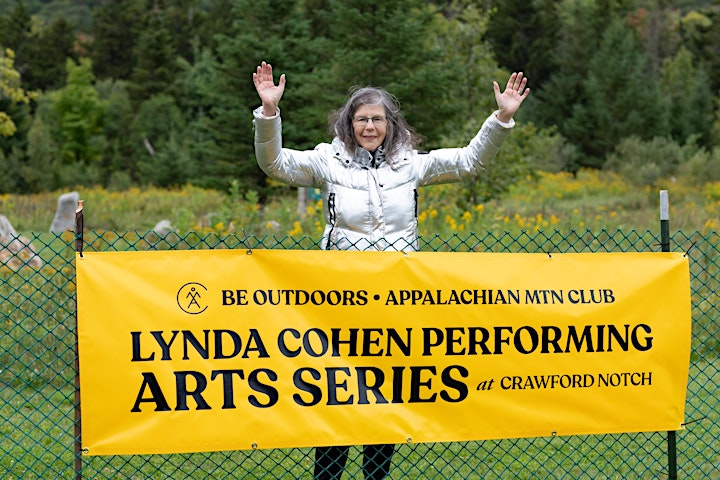 About AMC
The mission of the Appalachian Mountain Club is to foster the protection, enjoyment, and understanding of the outdoors.
AMC aims to be an inclusive, equitable, and kind community. At AMC, we are united in our adventures by mutual trust, collective safety, respect for the natural world, and appreciation for our time together outdoors. We pledge that AMC will always provide a welcoming and respectful environment.
For more information or to book a stay at AMC's Highland Center, call 603-466-2727 or email amclodging@outdoors.org.