Location
Vin de Syrah
901 5th Avenue
San Diego, CA 92101
Description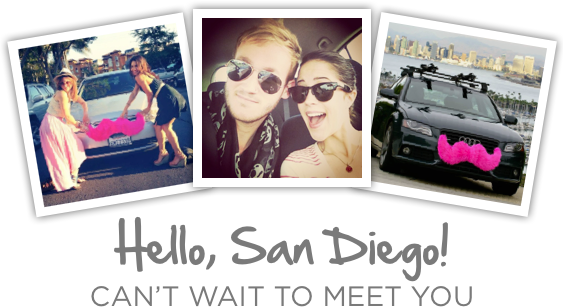 The pink mustache mania sweeping the country is coming to San Diego and we want you to be part of it! Join us for our San Diego Launch Party next Tuesday, July 2nd from 6-10pm at Vin de Syrah in the Gaslamp.
What to expect? An underground oasis filled with magicians, fortune tellers, bumping beats, and delicious treats. Did we mention an open bar to wet your whistle?
We'll send you home with $50 of Lyft credit and maybe even a pink mustache of your own. Just be sure to show us your Lyft app at the door!
What is Lyft, you ask? We're your new best friend with a car. Download the app to get outrageously affordable rides on-demand around San Diego, starting July 3.
Feel free to bring a friend -- or three!