LXXXV Encontro da Comunidade SQLPort

Tuesday, September 20, 2016 from 6:30 PM to 10:00 PM (WEST)
Event Details
Realiza-se no dia 20 de Setembro de 2016, o 85º Encontro da comunidade SQLPort, que tem como objectivo a partilha de experiências e conhecimento entre os profissionais e entusiastas de SQL Server em Portugal. O evento vai ser realizado no auditório da Microsoft Portugal, pelas 18:30, sendo a entrada livre para todos os inscritos.  

Agenda:
18:30 Abertura e recepção
19:00 "AZURE SQL DBaas ou IaaS qual escolher ?" - Ricardo Cabral (IT Manager)
20:10 Intervalo 
20:30 "Azure SQL Database para DBAs" - Vitor Tomaz (Microsoft)
21:40 Sorteio 
22:00 Jantar livre
Ricardo Cabral - Licenciado em Engenharia de Informática é um autêntico apaixonado e autodidata nas tecnologias de informação com mais de 13 anos de experiência em  IT manager, desenvolvimento e projetos. 
Fundador do IT PRO user group Português ' IT PRO Portugal' (www.itproportugal.pt).
Participa ativamente nas reuniões de comunidade portuguesas (AzurePT, Netponto, O365PT, PTJUG, PTXUG, SQLPORT, SQLSartuday Lisboa e Porto,etc). Voluntaria-se ativamente nas comunidades portuguesas (Arduino/Genuino Day, SQLSartuday Lisboa e Porto, TUGA IT,etc).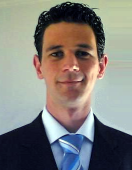 Vítor Faria Tomaz é atualmente engenheiro de suporte na Microsoft. Tem especial interesse por cloud computing e arquitectura de soluções. É um dos organizadores da comunidade NetPonto, a maior comunidade .NET em Portugal e da comunidade AzurePT, a comunidade portuguesa de Microsoft Azure.
Na Segunda sessão, o Vitor Tomaz vai falar sobre Azure SQLDatabase. O SQL Database possui várias características que facilitam a vida dos DBAs mas isso não significa que as bases de dados a correr neste serviço não precisem de atenção. Nesta sessão vamos verificar funcionalidades e detalhes do serviço que nos ajudam a correr, monitorizar e fazer troubleshoot com sucesso.
When & Where

Microsoft Portugal, Lda
Lote 2.07.02 Rua Sinais de Fogo
1990–110 Lisboa
Portugal


Tuesday, September 20, 2016 from 6:30 PM to 10:00 PM (WEST)
Add to my calendar
Organizer
Tuga Association is a non-profit association which is dedicated to knowledge promotion.