LXXXIII Encontro da Comunidade SQLPort

Tuesday, July 19, 2016 from 6:30 PM to 10:00 PM (WEST)
Event Details
Realiza-se no dia 19 de Julho de 2016, o LXXXIII Encontro da comunidade SQLPort, que tem como objectivo a partilha de experiências e conhecimento entre os profissionais e entusiastas de SQL Server em Portugal. O evento vai ser realizado no auditório da Microsoft Portugal, pelas 18:30, sendo a entrada livre para todos os inscritos.
Agenda: 
18:30 Abertura e recepção 
19:00 "Is Azure SQL Database Elastic Scale really elastic?" - Vitor Pombeiro ( DBA SQL Server - HMR ) 
20:10 Intervalo 
20:30 "Hadoop's Architecture it's relation to Microsoft Data Platform" - Niko Neugebauer (Data Platform MVP, Consultant - OH22) 
21:40 Sorteio 
22:00 Jantar livre
1º Sessão
Vitor Pombeiro
Is Azure SQL Database Elastic Scale really elastic?
Resumo:
We will see if the SQL DataBase Elastic Scale is really elastic or it as some rigid aspects. Starting from fundamentals, passing throw the tools available and ending in the management Services.
Sobre: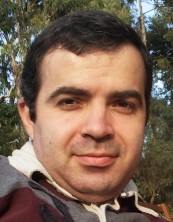 Vitor Pombeiro é um DBA no HMR e um entusiasta do SQL Server. Working with SQL Server since version 7.0 and before that with SQL Anywhere.
2º Sessão
Niko Neugebauer
Hadoop's Architecture it's relation to Microsoft Data Platform
Resumo:
Hadoop is the most widely talked data platform in the recent years. Hiding under the term "Big Data", one of the most disruptive data technology has arrived to the mass market in the recent years, allowing everyone to setup a data solution for everyone.The initial releases of Hadoop have had huge deficiencies in the terms of work, performance and organisation, but the Hadoop 2.0 has brought the needed changes in the underlying architecture and its steadily becoming more and more interesting as a multi-purpose data platform.Let us review what Hadoop, Spark, Hive, Pig, Tez, Ambari and others are and how can we get started with this data platform. Let us connect each of the pieces with the corresponding element in the current Microsoft Data Platform offerings to understand how can we be more effective in learning and understanding Hadoop.
Sobre: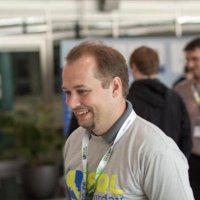 Niko Neugebauer é um Consultor da OH22, que possui uma experiência de 20 anos nas áreas IT. Microsoft Data Platform MVP desde 2011 e apresentador regular nos eventos nacionais e internacionas como SQLSaturday, PASS Summit, SQLBits, SQLRally e Business Analytics, o foco profissional dele é o plataforma de dados da Microsoft. É o actual líder e fundador da comunidade SQLPort.
When & Where

Microsoft Portugal, Lda
Lote 2.07.02 Rua Sinais de Fogo
1990–110 Lisboa
Portugal


Tuesday, July 19, 2016 from 6:30 PM to 10:00 PM (WEST)
Add to my calendar
Organizer
Tuga Association is a non-profit association which is dedicated to knowledge promotion.