Description
Upgrading or updating your leadership skills isn't about doing more, but doing better.
The LX (Leadership Experience) programme makes it easy to design a way of leading that will work better for you and your team. You'll leave Collider's hands-on leadership workshops with more clarity, confidence and purpose, and practical techniques and tools you can use right away.
Come along for 90-minutes of stimulating conversation, creative thinking and top-notch leadership training without the slog of learning complicated theories. LX makes leadership fun and simple for everyone whether you have "leadership" role or not.
Two weeks after the workshop you'll be able to meet up again with your LX group over coffee or tea to percolate on what you've learned and get ideas to deal with any issues or problems arising.
The topic for our third session is all about humility.
Arguably the holy grail of leadership – humility takes leaders deep into the territory of us, not me. We explore what it takes to be a powerful and humble leader.
You'll come away knowing how to:
Empathise and be courageous with other people

Help others use their personal power

Be a quiet leader who makes a big impact.
Sign up for the collider newsletter to get information on remaining sessions in the LX Programme:

Humility - 10 May
Flow - 14 June
Ingenuity - 12 July
Progress - 9 August
---
About the facilitator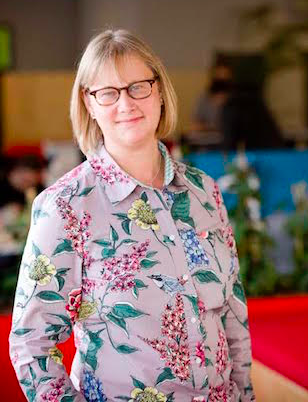 Leadership Developer, Performance Coach and Business Activator
Julie Treanor knows leadership from the inside-out and outside in. She has 20 years climbing the corporate ranks in communications, marketing and organisational development and governance to become an Executive Director of Corporate Affairs, Oxford Brookes University and NHS Direct in the UK, before emigrating to New Zealand and becoming General Manager, Communications of New Zealand's Ministry of Social Development.
Since 2007 she's been Senior Leadership Consultant and Lead Coach with Catapult Ltd, working with executives, managers, team leaders, business owners and their teams in organisations of all kinds, shapes and sizes.
After 30 restless years fighting her natural entrepreneurial tendencies, in 2016 Julie struck out on her own on a mission to help entrepreneurs, start-up CEOs and small business leaders grow their business by scaling their leadership and making it more creative. As well as coaching and mentoring many leaders, managers and teams, she is currently Executive Coach and Leadership Advisor 'in virtual residence' for Kiwibank Fintech Accelerator Programme and R9 Accelerator Programme.
---

As Wellington's new tech hub, The BizDojo has been playing host and curator of events that aim to support and grow the capitals tech, digital and creative industries. This is the Collider Programme.
Whether you just have an idea, or you are well on the way to global domination, there will be something in the Collider programme for you. Collider is open to all and the majority of the programs are free or low cost.