Description
Click the green "Register" box toward the right corner of this page to reserve your space for LWVWI Issues Briefing 2019!
FAQs
When is the Registration Deadline?
The registration deadline is end of day Friday, October 11, 2019
What's included in the registration fee?
The registration fee provides access to the full day's events. Morning coffee and tea will be provided. Breakfast foods will not be served. Registration also includes a Fajita Luncheon Buffet that meets all dietary requirements: Grilled Chicken, Fajita Vegetables, Shredded Lettuce, Tomatoes, Cheddar Cheese, Red Onions, Black Olives, Jalapenos, Salsa, Sour Cream, Flour and Corn Tortillas, Ice Tea.
Tickets are $45 for full attendee and $15 for students.
Do I need to be a member of LWVWI to attend this Conference?

Anyone can attend on Saturday. We welcome members and nonmembers, men and women. No, you don't need to be a member of the League and we encourage you to attend and participate. If you are interested, you can find out more information about joining at Issues Briefing.
Where do I park and enter the building for the event?
The Issues Briefing will be held in the Radisson Hotel Madison. There is plenty of free parking in the hotel parking lot. Parking by the "Twist Bar and Grill" entrance will situate you nearest to the Conference Room.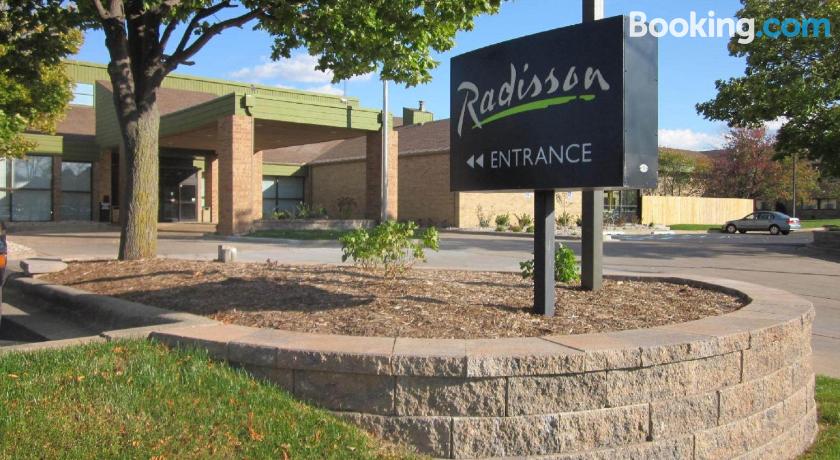 How can I find more information?
For updated information on the Issues Briefing including hotel reservation information and the day's agenda, please visit our website: lwvwi.org
How can I contact the organizer with any questions?
Please contact LWVWI offices directly by email (lwvwisconsin@lwvwi.org) or by phone (608-256-0827). Let us know if you have any accommodation needs for this event.