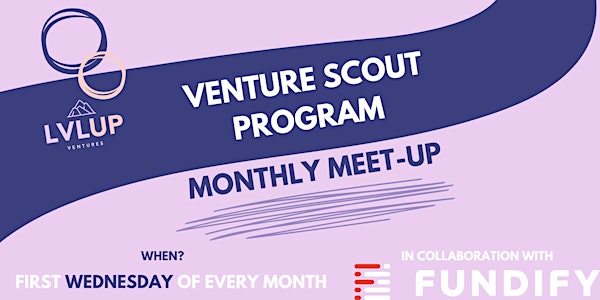 LvlUp Venture Scout Program Monthly Meet-Up
Are you interested in becoming a Venture Scout? Tune into our monthly meet-up!
About this event
For more information on the LvlUp Venture Scout Program please utilitze the following resources.
LvlUp Venture Scout Program Website
This is the standing event page for the Monthly Venture Scout meeting. The purpose of this meeting is the educate and inform people about the Venture Scout Program. A LvlUp partner will be available to answer any questions scouts/potential scouts may have and discuss action items such as how to source and how to perform due diligence.