Luz Puello to be inducted into the "2013 Class of Long Island's Top 25 Advocates for Latino Empowerment" presented by The Hispanic Network on May 7th, Westbury Manor and sponsored by Briarcliffe College!

Friday, May 31, 2013 from 6:00 PM to 8:00 PM (EDT)
Event Details
2nd Annual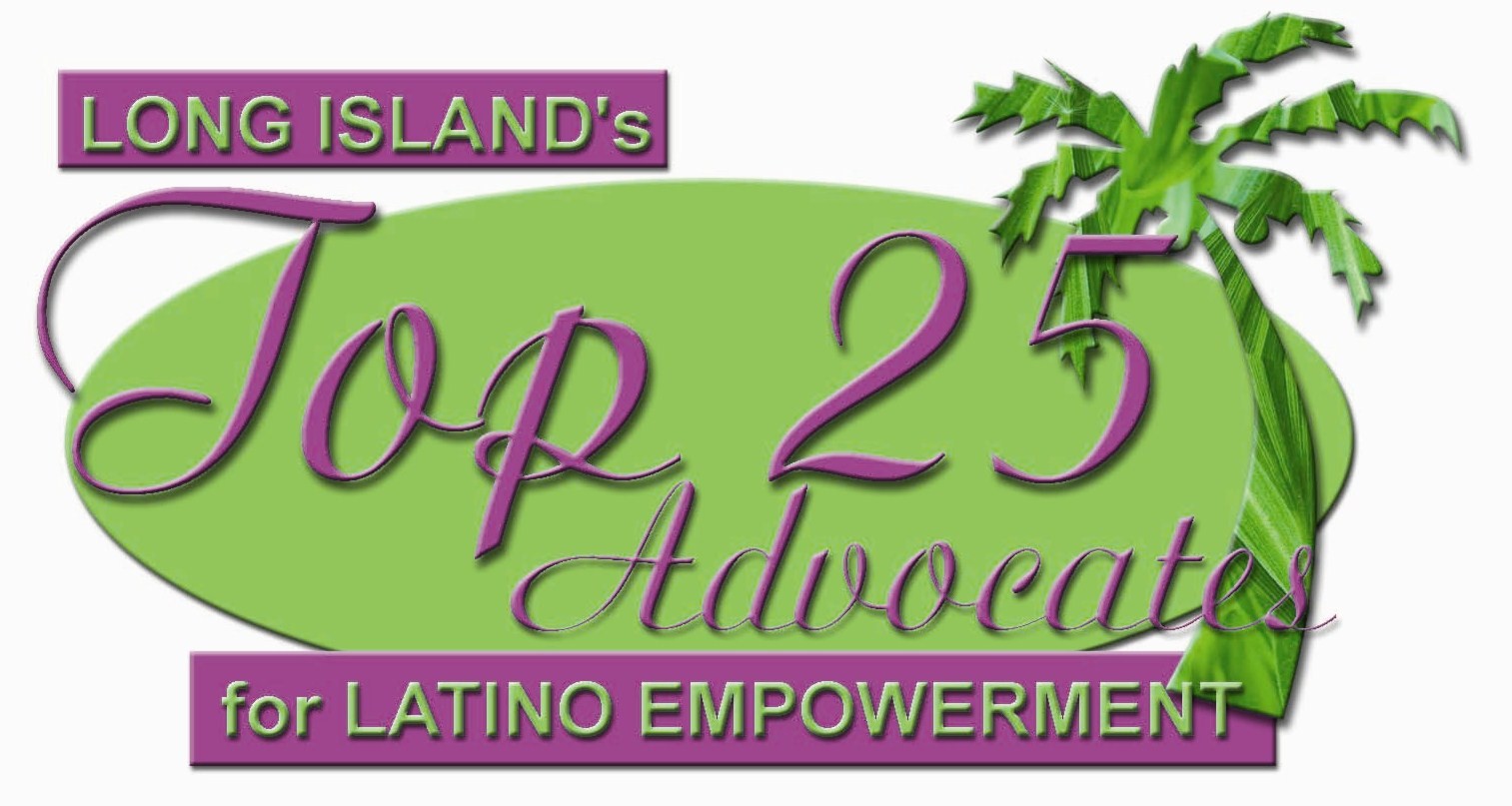 LUZ PUELLO
to be inducted as a member of the
"2013 Class of Long Island's Top 25 Advocates for Latino Empowerment"
She will be honored by the The Hispanic Network LLC
in partnership with Legendary Events 
and its benefactor

 along with other deserving individuals on  
Tuesday, May 7th from 6-8pm 
Westbury Manor
1100 Jericho Turnpike in Westbury
To register or for more information, call Tracey Gittere at (516) 222-0550 or TGittere@LegendaryEvents.net
Presented by 

Sponsored by 

Below is a brief summary of Luz Puello's outstanding accomplishments:
Born in Gurabo Puerto Rico, Luz grew up in Spanish Harlem in the early 60's during hard times when all of her friends were getting into drugs and dropping out of school. She volunteered at a youth center and tried to get the teens to stay in school and off drugs.
Luz's professional life centers on empowering women. With a graduate degree in Forensic Psychology, she volunteers to provide counseling to women in crisis and teaches self defense training for free.
Retired after 27 years as the director of marketing at Bronx Lebanon Hospital, her retirement did not last long because in 2007, her true calling to help those in need became a reality when she joined the Catholic Health Services of Long Island as the Healthy Sundays Project Coordinator.
Luz plans and holds events to reach the uninsured and undocumented workers, two of the most susceptible populations and most in need of health care resources.  She specifically coordinates educational and medical screening events which are conducted by CHS medical personnel, who volunteer their time to offer the free services using church facilities.
By working with the parishes, they are able to reach a large group that typically mistrusts the public health care system.  Most seminars are bilingual and given in Spanish, as well as English.  Healthy Sundays has over 300 volunteers from all of their hospitals, as well as Catholic Home Care and Hospices. They conduct the medical screenings and flu immunization. All services are always free of charge and all positive medical results are referred to one of our clinics. This program is unique and services the Hispanic population who might otherwise be without basic health care.
Last year the Healthy Sundays Program screened over 3,000 uninsured people, referred over 426 for follow up medical care, 17 for emergency care and immunized over 1,300 adults and children.   
Luz also coordinated outreach efforts for the aftermath of hurricane Sandy to the first responders and community providing them with the much needed Flu and Tetanus vaccines.
Luz and her husband Franklin have 3 daughters and six grandchildren and have been happily married for 39 years.
The "2013 TOP 25 ADVOCATES FOR LATINO EMPOWERMENT" AWARDS RECEPTION takes place on Tuesday, May 7, 2013, 6pm to 8pm, at the Westbury Manor. To register or for more information, call Tracey Gittere at (516) 222-0550 or TGittere@LegendaryEvents.net; or Maria Morales-Prieto at (516)319-9576.
A portion of the proceeds support the Hemsptead Hispanic Civic Association's important programs and services! 
When & Where

Westbury Manor
1100 Jericho Turnpike
Westbury, NY 11590


Friday, May 31, 2013 from 6:00 PM to 8:00 PM (EDT)
Add to my calendar
Organizer
Long Island's Champions for Familes benefits RotaCare!
RotaCare: Free Health Care for People in Need
Founded in 1992 by members of the Mineola‐Garden City Rotary Club, RotaCare was created to serve the needs of the uninsured on Long Island. It began when a group of concerned volunteers met at the Mary Brennan Interfaith Nutrition Network in Hempstead. Many of these volunteers recognized that in addition to food, the medical needs of their clients were not met adequately by the healthcare system. Through the collaborative efforts of the Rotary Club, local healthcare professionals, area residents, and Mercy Hospital, a "MASH" team was formed to operate weekly at the soup kitchen. RotaCare was born. Since its inception, RotaCare has remained a Rotary District project and supported by concerned companies, organizations and individuals to sustain its good works and benefits to the community by providing free health care to people in need. In 2007, RotaCare expanded its scope again, and moved to larger quarters at the A. Holly Patterson Extended Family Care Facility in Uniondale.
RotaCare is a 501(c)(3) non-profit registered with the State of New York.
Federal Tax ID 11-3135331
RotaCare Contact Information
Located on the grounds of the 
A. Holly Patterson Extended Care Facility
875 Jerusalem Avenue
Uniondale, NY 11556
(516) 539-9834
www.rotacareny.org
Luz Puello to be inducted into the "2013 Class of Long Island's Top 25 Advocates for Latino Empowerment" presented by The Hispanic Network on May 7th, Westbury Manor and sponsored by Briarcliffe College!