Description
Join Us on Wednesday, November 30th for the taping of
'What's Cooking in Real Estate'
In the Press:
'What's Cooking in Real Estate' is a unique synergy of high powered
networking and content driven video production. Every month, Real Estate
Celebrities are joined with a live studio audience, which consist of
handpicked industry insiders to discuss specific market trends while
preparing delectable dishes. The goal is to stimulate the Real Estate Industry
by delivering up to date information on an unparalleled platform.
Topic: Luxury Residential Sales and Development
Chef:
Judy Sahagian
Dinner Host:
Faith Hope Consolo
Featured Guests:
John Gomes of The Eklund-Gomes Group (Prudential Douglas Elliman)
Daniel Hedaya, President of Platinum Properties
S. Lee Wright, NYC's Premiere Holistic Interior Designer
Show Production:
Executive producers: Judy Sahagian | Vernon Jones
Producer: Ramfis Myrthil
Video Produced By Live Open House
Event Produced By JudyNetworks
Included:
Swag Bag


Appetizers

Dinner

Dessert

Drinks and Wine

LiveVideo Production of "

What's

Cooking

in Real Estate?"

Real Estate Celebrities & Industry Leaders

Media/Press

Solid Business Building Opportunities!
Details:
The event will be held at MCK+B
See Map for directions.
Location: NY Kitchen and Bath (NYKB) | 8 West 25th Street between 5th Ave and Broadway, New York, NY 10010
Date / Time: Wednesday, November 30th, 2011, 6:00pm - 10:00pm
Registration: 5:00 pm
Taping: 6:00pm
Networking: 7:30pm - 9:00pm
Registration Information:
Register above to attend this event.
Single registration: $99
Group Registration: $75 (3 or more)
At the door: $125 (Register Online and SAVE!)


Speakers / Cooks: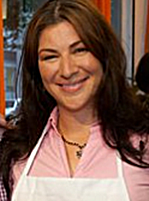 Judy Sahagian
Judy Sahagian has been in the real estate industry for over 17 years. She first received her real estate license when she was 18, leading to her subsequent pursuit of real estate ventures in appraisal, mortgages, construction project management, sales, and franchising. Throughout her career, networking and referrals have played an essential role in her survival and eventual success.
On May 11, 2011, JudyNetworks.com teamed up with LiveOpenHouse.tv and cooked up their popular new web show. "What's Cooking in Real Estate?" is a unique synergy of high-powered networking and content-driven video production. Every month, real estate celebrities and industry leaders pair up with top chefs and a live studio audience, consisting of real estate professionals, to discuss market trends and prepare delectable dishes.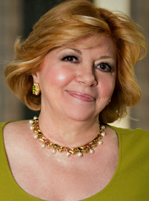 Faith Hope Consolo, Chairman of Prudential Douglas Elliman's Retail Group

Faith Hope Consolo, the "Queen of Retail," is the country's most renowned retail real estate consultant, recognized not only for her knowledge, reputation and style, but also for her key role in revitalizing and sculpting retail corridors around the world. The volume, size, and distinction of her transactions, combined with her extraordinary experience in luxury retail markets, have set a high standard in the industry. She has advised and encouraged many designers as they emerged as major players and has helped transform non-performing corridors into sought-after shopping districts. Ms. Consolo's extensive expertise may be based in Manhattan but her reach is global. She has mastered the art of securing leases in locations where companies will maximize their profits while enhancing the neighboring stores and retail landscape. To Find the Best Retail Space - You Need Faith©
S. Lee Wright, Interior Architect
Lee has a one-of-a-kind combination of expertise in corporate and residential design, plus the in-depth knowledge of ancient Eastern philosophies to create an extraordinary Holistic Interior Architectural approach for her clients. Her Boutique firm is located in Tribeca and for the last (9) years Lee has cultivated a following of clients that value her unique approach for all projects from the large full gut renovations, to the small decorating challenges to the Feng Shui analysis of potential new properties. Lee and her team are creative and enthusiastic with their approach to guide their clients through the design project journey in a way that is not only beautiful, but also insightful and fun.
John Gomes, Executive Vice President (Eklund-Gomes Group) of Prudential Douglas Elliman
As one of the top teams at PDE, the Eklund-Gomes Group is responsible for more than half of PDE's new developments. Well known among their peers, Fredrik and John left CORE about one year ago to join Dottie Herman at PDE. Gomes was featured in HGTV's "Selling New York's" first season, and Eklund will be in Bravo's "Million Dollar Listing: New York City" slated to air in 2012.

Daniel Hedaya, President of Platinum Properties
Platinum Properties was founded in 2005 to meet the needs of an affluent consumer group within the emerging residential sector of Lower Manhattan. Since thier inception, Platinum Properties has attracted a core group of associates who are well versed in exceeding the expectations of their clients. The company has evolved its business strategy to adapt to a constantly changing market, and has proved to maintain a powerful model of success.
Sponsorship:
Sponsorship opportunities include the following benefits. Contact Judy for more information.
Product Placement on The Show
Logo / link on web / email promotions
Video Marketing
Company Branding
Inclusion in the What's Cooking Goody Bag
Title Sponsorship
Partner Sponsors:


Video Sponsors


Event Sponsors:

Food Sponsors:
Media Sponsors: